Been marketing for a while but struggling to stand out? Unsure how to reach your ideal clients? What you need is someone who can help you master your client strategy. That's where I can help.
Hi, I'm Hayley Robertson, founder of My Client Strategy
I'm a Marketing Coach and Business Mentor for those who want to break through and take their business to the next level. I want to help you end any marketing frustrations you have and create an effective client marketing strategy and plan that works best for you. I know I work at my best when I'm part of a team. In my past corporate working life, I probably took this a bit for granted. There was always someone I could call to help me when I needed it. However, as a small business owner, I now have an increased appreciation for having others around me and by my side. I've realised it helps to provide me with the confidence I need to push that little bit further ahead. And it's fantastic to have someone to celebrate with when you achieve a huge win.

I want you to experience what it's like to have someone on your team
To experience that feeling of relief that someone you can trust is with you and sharing the ups and downs of your business journey. To experience that feeling of confidence and reassurance that you are on the right track and working on the essential things. And to experience that feeling of happiness to have someone to celebrate with when your business grows.

WHAT CLIENTS SAY
Hayley was just the injection my business needed to get more visible and grow.
Hayley helped me research my target market and develop my services to solve the problems my clients have. Since implementing Hayley's content marketing strategy and marketing plan for my service-based business I've been fielding and converting more leads than ever. Hayley helped me get visible online so that the clients that need my help can now find me. Hayley is also so friendly and helpful to work with.
Erin O'Neill | Accredited Practising Dietitian

I chose to strategise with Hayley because I knew of her expertise and knowledge in the marketing space. As an existing successful business owner myself, I know how difficult it can be, being all things to all aspects of your own business. I fully understand how working alone can be extremely isolating, so having someone as experienced and knowledgeable as Hayley helping me was amazing.
Helena Smith O'Connell | Business Womens Coaching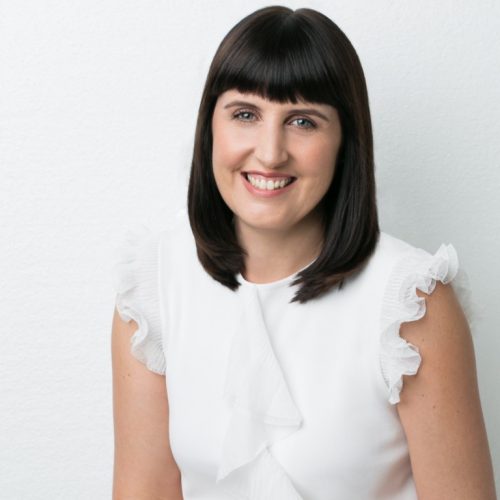 Why work with me?
I provide 3-month
1:1 marketing and business coaching programs
because I've seen first-hand how overwhelming and lonely it can be to run a small business. However, I've also seen that if you have someone to strategise with, it can help to develop clarity, structure, and confidence that leads to greater success. There are many choices out there when it comes to finding a coach, so it's important to choose someone whom you connect with and who can give you the support you need. I've outlined some more about my experience and approach below so that you can get to know me better. If you would like to know more I also offer
free 30-minute discovery calls
so you can ask me any questions you have.
I'm totally invested in you
I tailor my
coaching packages
to support you in the way you feel you need it most. You won't get a set program that worked for someone else or be expected to work it out by yourself with some online resources. I coach you to look deep into your business strengths, to set the goals you want to achieve and to create a plan that helps you get there. It will take some hard work and persistence from you, but most things that lead to success do. It comes back to how much you want to achieve it.
I'm a firm believer in continuous learning and investment
My philosophy is that you're never too old or experienced to learn something new. I've invested tens of thousands of dollars in my education over the years, and I'm continuing to spend today. As such, you can be sure that you will learn information that I've gained through some brilliant coaches and educators. My qualifications include a
Masters of Business Administration (MBA)
from the Macquarie Graduate School of Management and a
Bachelor of Management (Marketing)
from the University of South Australia. I have invested in business coaching with Lindsay Maloney and have also paid for other courses and programs such as the Recipe for SEO Success with Kate Toon, Facebook Framework with Courtney Foster-Donahue and the Doing Academy with Grace Lever.
I want you to have a successful and growing business
And I can promise you that you won't be doing it on your own. I will be there to support and guide you on your exciting business journey.
Ready to get started?