An Introduction to SEO Masterclass
Online Masterclass: An Introduction to SEO
Are you wanting to use SEO as a strategy to increase your website traffic and ranking?
However, does the thought of doing SEO keyword research leave you feeling overwhelmed?
Or perhaps you're confused by all the complex online terminology and SEO jargon?
If you answered yes to any of the above, then what you need is an introduction to SEO that explains how SEO works, provides you with the tools and tips you'll need to optimise your site, and outlines a plan for implementing a solid SEO marketing strategy.
That's where I can help.
Introducing the Online Masterclass: An Introduction to SEO...
For the talented service-based small business owner like you, who wants to know how to optimise your site to increase your website traffic and search ranking.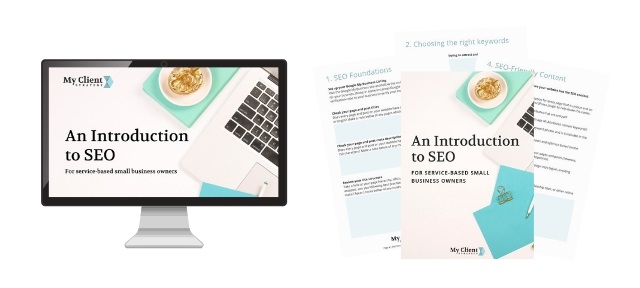 In this introduction to SEO marketing training you'll learn:
What is SEO marketing and how it works
What it takes to set up an SEO-friendly website
How to identify and fix SEO issues on your site
Tips for choosing the right keywords for your business
The tools you'll need to make keyword research simpler
How to optimise your content to increase your traffic
The steps you'll need to take to implement your SEO strategy and more!
PLUS,
you'll also receive an Introduction to SEO Workbook to help you implement what you'll learn.
[Please note that this is a replay of the live online masterclass that was held on 9 July 2019. As such, there is not an opportunity to ask questions during the masterclass.]
Imagine what it would feel like...
To have an increase in qualified traffic and leads coming from the search engines
To understand how SEO works and what you can do to increase your ranking
To know how to find the right keywords, so you'll attract your dream clients
To have a cost-effective SEO strategy and more (free) organic traffic to your site
I want you to know that with the right SEO marketing training, strategies, and tools it is entirely possible... And I'm 100% committed to making this happen for you.
Join me for the Online Masterclass: An Introduction to SEO and let's create a solid SEO marketing strategy and plan that will increase your website traffic and ranking to grow your business!
Your Masterclass Host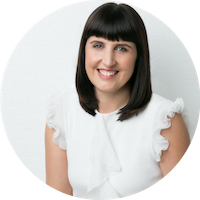 Hayley Robertson | Marketing Consultant and Business Coach
In 2018 Hayley left her corporate life behind and launched My Client Strategy - an online marketing training and coaching business that empowers service-based small business owners with the knowledge and skills they need to successfully market their business without the stress and overwhelm. Hayley has more than 15 years of sales and marketing experience working for some of Australia's largest service-based organisations. She also holds business and marketing qualifications including a Masters of Business Administration (MBA) from the Macquarie Graduate School of Management, and a Bachelor of Management (Marketing) from the University of South Australia.
What attendees said...
Maja Nenadov |
Destination Marketing
As a small business owner, it's essential to have my website SEO optimized so that my target audience can actually find me online. I didn't want to invest a lot of time and energy to become an expert in it, I just wanted to know enough so I can optimize my website and make it visible in an online crowd, which is why I took Hayley's Masterclass Introduction to SEO. Her ability to explain a complex topic in an easy to digest, comprehensive way is just amazing. She covers all the basics you need to know about SEO and, the most important thing, she walks the talk! She's teaching the same way she's optimized her website as well as all tools and resources she's been using. After you finish the Masterclass, not only you don't have confusion about SEO but you actually know what to do, what steps to take and feel confident about it. I can't recommend this Masterclass enough!