MARKETING COACHING PROGRAM TAILORED TO YOUR NEEDS
Not sure where to start when it comes to marketing your business?
Or what you need to do to attract your dream clients? With a Marketing and Business Coach on your team, the pathway becomes so much clearer.
Hi, I'm Hayley Robertson. As a small business owner, I understand how challenging and overwhelming it can be to market your business on your own. There's a lot of decisions to make about what to include in your service packages and what prices to charge. Then, there's also the challenge of finding the right words to promote yourself and your business. And when you have so much to do, I know the thought of putting together a marketing plan can feel absolutely exhausting. However, I know from experience, that having a Business Coach will help you to get where you want to go sooner, with far less stress and overwhelm. You'll avoid making the costly marketing mistakes that many small business owners make when first starting out. And, you'll have guidance, support, and advice from someone who's been there before, so you'll know exactly what to work on next. Are you looking grow your business faster and build a sustainable business working with your dream clients? That's where my 3-month 1:1 Marketing and Business Coaching Program can help.
IMAGINE WHAT IT WOULD FEEL LIKE TO:
Have a steady stream of your dream clients lined up to work with you
Stop spinning around in circles and know exactly what to work on next
Get the marketing support you need to help you get unstuck and grow
Streamline your marketing so you can spend more time with your family
Have support and guidance to help you set up your online marketing automation tools
Create an irresistible lead magnet that grows your email list faster
Generate social media content quickly and easily and never run out of ideas
Build a profitable business and confidently charge what you're worth
Understand why you're marketing isn't working (and what to do to fix it)
Have all the parts of your marketing fit together more strategically
Stand out from your competition and close sales with ease
With the right support and coaching it's totally possible!
HERE'S WHY I DO THIS:
I KNOW WHAT IT FEELS LIKE TO:
Work on your own and not have someone to provide guidance, feedback, and support
Spend hours putting together a marketing campaign with no guarantee it's going to work
Struggle with ideas and come up with a plan for what to try next
Get distracted by shiny objects and what other people are doing in their businesses
AND I ALSO KNOW WHAT IT'S LIKE TO:
Create a successful marketing campaign that generates qualified leads and sales
Check in and see my email list grow with clients who are looking for my services
Hear others talk positively about my services and refer their friends and family
Feel accomplished when I focus and achieve the tasks I mapped out in my action plan
Grow my business and create the freedom and lifestyle that I enjoy
NOW IT'S YOUR TURN...
ARE YOU:
Ready to get serious and grow a business that you love?
Willing to make an investment in yourself and take your business to the next level?
Wanting to understand how marketing works so you can achieve the best results?
Seeking support and structure to set you on the right path?
Looking for feedback and want someone to help and guide you?
Prepared to put the work in to achieve your business goals?
Motivated to serve your clients and achieve breakthrough success?
I'm 100% committed to helping you develop a strategy and plan that's right for your business!
Coaching from Hayley was just the injection my business needed to get more visible and grow.
Hayley helped me research my target market and develop my services to solve the problems my clients have. Since implementing Hayley's content marketing strategy and marketing plan for my service-based business I've been fielding and converting more leads than ever. Hayley helped me get visible online so that the clients that need my help can now find me. Hayley is also so friendly and helpful to work with. Erin O'Neill | Accredited Practising Dietitian:
www.erinoneillapd.com

I was so excited to sign-up for Hayley's three-month one-on-one coaching program.
I had been plugging away at my business for a couple of years and had a steady stream of work, but knew I needed help to grow my business, attract the clients I wanted to work with, and streamline my systems and processes to save time and make life easier. Hayley helped me get really clear on my target audience and brand positioning, create some new service packages, and put together a marketing action plan to increase my visibility and grow a sustainable and profitable business. I have absolutely no hesitation in recommending Hayley as a business coach. Not only is she lovely to work with, but I would go so far as to say there is nothing about marketing she doesn't know about! The library of resources she offers her clients is so valuable, and I'm looking forward to continuing to work with Hayley as my business evolves.
Stacey King | Polished Communications

Hayley coached me over several months and I felt at ease with her right from the start.
She took the time to understand my business and issues and challenged me to better define my own target audience and offer. I felt like Hayley gave me more knowledge about marketing. Hayley has helped me in creating some successful marketing strategies that have seen my website traffic significantly increase! Hayley has helped me develop my idea and provided an amazing amount of knowledge, support, hand holding and honest feedback; as well as contributing further ideas. I feel a lot more confident, knowing I've got Hayley on my side, helping me to be successful in achieving my goals and to do list! This is not like any other coaching I've done previously, certainly a cut above the rest, in my opinion. She is so friendly and easy to get a long with, definitely recommend her!
Thuy Hook | EZ Financing
THERE ARE TWO WAYS WE CAN WORK TOGETHER:
We can find out if we're a good fit and go over any questions that you have
A NOTE FROM HAYLEY ROBERTSON, YOUR MARKETING COACH...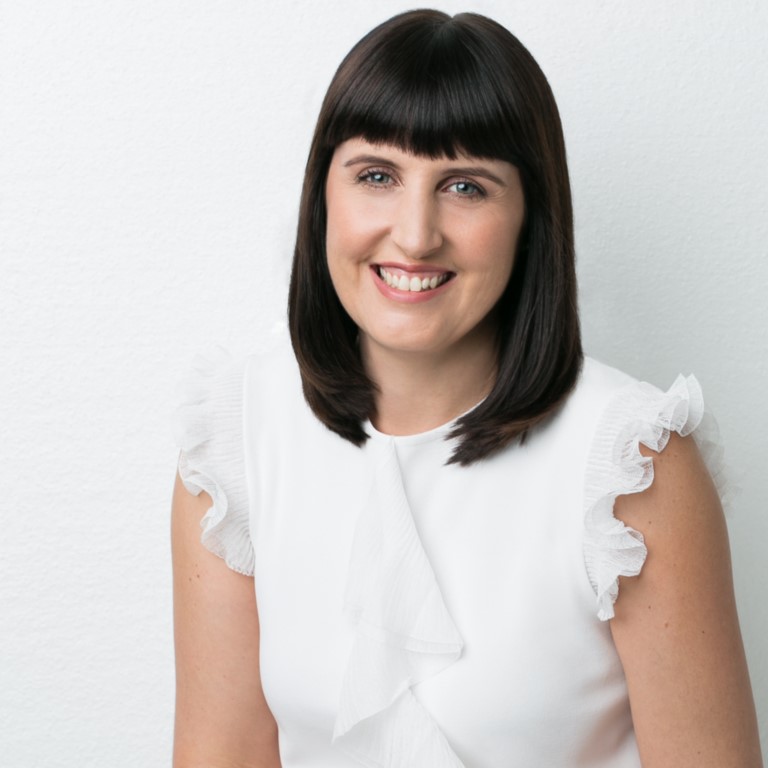 If you're a service-based small business owner, it's likely you've experienced one of those days when you feel stuck. You know what you need to do, but then something distracts you and time simply disappears. You discover a new shiny object to play with, a social media post you need to respond to, and a website formatting issue that you need to urgently fix. I know exactly what this type of day feels like.
And in the past, I told myself it was all part of the process. That these were the tasks I needed to work through, in order to attract my dream clients and build a business that gave me the freedom and lifestyle I was looking for.
But you know what... That wasn't true.
While I was busy working all day, I wasn't spending my time, energy and focus on the things I needed to be doing to be successful. My marketing plan had some critical gaps and I didn't have the strategies, systems, tools, and structure in place that would work best for my business.
So, instead of avoiding the hard stuff, I got to work.
I tested a few things, invested strategically, and created a solid marketing strategy and plan. Let me ask you a question... are you avoiding the hard stuff in your business?
Would you like a personalised marketing plan that gives you the confidence and step-by-step guide to generating more leads and booking your dream clients?
If you answered yes, then I can help with that. When you spend 3 months working with me in my business coaching program, I'll be there to support you every step of the way. And provide you with the accountability that will help you get the work done.
I currently have a limited number of places available for my marketing coaching program. To find out if we're a good fit and go over any questions you may have, apply for a free 30-minute discovery call with me today.
FREQUENTLY ASKED QUESTIONS
1
What will you coach me on during our sessions?
Your marketing coaching sessions can be tailored to whatever you would like to focus on most. Or, if you're unsure where to start then I can also recommend a step-by-step plan for what you should focus on. The types of marketing activities that I can coach you on include: Creating a personalised marketing strategy and plan; Setting up email marketing automation tools and writing your emails; Developing a content marketing strategy including blogs, social media, SEO-friendly websites, and email marketing; Designing irresistible lead magnets and growing your email list; Facebook and Instagram advertising; Writing sales copy for online and email marketing funnels; Optimising your website; Measuring, reporting, and improving your marketing performance; And marketing campaigns and activities to generate leads and close sales. I also provide coaching on marketing systems and processes to improve your productivity and efficiency.
2
How do I know if we're going to be a good fit?
Hiring a business coach is an important decision and one that I know you want to be right. That's why I provide free, no-obligation 30-minute discovery calls where you can chat to me via Zoom teleconferencing or by phone to find out if we're a good fit to work together. I want you to have the opportunity to ask me any questions that you have. And I want you to have all of the information you'll need to make a well-informed decision.
3
What are your qualifications as a marketing expert?
I'm an MBA qualified marketing consultant with more than 15 years of experience at some of Australia's largest service-based organisations. So, I've seen a lot of what works, as well as what doesn't. I've also invested tens of thousands of dollars in my education, and continue to do so today. My qualifications include a Masters of Business Administration from the Macquarie Graduate School of Management and a Bachelor of Management (Marketing) from the University of South Australia. In addition to starting my own small business, I've run successful marketing campaigns and promotions, launched new websites, written SEO-friendly blogs, copy, and content marketing, as well as designed and implemented numerous marketing strategies and plans for service-based businesses.
4
How are coaching calls scheduled?
Coaching calls are scheduled online and are conducted via Zoom teleconferencing. This means you'll also save precious time as you won't need to travel to meetings. Once payment is made and you've signed the coaching agreement you will receive access to a calendar to schedule your calls. I understand that running a business can sometimes be unpredictable, so if something comes up all I ask is that you provide 24 hours' notice to reschedule your coaching call. Your call can be rescheduled at any time during the three-month coaching period.
5
Can I contact you between coaching calls if I get stuck?
Yes, you will have personal email support during the three-month coaching period to email me with any questions you have. I will respond to these on business days as soon as I can and within 24 hours.
6
How are payments and refunds handled?
Coaching may be paid in advance or via a payment plan. If you choose to make an upfront payment, this can either be paid via credit card or direct debit on an invoice. For programs paid in advance, refund requests will be assessed on a case-by-case basis and will be granted at the discretion of My Client Strategy. If you choose a payment plan, you will be required to make payment via credit card and your credit card will be debited in three equal monthly installments. You can cancel your program payment plan at any time by emailing us at support@myclientstrategy.com. However, we do not provide refunds for payments already made unless required by the Australian Consumer Law. Coaching will be suspended in the event a payment fails.