HEY, COACH, CONSULTANT, OR SERVICE PROVIDER...
Are you tired of spinning around in circles and trying to figure everything out on your own?
Get the expert advice, clarity, and direction you need during a once-off Marketing Momentum Meeting tailored specifically for you.

Do you ever feel like you're continuously working away on your business…
...but at the same time, you don't feel like you're making progress because there are so many barriers that keep getting in the way?
Maybe you're:

➔ Spending lots of time trying to figure everything out on your own because you have no one to ask for help or to bounce ideas around with ➔ Finding it hard to take action and complete tasks because you're overthinking things, procrastinating, and getting in your own way ➔ Doing tasks manually because you're not good with technology and get confused when it comes to online tools and systems ➔ Getting too easily distracted by new ideas or bright shiny objects and find it hard to choose what to focus on each day

If only you could get CLARITY around what you're trying to achieve and the PLAN to show you how you're going to get there...
So, you can stop wasting time and start moving forwards in a much faster and easier way.
Well the good news is, you can!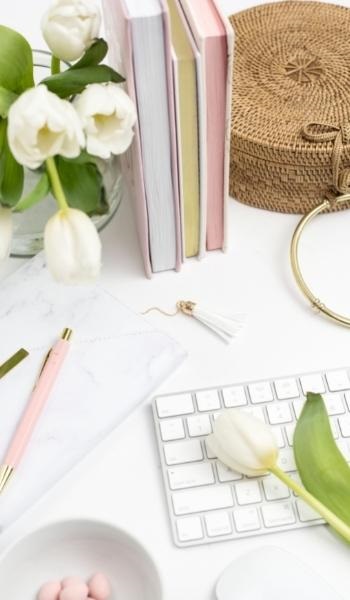 With the right mix of coaching, strategy, and planning, you CAN get the clarity and direction you need to build momentum and move forwards with ease.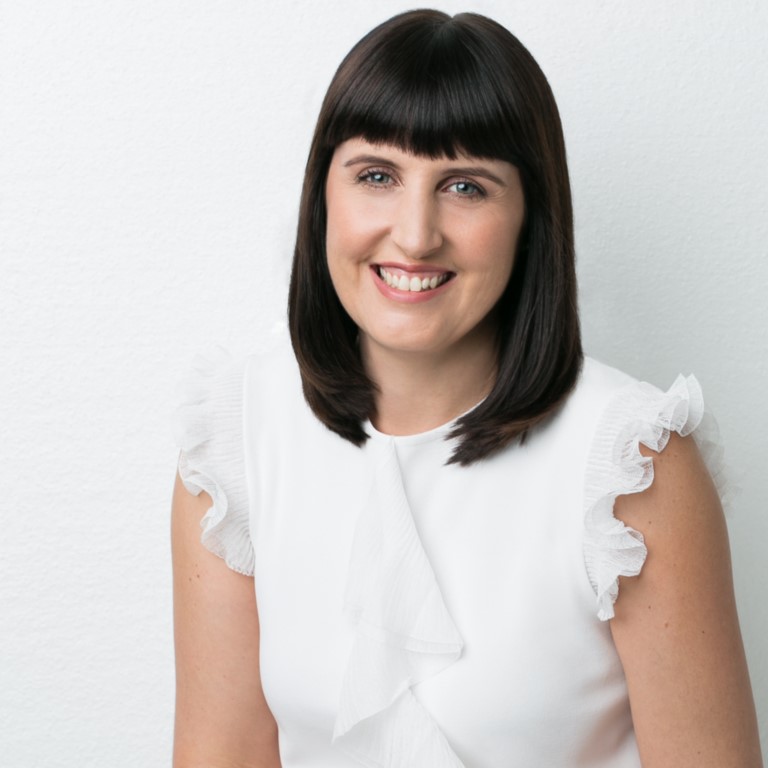 Imagine what your business (and life) would be like if you could go from:

➔ Feeling like everything is too hard and overwhelming, to knowing the exact steps you need to take and in what order ➔ Wondering if you're on the right path to having the confidence and belief to put your ideas and plans into action ➔ Burning yourself out doing ALL the things, to having systems set up that free up your time so you can do more of the things you want ➔ Struggling with an inefficient daily routine, to working in a much more motivating, productive, and positive way

None of these things happens by magic...
But they do happen when you have a clear vision around your goals and an actionable step-by-step plan to help you get the work DONE.
And the best news?
That's what you get when you book a personalised 1:1 Momentum Meeting with me.


"Before working with Hayley, I knew I needed clearer direction to achieve my marketing goals and attract new clients, but I spent weeks going round in circles. She helped me get really clear on my services and developed a marketing plan which has enabled me to attract and land my dream clients. I'm so so happy to see my business grow, and I can't thank Hayley enough for her support which helped me move my business to the next level. You will not be disappointed working with her!"
Jo Wanjohi | Right on Social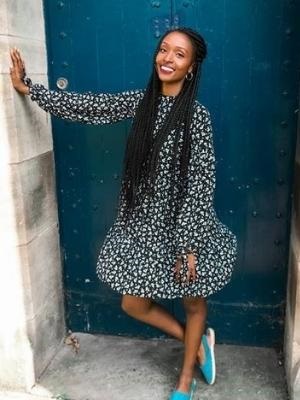 What kind of marketing and business activities can you help me with?
There's a lot we can cover, but a 90-minute Momentum Meeting is perfect for strategising and planning around topics such as:
➔ Developing a marketing strategy: Getting clear on your target market, unique value proposition, and key marketing messaging.
➔ Packaging and pricing your services: Designing your service offerings and pricing to ensure you'll have a profitable and sustainable business
➔ Website SEO and traffic: Selecting the SEO keywords that will get your site found on Google and enable you to drive more qualified traffic to your site.
➔ Lead generation: Creating lead magnets to grow your email list and identifying the marketing activities that will attract consistent clients.

➔ Promotions and launches: Planning your next marketing promotion or launch, which may include an event, webinar, or challenge.
➔ Content marketing: Setting up your blogging strategy and designing a content creation system to save you from social media burnout.
➔ Tools and technology: An audit of your existing marketing automation tools and website. Plus, setting up new tools and systems to free up time.
➔ Creating a marketing calendar: Mapping out your marketing activities and budget to guide you in implementing your paid and organic marketing.

Here's what's included in your personalised Momentum Meeting with me…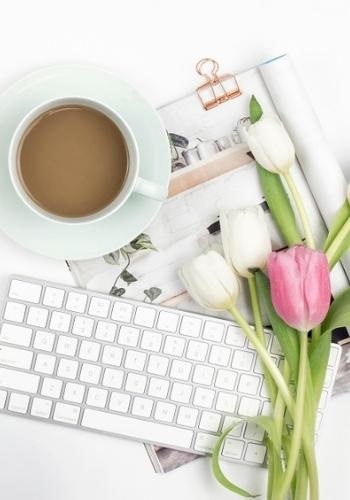 1. Pre-Meeting Preparation: I'll review a preparation survey that you'll complete, so I'll know where your business is at and what you'd like to focus on. I'll also review any materials or plans that you want me to go over before we meet.

2. A 90-minute 1:1 Momentum Meeting via Zoom: During the meeting we'll review your goals and clarify what you'd like to achieve. We'll brainstorm ideas, identify roadblocks, and map out a step-by-step actionable plan to get you to where you'd like to be.

3. A recorded copy of your Momentum Meeting: Knowing you can reference the recorded meeting at any time means you can fully participate and won't get distracted by taking detailed notes during our time together.

4. An actionable plan: I'll provide a step-by-step list of actions to follow so you can achieve your goals, and provide recommendations around resourcing and timing to ensure you and your business are set up for success.
What's the Investment?
The investment for a personalised Momentum Meeting with me is $299 AUD, where you'll get the expert advice, guidance, and support you'll need to get unstuck and move forwards again with ease.
Or you can book a 3-meeting series upfront for $797 AUD (and save $100).
Prices include GST for Australian residents.
Click here
to convert pricing to your local currency.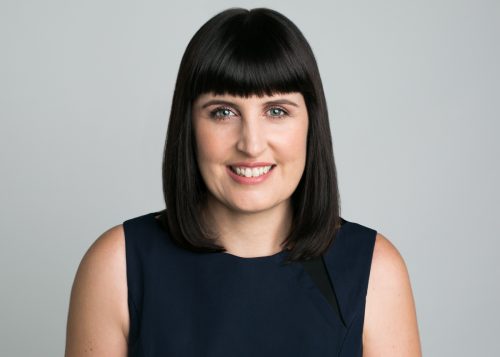 Want to know more about what it's like working with me?

I'm an MBA-qualified Marketing Coach and Business Mentor who helps service-based business owners like you get clarity and direction so you can build momentum and start moving forwards sooner.

I believe marketing doesn't have to be overwhelming. It's simply about:
➔ identifying what you need to focus on most in your business to achieve the results you want, and then
➔ breaking it down into simple and easy-to-follow steps so you can get to where you want to be sooner.

It's the same approach I used when I developed marketing strategies and plans for some of Australia's largest service-based organisations – and what I used to build my own successful business when I quit my corporate career back in 2018.

But my journey from corporate life to solo business owner hasn't all been smooth sailing.

I know firsthand how overwhelming and lonely it can feel when you're trying to grow your business by yourself – and how frustrating it is when you feel like you're spinning around in circles and not sure how to move forward and get momentum.

That's why when you work 1:1 with me; you don't just get some direction and an actionable plan.

You also get a coach who's completely invested in your success and is there to support you in whatever way you feel you need it most.

You'll experience the relief from having someone to help you sort through your ideas – and the confidence that comes from having a plan and knowing you're working on exactly the right things to grow your business.

And, you'll experience a fantastic sense of achievement when you start hitting your goals and gaining massive momentum in your business!⁠

"Hayley has an immense knowledge and understanding of marketing. From the first call, I felt confident she would be able to assist me and my new business. I knew the importance of having a marketing plan and all things marketing related but did not know where to start! Hayley took the time to understand my business, objectives, mission, and vision. She has the most lovely demeanour and is such a great listener when you face challenges as a solo business owner."
Anastasia Kelly | Altitude EA Recruitment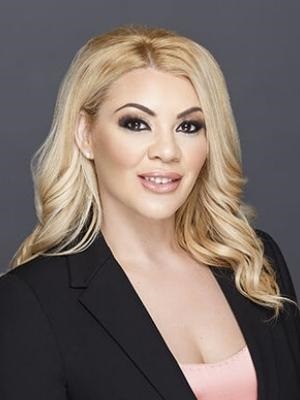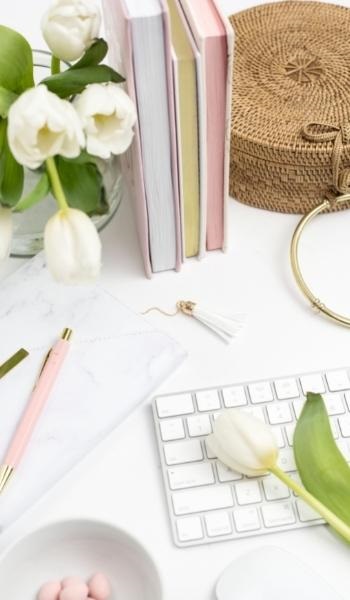 So, what are the next steps?
Here's how you can get started:

1. Click the button below and fill in an application form so we can schedule your Momentum Meeting.

2. Choose a suitable date and time from my online calendar and arrange payment.

3. Complete the preparation survey and send through any materials you'd like me to review.

4. Attend the 90-minute Momentum Meeting via Zoom, where you'll get clarity around your goals and the actionable steps you'll need to take to move your business forwards.

5. Following the meeting, I'll send you a link where you can watch the recording, plus an actionable step-by-step plan, so you'll know exactly where you need to focus next.



Frequently Asked Questions
1
Who is a Momentum Meeting for?
A Momentum Meeting will be perfect for you if you're a service-based small business owner who's tired of feeling stuck, and who is looking for the expert advice, guidance and actionable steps you'll need to move forwards and build solid momentum in your business.
2
Are there a minimum number of calls I need to book?
The short answer is no! A Momentum Meeting can be booked as a once-off meeting and may be a more suitable option if you're not yet ready for the commitment of a coaching program.
3
What times and dates are available?
I'm based in Brisbane, Australia and meeting times are available Monday to Friday between 9:00AM and 5:00PM (AEST), subject to availability. Once you've completed an application form, I'll send you a link to my online calendar where you can schedule a time and date that suits.