6 Effective ways to nurture your leads and get more clients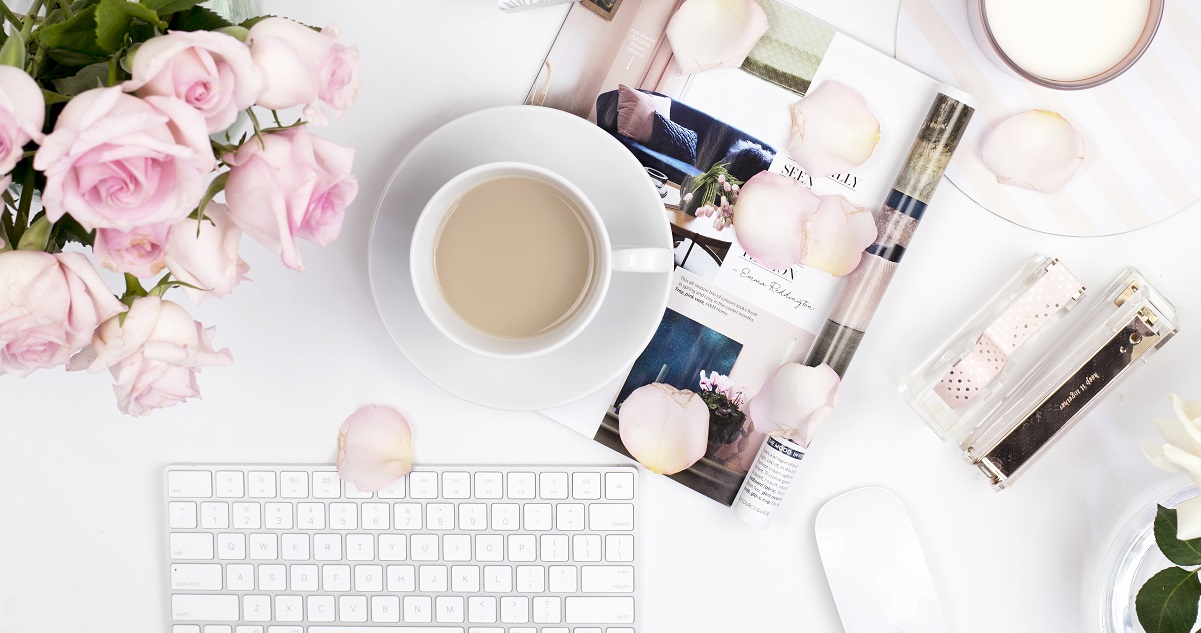 If you've spent time and money to build your audience, then you must have strategies in place to nurture your leads.
If you don't, then over time you'll find your leads will 'go cold' and your marketing efforts will go to waste.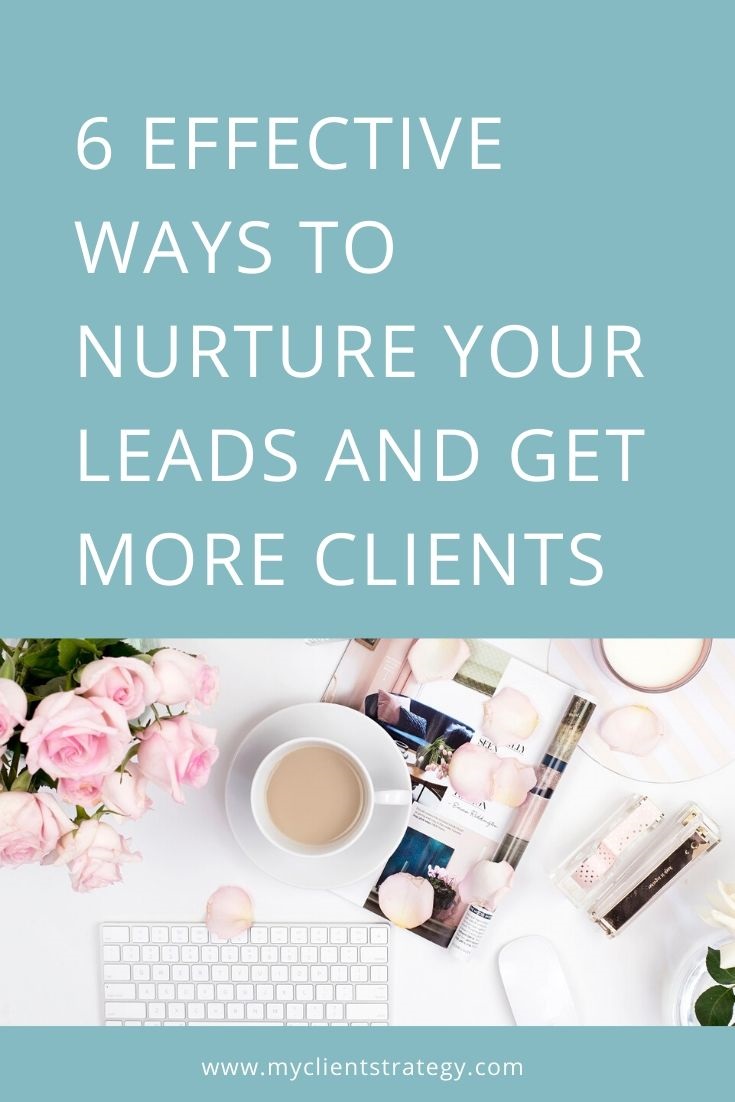 When you implement a lead nurturing strategy, you'll also stay connected to those leads who are not yet ready to buy from you.
And, you'll remain top of mind, so that you'll generate more sales enquiries when they are ready to commit.
Now, you may be wondering what you can do to engage and nurture your leads to get more clients.
Well, here's a list of six effective ways to nurture your leads and get more clients:
1. Email marketing
Sending emails is one of my favourite ways to stay connected and in touch with my prospective clients.
It's a much more personal form of communication and is effective to generate sales enquiries and appointments.
And, it's also a very cost-effective marketing activity which is brilliant for small businesses on a budget.
There are several email strategies that I recommend you implement, including:
A welcome sequence: A series of 5 – 10 emails that are sent over the first week or so after someone joins your list.
A weekly broadcast email: A regular email that adds value and keeps you and your business top of mind.
Sales sequences: These are campaign-related email sequences, sent to people who sign up or show interest in a service that you are selling or launching.
Be sure to personalise your emails with your recipient's name.
Also, make use of email autoresponder technology which will save you time and help you to comply with privacy legislation.
RELATED: How to build an email list when you're first starting out
2. Facebook Groups
A great way to build engagement and connect with your prospective clients is via a private Facebook group.
As the 'host' of your Facebook group, you can create a community feel by welcoming new members, sharing exclusive content, running polls, and asking questions.
When people comment on your posts, you can start to have a conversation and begin to build a relationship which is critical for making sales.
And it's also a great place to go live and allow your followers to see and hear you which will help to build that relationship faster.
Have you joined the My Client Strategy Facebook Group yet?
Join here to get marketing support and strategies to help grow your service business.
3. Event Marketing
Meeting people in person is a great way to nurture your leads and build a connection.
So, I encourage you to host events and invite your followers along to either free or paid events.
If you can't meet in person, then you can also run events online via Zoom or by using webinar technology.
The types of events you run could include:
Information sessions: These sessions work well for high-priced services, where clients want to do some research before they buy.
Masterclasses: These events are where you teach people a new skill or provide them with the steps they need to take to complete a task.
Networking events: These events are an excellent way for you to build community and introduce yourself and your followers to each other.
Whatever event you run, ensure that you have an opportunity for your attendees to interact with you so that you can build that all-important engagement.
Not sure where to start when it comes to marketing your service-based small business? That's where I can help. Get started by downloading my free Ultimate Marketing Checklist by clicking the button below: 
4. Social Media Marketing
When it comes to nurturing your leads via social media, consistency and relevance are incredibly important.
To stay top of mind, I recommend posting as much as you can – every day if possible.
And, to create content that is highly relevant when it comes to what your audience needs and wants.
There are also certain types of social media posts that work well to create engagement.
These posts include those where you ask a question and encourage a response.
And, when you ask for an opinion or run a poll.
Posting videos and going live on social media also gets increased reach and is a great way to nurture your leads consistently.
RELATED: 15 Types of content marketing you can use to stand out online
5. Retargeting Advertising
Most of the time, it takes multiple touchpoints and interactions before someone is ready to buy.
Especially when buying from someone who they don't know or have only just met.
That's where retargeting can help to nurture your leads and increase the interactions.
You may not have heard of retargeting before, but you definitely would have experienced it.
When you visit a website to look at purchasing something, the website will likely have a pixel or tracking tag installed that will capture your IP address.
These tracking technologies then enable businesses to use this data for advertising.
As an example, when you visit Facebook or Google or Pinterest, you will be shown ads for the service that you looked at buying previously.
If you haven't installed tracking pixels on your website, then I encourage you to do so.
Even if you're not ready to start spending money on advertising, you can start capturing data so that it's available in the future.
6. Outreach Marketing
This last strategy involves reaching out directly to people who are on your email list or who follow you on social media.
Start by taking note of those who are engaging with your posts and who are clicking-through on your emails.
These followers are your warm leads and will likely respond positively to you reaching out to them.
There are a few ways that you can reach out, including:
Liking and commenting on their social media posts.
Sharing their content to your social media stories and doing a shout out.
Emailing or sending them a social media direct message with a personal note.
Note that this strategy is not about selling directly; but to create engagement by reaching out, starting a conversation, and nurturing your leads.
So, there you have six effective ways to engage and nurture your leads to get more clients.
When you implement these lead nurturing strategies, you'll begin to build a stronger relationship with your clients which is essential for making sales.
Tired of trying to figure out what you're missing when it comes to finding clients and making sales in your service business?
Break through the barriers that are holding you back with the support of an MBA-qualified Marketing Coach and Business Mentor who will tailor a 1:1 program specifically for you.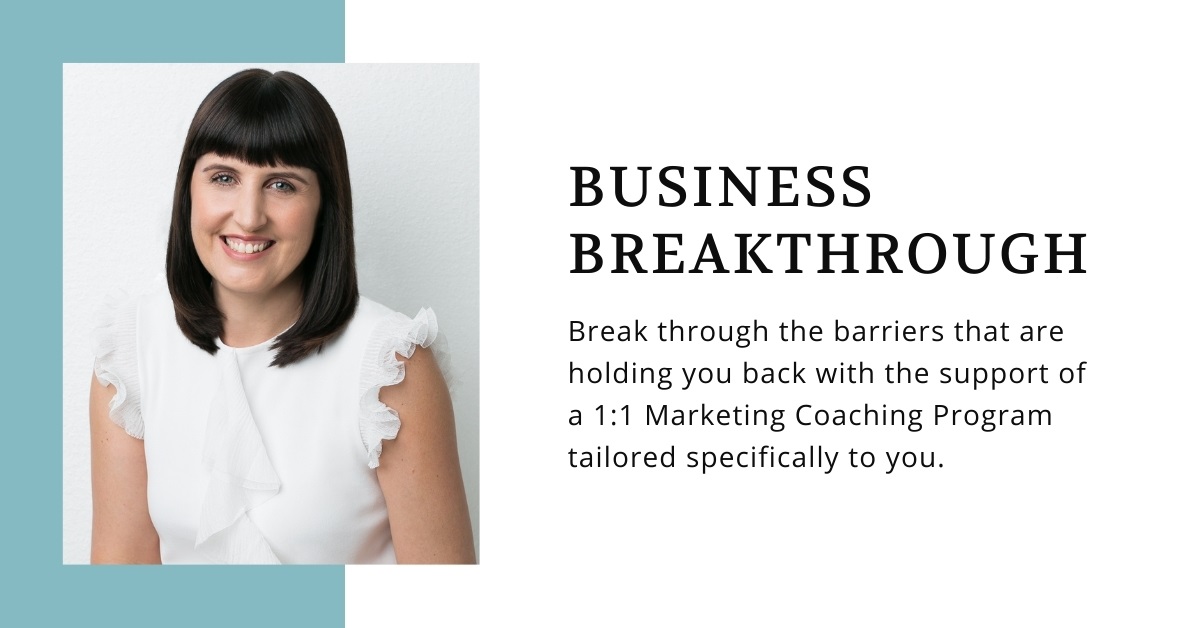 BUSINESS BREAKTHROUGH is a 3 or 6-month 1:1 Coaching Program for service-based business owners who want to develop the strategy, systems, and structure they need to find clients and make sales, so they can stop feeling stuck and start gaining massive momentum in their business.
Did you find this post helpful? Please don't forget to share on Facebook or PIN to Pinterest.