3 Essential research questions every service business should ask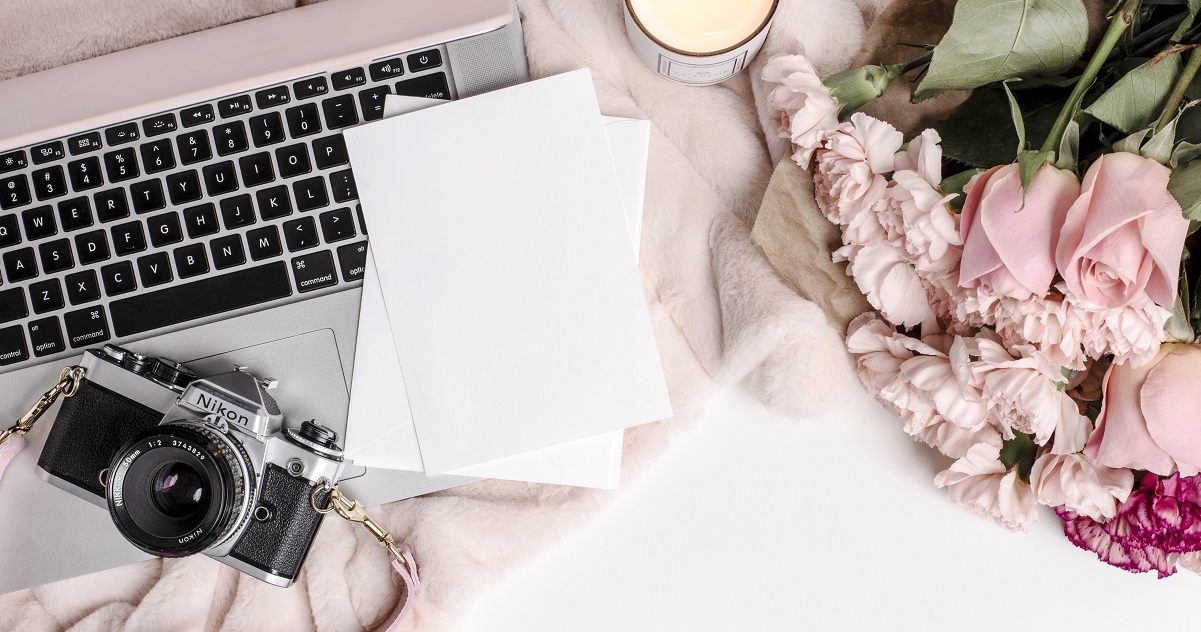 Are you struggling to make sales in your service business?
And tired of wasting time launching new services and offers that your clients aren't seeing value in or are willing to buy?
Well, you're not alone!
Despite what you may see posted on social media, many new small business owners struggle to make sales in the early days.
So, what can you do to change your situation?
And where should you start when it comes to creating a sales and marketing strategy that will work for your service business?
The first step is to research your target market.
You may have done this before or feel you know what your clients need.
However, you can ask some specific research questions that may give you new insights into what your ideal clients really WANT.
I can't stress enough just how important it is to get to the essence of what your clients are looking for from you.
And I'll let you in on a marketing secret – most of the time, it's not what your clients need!
So, what critical target market research questions should you ask in your face-to-face conversations and online surveys?
In the blog post below, I've outlined three simple questions to ask when researching your clients.
1. What are your goals when it comes to [your expertise area]?
Asking someone about their goals is a crucial part of market research because it helps you to understand their motivations, dreams, wants, and desires.
Or why their goals are so personal and important to them.
You can then use this emotional insight to create service offerings and marketing activities that stand out better.
And when you speak to your potential clients about something they're already looking for, you'll increase the likelihood of making sales.
When you ask about someone's goals, you can also get a sense of what they are trying to achieve and what problems or challenges they are trying to overcome.
This insight can help you identify the pain points and problems your clients want solutions for.
You'll also be able to develop service offerings that closely match what your clients want.
RELATED: 15 Things you need to create an irresistible service offering
Not sure where to start when it comes to marketing your service-based small business? That's where I can help. Get started by downloading my free Ultimate Marketing Checklist by clicking the button below: 
2. What makes you want to achieve these goals, and how would it impact your life?
Asking what motivates someone to achieve their goals is crucial because it can help you better understand their emotional drivers and create targeted messaging.
For example, your client may have a goal to save money.
However, this doesn't necessarily tell you why they want to save money and leaves you making assumptions about them.
You also don't know how they would feel and how it would impact their life if they had more money.
When you ask the right market research questions, you could uncover their motivation to feel more secure, buy their dream home, or have more financial freedom.
Understanding clients' motivations can also help small business owners create targeted messaging highlighting a service's emotional benefits.
This understanding means your messaging will resonate and stand out because you'll appeal to your clients on a deeper level.
RELATED: 5 Tips for defining a target market for your service business
3. What steps would you take if I could wave a magic wand and remove everything that's a barrier to achieving your goals?
Asking someone what steps they would take if all barriers were removed can help identify the key obstacles preventing them from achieving their goals.
It may also give you insight into why you're struggling to make sales today.
Understanding these barriers allows you to design services that better meet your client's needs and differentiate yourself from competitors.
And you can also stand out by developing innovative services that uniquely solve your client's problems.
You can also build stronger relationships by showing that you understand and care about your client's goals and barriers.
This stronger relationship can increase client loyalty, repeat sales, and positive word-of-mouth.
RELATED: 5 Ways to get to know your dream clients for your service business
Not sure where to start when it comes to marketing your service-based small business? That's where I can help. Get started by downloading my free Ultimate Marketing Checklist by clicking the button below:
Market research is critical in understanding your clients and developing service offerings that meet their wants and needs.
By asking the right research questions, you can gain valuable insights into your clients' goals, motivations, and barriers, which can help you create targeted messaging and innovative solutions.
And you can differentiate yourself from competitors and build stronger client relationships.
Ultimately, market research is critical for small businesses to stay relevant, create value, and drive sales in today's competitive environment.
Want to create a simple and effective marketing strategy that's right for your business (not someone else's!)
But feeling stuck, overwhelmed, and not sure where to start? That's where I can help.
Register for my free on-demand marketing masterclass – How to Master your Marketing Strategy without the Overwhelm and Complexity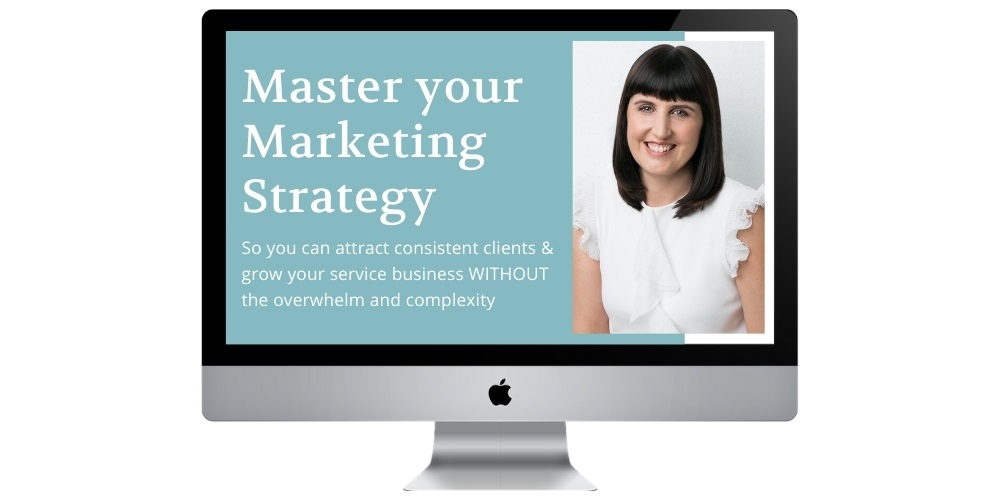 In this Free Marketing Masterclass, you'll learn:
The 3 BIGGEST marketing mistakes I see service businesses make that leave you stuck and spinning around in circles in your business, and…
My simple 5-step Marketing Framework for mastering the marketing strategy, systems, and structure you'll need to attract consistent clients and grow your business WITHOUT overwhelm and complexity!
Get started with this free marketing masterclass now by clicking the button below to register:
Did you find this blog post helpful? Please don't forget to PIN to Pinterest and share on Facebook.