A marketing collaboration is a great way to increase the visibility of your business.
And, when you select the right collaboration partner for your business, you'll also see the benefits of positive brand association that will help you to build trust and credibility.
With a marketing collaboration, you can also expand your advertising reach and get in front of a whole new audience so much more quickly than if you were marketing on your own.
In the blog post below, I've outlined five essential steps you can follow to create an effective marketing collaboration for your service-based small business.
However, before we get started, you may also want to check out my 72-point Ultimate Marketing Checklist.
I'll show you how to get started with marketing your business and provide an easy-to-follow checklist, so you'll know what marketing activities to focus on next.
How to create an effective marketing collaboration:
1. Understand what you want to achieve from your marketing collaboration
Marketing collaborations and partnerships can provide your business with so many benefits.
However, before you start approaching potential partners, it's important to understand exactly what you want to achieve.
This strategic approach to developing a partnership will ensure that you are using your time most effectively and maximising your opportunity to achieve a great outcome.
Now, there are several things that you may be seeking from a partner.
As an example, you may be seeking a partner who has a broader community or audience than you, and who could help you to expand the reach of your offers to generate more leads.
Also, you may be seeking a marketing collaboration partner who could support you in growing your community or email list.
Alternatively, you may be wanting to learn from others in your industry and believe a collaboration or partnership may be an effective way for you to gain knowledge.
You may also want to develop a partnership with another business owner to generate referrals for each other.
Once you know what it is that you want to achieve, then it's time to start researching your market to determine who would an excellent fit for your business.
2. Research your market for collaboration partners
When it comes to researching your market for a collaboration partner, start by writing out a list of those business owners in your area or industry who have a similar target market to you, but who are not your competition.
They could be business owners who provide a complementary service to yours.
Alternatively, they could be business owners who provide their services in the same geographic area.
These business owners will make great marketing collaboration partners as it will enable you to get in front of their audience to grow your visibility.
Once you have a shortlist of business owners, research their businesses and estimate how broad their audience or community might be.
This information will help you determine how much value you may have to offer to get access to this audience. The larger the audience, potentially the more value you may need to give.
Also, determine if they have any other marketing collaborations or partnerships in existence that may conflict with your business.
These partnerships could be exclusive arrangements, and therefore you may be blocked from partnering with that business owner.
This research information may be on their website, or you may have to network with some business owners in your area to find out what relationships already exist.
Finally, finding alignment on your brand values will also be essential to ensure that you are not damaging your brand through association with another brand that is not aligned to yours.
Once you have a shortlist of potential partners, the next step is to brainstorm what value you can offer a collaboration partner.
3. Determine what you have to offer a collaboration partner
For it to be an effective marketing collaboration, there must be something in it for both parties.
If you're a new business, then this step can be a little challenging as you may not have any of the obvious things like a broad audience that you can offer a collaboration partner.
However, there will likely always be something that you can provide that another business owner will find value in.
Or, something of value that you can offer than helps them to solve a problem or pain point that they may have.
Consider what's essential to your shortlist of potential collaboration partners and brainstorm how you could support and help them with any issues they may have.
As an example, they may want to save money on their marketing activities, and if you had money to invest then you could share costs on a joint promotion.
Alternatively, are you willing to create valuable or educational content or guest blogs at no cost that they could distribute to their audience?
(Some business owners don't have time to create content for their audience continuously, so this could be very helpful).
Or, are there bonuses or discounts on your services that you could provide to their clients which they could offer as part of a loyalty program?
Whatever you decide to offer, ensure that you provide something helpful and valuable to your potential partner.
Also keep in mind that your potential collaboration partner may see broader relationship benefits over the longer term, so don't be afraid to approach them even if you are only just starting.
As your business grows, you could become a valued collaboration or referral partner for that business owner.
Not sure where to start when it comes to marketing your service-based business? The Ultimate Marketing Checklist makes it easier for you. And, it's free to download – simply click the button below:
4. Prepare a collaboration pitch and approach a potential partner
Now that you've identified what you're trying to achieve, whom you want to contact, and what value you have to offer, then it's time to prepare your pitch.
You're much more likely to be successful if you're prepared and can show your potential partner that you are serious and willing to put the work in.
When preparing your pitch, you'll want to ensure it is presented in a way that it shows the value that you can provide the other business owner.
Importantly, you don't want your pitch to come across as though it's all about what you want to get out of the partnership.
It may also be a good idea to pitch it as though you want to explore a potential collaboration partnership if you don't know the other business owner that well.
You may find that after meeting with them, they might not be the best partner for your business, and this approach still enables you to walk away if required.
Also, consider the best way to approach your potential partner with your pitch.
Is it via a face-to-face conversation at a networking event?
Alternatively, via a phone call where you could ask to set up a meeting with them to discuss the benefits of developing a marketing collaboration?
Ideally, you'll want to arrange a time to meet where you won't be distracted, so that you can focus on discussing the ways that your collaboration partnership could benefit each other.
Through this conversation, you may uncover other benefits or value that you could bring to the partnership that you had not considered earlier.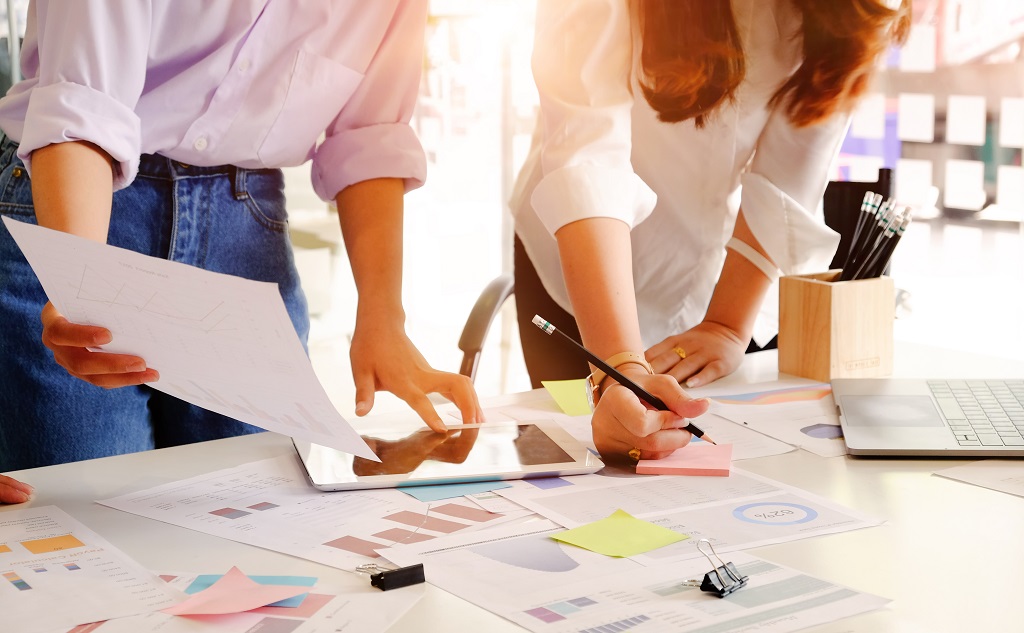 5. Agree on outcomes and a timeframe for your marketing collaboration
If your meeting with your potential partner goes well, then the next step will be to formalise your marketing collaboration.
The level of documentation and agreements that you prepare will be dependent on the level of risk involved and the potential commercial impacts.
If there is a low level of investment and risk involved, then you may document what you've agreed via an email.
An email agreement is standard if it's a simple marketing collaboration or a referral arrangement where there are no commissions or commercial arrangements.
However, if the partnership is much more involved, then you may want to seek professional advice, and have it documented more formally.
It's essential that you agree on upfront on what both partners expect from the marketing collaboration to avoid any misunderstandings or disagreements down the track.
Be sure to include targets or goals, as well as what each partner will be contributing to avoid any confusion.
Finally, you'll also want to map out a timeline for when the marketing collaboration and partnership activities will occur.
As well as a timeframe for when you will meet to review the outcomes from the partnership to determine whether it was worthwhile and something you both want to continue investing time in.
Not sure where to start when it comes to marketing your service-based business? The Ultimate Marketing Checklist makes it easier for you. And, it's free to download – simply click the button below:
Did you find this article helpful? Please don't forget to PIN to Pinterest or share on Facebook.