7 Marketing books all small business owners should read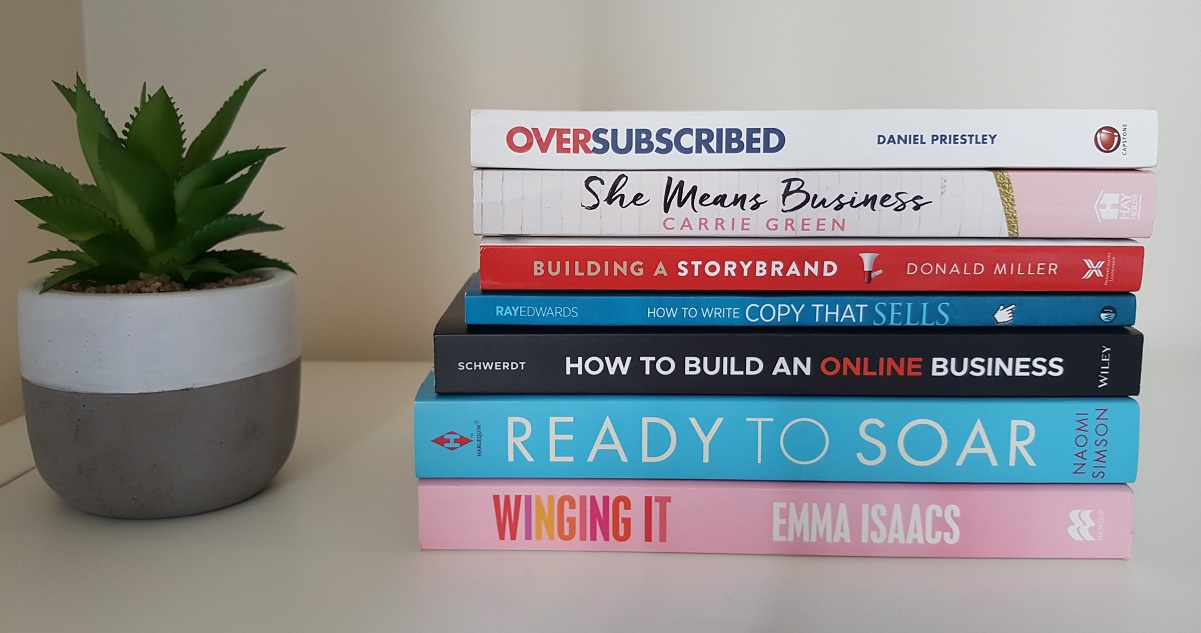 Are you looking for the best marketing books to read over your holiday break?
The type that will enhance your knowledge, inspire you to take action, and that will help you grow your business?
Well, one of the things that I love to do is read, and there are several business books for entrepreneurs that I recommend.
The list below contains the best marketing and business books I've read in recent years.
Some of them are written especially for online business owners, while others cover specialist topics like copywriting, branding, sales, and memberships to name just a few.
If you're also looking for business books for female entrepreneurs, well there's a few of those on the list too.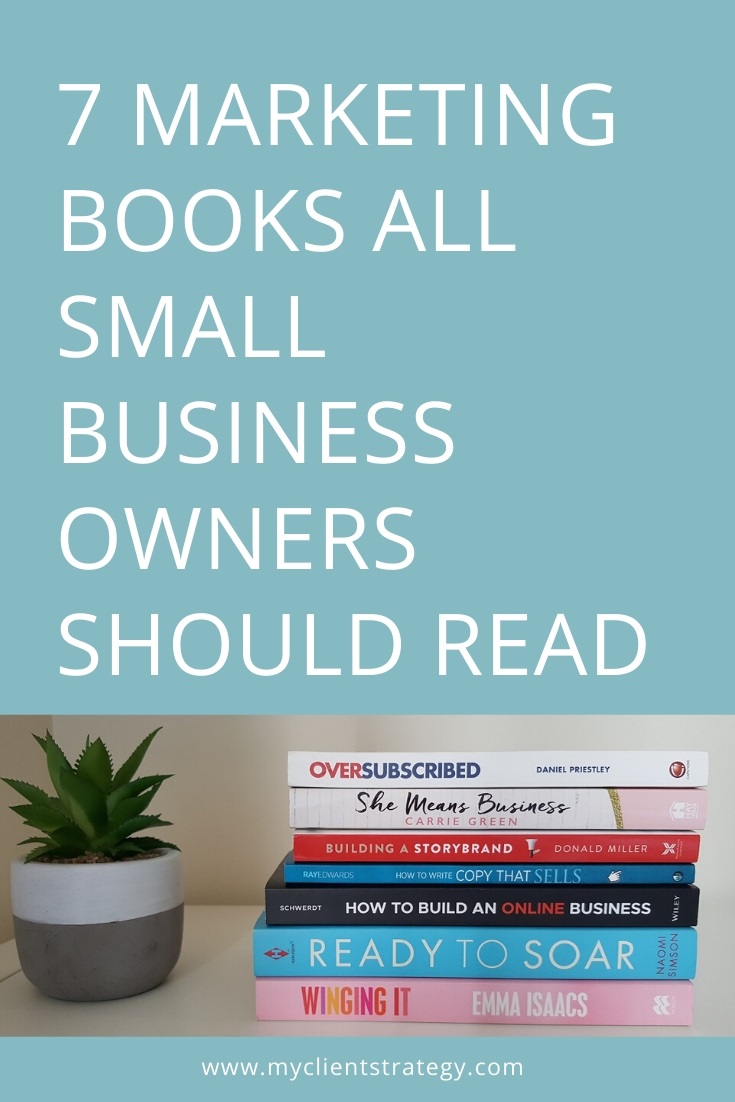 So, are you ready to find out what marketing books are on my recommended reading list? Let's go!
Note: This post contains affiliate links. However, I only recommend books that I've actually read and that I believe will help you to market and grow your business. To read more about my use of affiliate links, please refer to my terms and conditions.
The author, Ray Edwards describes this book as a step-by-step system for more sales, to more customers, more often. It was recommended to me by one of my past business coaches, and I've recommended it to many of my coaching clients as well.
It's not a marketing book that you'll just read once and put back on the shelf – I refer to this book repeatedly. I pick it up whenever I'm writing copy for a new website sales page, or when I'm writing a new series of emails to my clients.
It's a handy reference guide to help you write better sales copy that doesn't sound salesy.
Learn more:
How to Write Copy That Sells: The Step-By-Step System for More Sales, to More Customers, More Often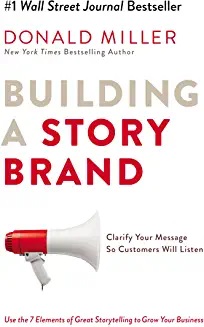 If you're struggling to articulate your message and clarify your language so it will resonate with your ideal clients, then this book will help you immensely!
The author, Donald Miller outlines how to use his StoryBrand Framework which contains the 7 elements of great storytelling to grow your business.
At the end of each chapter there is a list of practical actions that will help you to craft your message and build your very own StoryBrand. It will help you to transform how you talk about what you do, who you serve, and how your business is different or unique to your competition.
Learn more:
Building a StoryBrand: Clarify Your Message So Customers Will Listen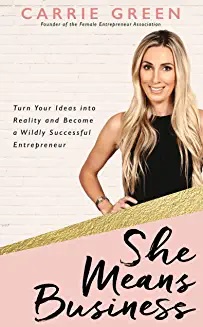 I brought this book a few years back while travelling through an airport and I have to say is one of my favourite business books!
Carrie Green is the inspiring founder of one of the world's largest online communities for female business owners: The Female Entrepreneur Association.
In this book Carrie shares her own experiences in building an online business and provides the honest, realistic, and practical tools you need to follow your online business dreams and bring your vision to life.
Learn more:
She Means Business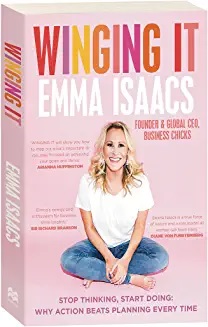 This book is written by Emma Isaacs who is the founder of Australia's largest community for businesswomen, Business Chicks. When it comes to marketing through networking, then Emma is one of the best!
In this book Emma shares her inspirational message to stop thinking and start doing and explains why action beats planning every time. Emma shares inspiring stories from her own business and life experience and shows us that when we back ourselves and follow our dreams amazing things do happen!
Learn more:
Winging It
This marketing book is a great read for anyone who has an idea for a business and wants to turn their dream into a reality.
It's written by Naomi Simson, who is an Australian businesswoman and owner of the successful gift-giving business, Red Balloon. She is an expert when it comes to branding (you'll pretty much always see her wearing red) and is also a 'shark' on the Australian version of the TV show, Shark Tank.
The book is split into three parts and supports these stages of business ideation and growth – Possibility, Preparation, and Pitching. You'll learn how to avoid the common mistakes many start-up business owners make and how to develop your own roadmap for business when building and growing your business.
Learn more:
READY TO SOAR: TURN YOUR IDEA INTO A BUSINESS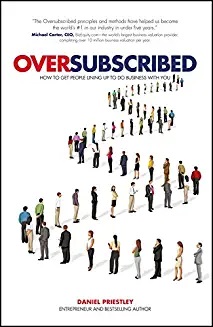 This is a very interesting read that explores the principles of being oversubscribed – or having too many customers wanting to buy from you. A nice problem to have, hey!
In his marketing book, Oversubscribed, Daniel reveals his 7 principles for creating demand that outstrips supply and teaches you how carve out your own space and separate your business in the market.
He also discusses how to take these principles and formulate a marketing campaign strategy that enables you to grow faster by attracting multiple people to your business at a time.
Learn more:
Oversubscribed: How to Get People Lining Up to Do Business with You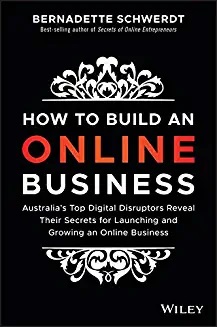 If you have an idea for an online business, but you're not sure how to launch and grow it, then this book will help!
It's written by Australian digital marketing specialist, Bernadette Schwerdt, who reveals her 5-step easy-to-follow process for making your online business a success.
In the marketing book Bernadette covers how to develop an entrepreneurial mindset and build momentum, as well as how to harness the technical tools you'll need to build your online business. She also covers several marketing techniques you can use to market your online business and generate traffic, as well as how to pitch and convince others to collaborate with you to grow.
Learn more:
How to Build an Online Business: Australias Top Digital Disruptors Reveal Their Secrets for Launching and Growing an Online Business
Did you find this post helpful? Please don't forget to share on Facebook or PIN to Pinterest.