Client testimonials are a great way to showcase your expertise and build trust with potential clients.
It's especially important for service-based businesses, as they must convince clients that they will receive the quality of service they've been promised.
If you're a service-based business, you've undoubtedly developed a way to capture client testimonials.
However, you may be wondering what's the best way to share these once you've built up a few.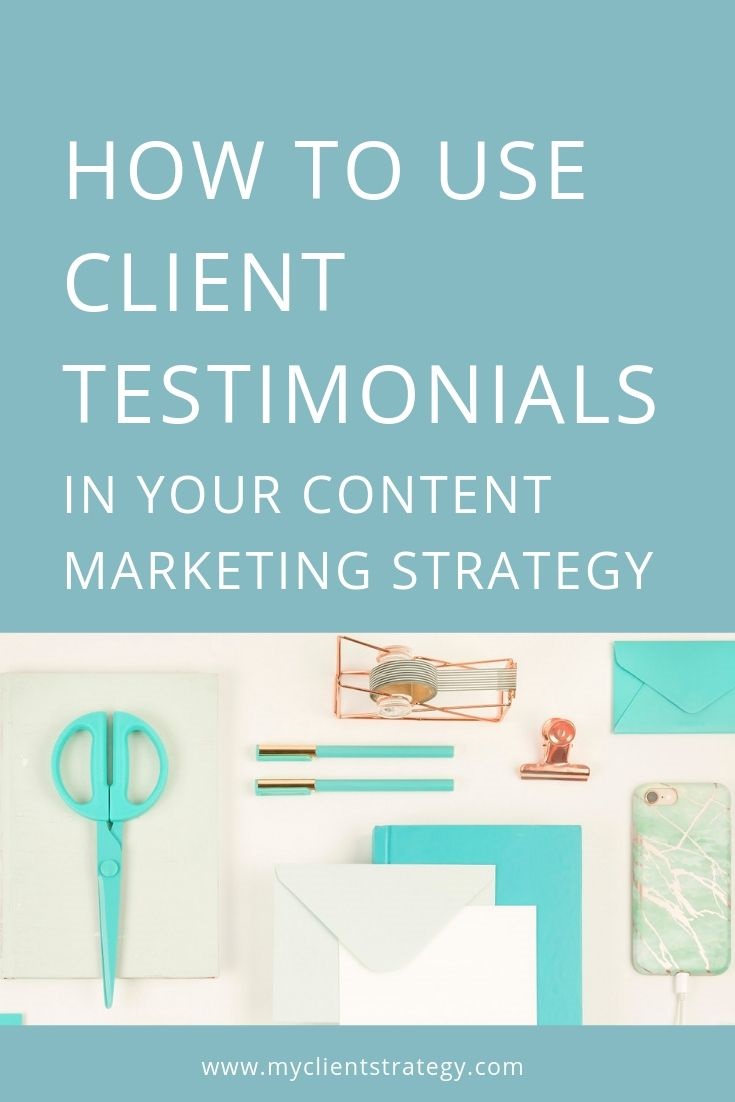 In the blog post below, I outline 10 ways that you can use client testimonials in your content marketing strategy.

1. Add client testimonials to your website copy
Adding client testimonials to your site can make a big difference to your online sales conversion rates.
People like to buy from someone they believe is an expert in their niche and has the experience of working with other clients.
When potential clients visit your services page, they are in buyer decision mode.
Also, they're looking for proof that you have the experience to solve their problem.
Consider how you could add client testimonials to the website copy on your home page, about page, landing pages, and sales pages.
Also, when choosing client testimonials for your website, look for those that highlight your strengths and the transformational value you can add.
2. Create and highlight Instagram stories
Often clients will send emails or share posts on social media expressing their gratitude.
These pieces of communication make great content for sharing via your Instagram stories.
Next time you receive a lovely note from a past client, take a screenshot of it.
Share it to your Instagram story thanking your client for their feedback.
Creating a "Client Love" or "Testimonials" story highlight icon is another excellent strategy for building social proof.
Over time, add to these story highlights as you receive more from happy clients.

3. Design social media graphics
Creating social media graphics is one of the easier ways to share client testimonials.
Use design software such as Canva to create a social media graphic that quotes your client.
Be sure to keep it short, sharp, and succinct. You don't want it to be too long for someone to read as they scroll through the feed.
If you have a longer client testimonial, you could also use one small part of it on the social media graphic and add the rest of it to the caption.
If your client is on social media, it's also good to tag them in the post.
It not only gives additional exposure to their business but also helps with your organic reach.

Not sure where to start when it comes to marketing your service-based small business? That's where I can help. Get started by downloading my free Ultimate Marketing Checklist by clicking the button below:
4. Interview a past client on your podcast or blog
There's nothing more powerful than having a client tell their story in their own words.
When you're designing your questions for the podcast or blog, reflect on the transformation your client has achieved.
Ask your client to describe where they were when they first came to work with you.
As well as where they are now; and what the change has meant for them.
5. Write a case study blog or lead magnet
A case study is a great way to share educational information with potential clients and demonstrate the results you can achieve for them.
In your case study, potential clients will discover the process you followed with your client.
It's also a chance to showcase the results and change your client's experience by trusting you.
The format for a case study could be written and include images and charts if relevant.
You could also turn your case study into a lead magnet and give it a compelling headline to encourage more downloads.
RELATED: How to build an email list when you're first starting out

6. Record a video and share it on LinkedIn
If you run training workshops or information sessions, you can record client testimonials at the end of the sessions.
Post these short videos and a caption thanking your attendees for their feedback at the event.
With most people watching social media with the sound off, also remember to add captions.

7. Ask a past client to speak at your workshop
Having a past client attend or pop into your next event is a great way to get your client testimonial to cut through.
Consider incorporating a short interview with your past client into your workshop or information session.
Choosing a client who fits the same profile as your attendees is essential.
8. Add client testimonial slides to your webinar
Adding a few client testimonial slides to your webinar can be very powerful.
It provides that all-important social proof and helps build your audience's trust.
When you include a client testimonial, be sure to add a photo and the name of your client's business on the slide.
Also, keep the client testimonial succinct so that it's easy for your audience to read.

Not sure where to start when it comes to marketing your service-based small business? That's where I can help. Get started by downloading my free Ultimate Marketing Checklist by clicking the button below:
9. Share client testimonials in your sales email sequences
You must include an email series in your marketing strategy whenever you have a new service launch.
And within this email marketing series, you could include a client testimonial email.
The format for this email could be highlighting one story about that client's transformation after working with you.
Alternatively, you could include a few shorter client testimonials to highlight a range of benefits.

10. Post a photo of a past client and add a caption
Posting a photo of your client is another great way to use client testimonials in your content marketing strategy.
Posting photos of a person is quite effective as it stands out well in the social media feed.
You could use the caption to describe your experience of working with them.
Also, you could use the caption to quote their client testimonial and thank them for their fantastic feedback.
RELATED: How to create an effective content marketing strategy
What other ways have you used client testimonials in your content marketing strategy? Share with us in the comments below.
Want to master your marketing strategy – quickly and easily without the overwhelm – so you can attract consistent clients and grow your service business?
Well, that's where I have a free marketing masterclass that will help: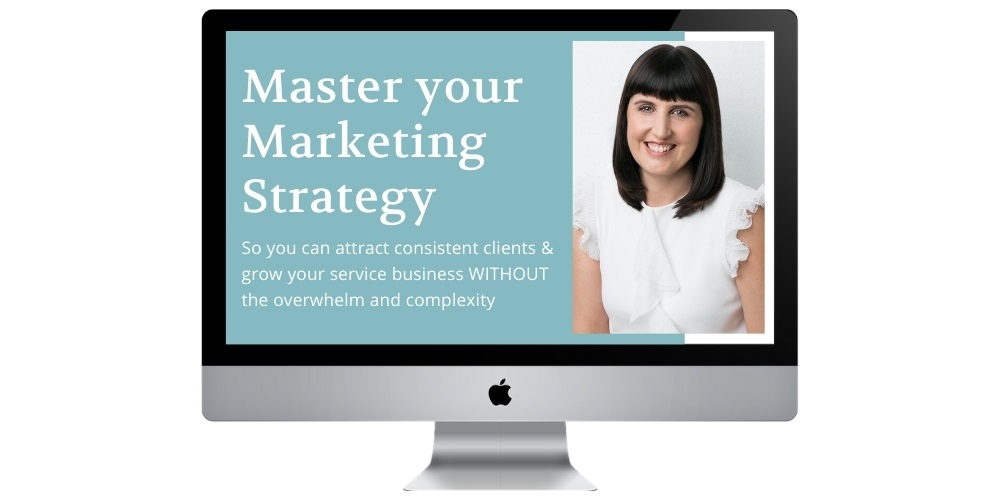 In this Free Marketing Masterclass, you'll learn:
The 3 BIGGEST marketing mistakes I see service businesses make that leaves you stuck and spinning around in circles in your business, and…
My simple 5-step Marketing Framework for mastering the marketing strategy, systems, and structure you'll need to attract consistent clients and grow your business WITHOUT the overwhelm and complexity!
Get started with this free marketing masterclass now by clicking the button below to register:
Did you find this article helpful? Please don't forget to PIN to Pinterest.