3 Mistakes that stop you from growing your service business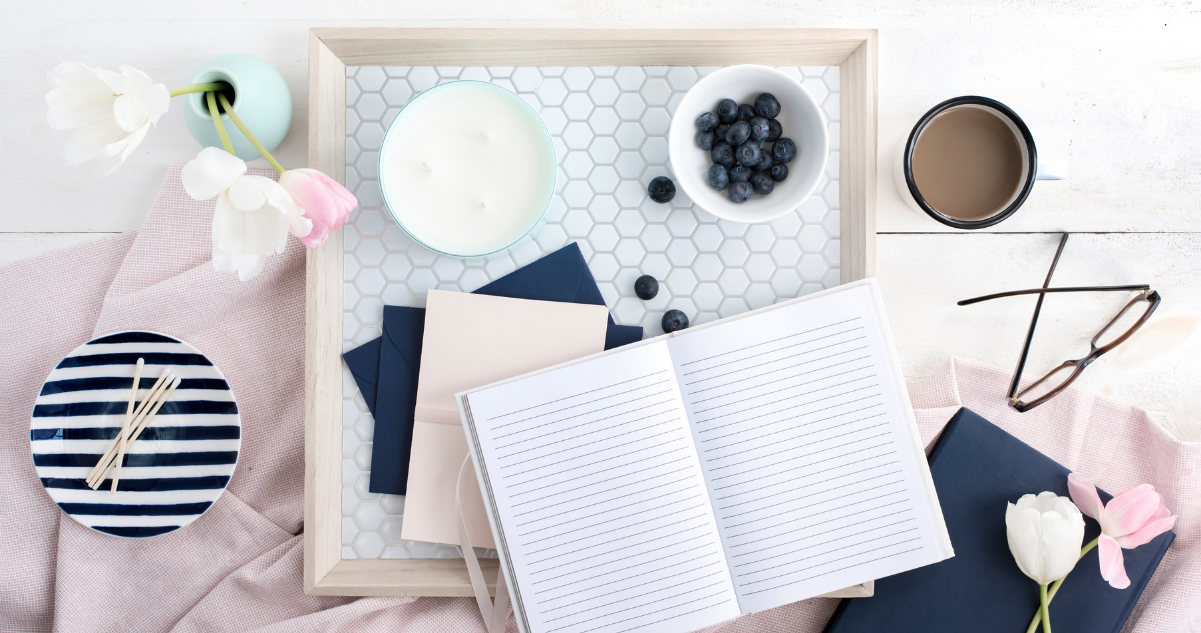 When it comes to growing your service business, you've likely heard advice such as…
It would be best to grow your audience… create a lead magnet and build your email list.
Your services are too cheap… increase your prices, and you'll make more money.
And, add a group program… so you can serve one to many and scale your business faster.
Now, while all these strategies do work when implemented well and at the right time for your stage of business.
Sometimes it's more important not to focus on what you should be doing…
But instead, on what you're doing now, that's stopping you from growing your business.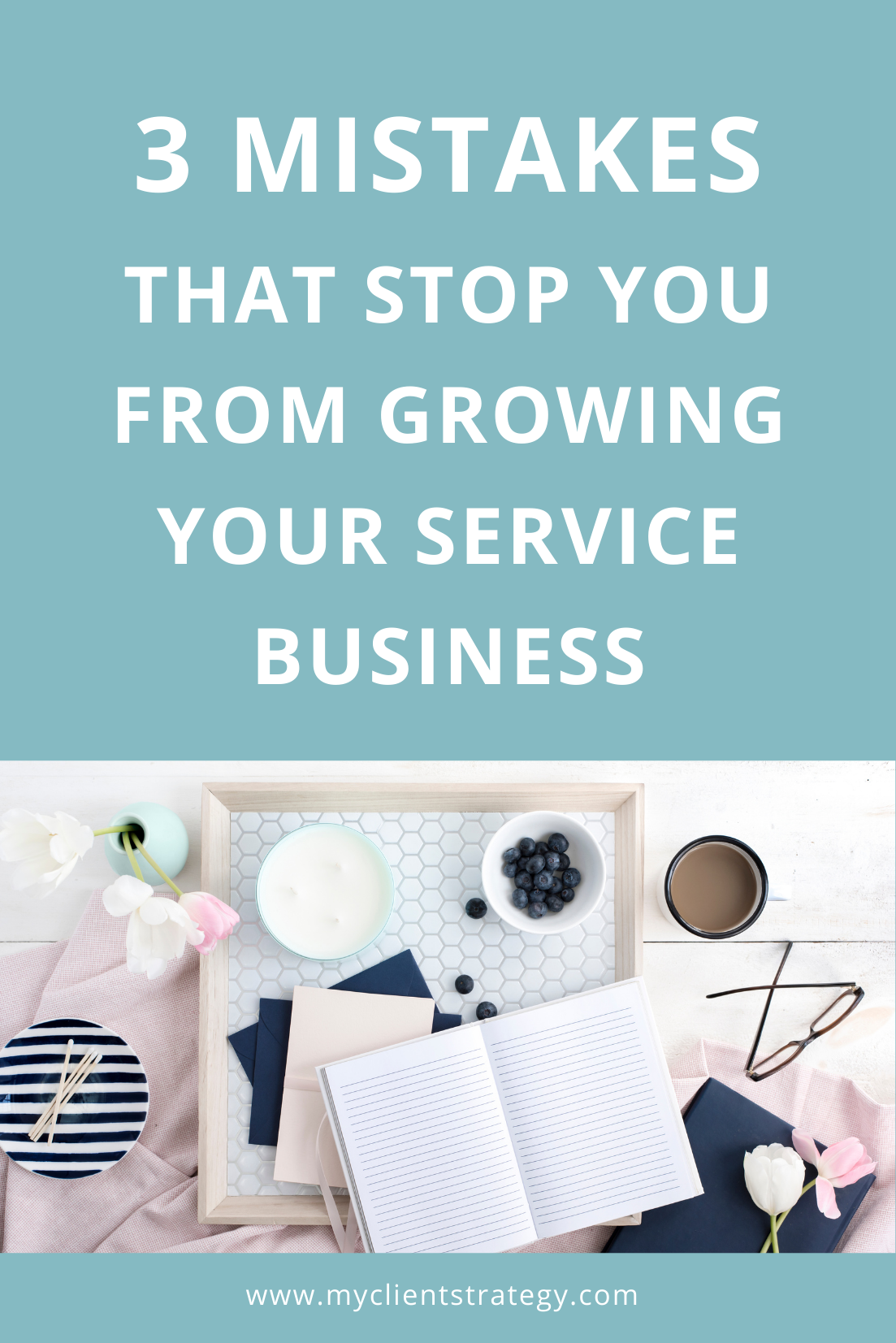 As a marketing and business coach, I see service business owners make some common marketing strategy mistakes.
Most of the time, business owners don't even realise they are making them.
Or that these mistakes are holding them back from making their big business breakthrough.
But the good news is, these mistakes are easy to fix!
As you read through the blog post below, you'll find the three most common marketing strategy mistakes I see when coaching my clients.
And what you can do instead to remove these roadblocks and start growing your service business.
Business growth mistake #1: Marketing too broadly
If you're marketing your business across a lot of different platforms and feeling stretched…
Or if you're marketing yourself as someone who can help your clients with a lot of different services and solutions…
Then you're making this first mistake and being too broad with your marketing.
A common reason business owners make this mistake is because of a fear that narrowing down a market will leave you with not enough clients to market to.
However, when your niche is well-defined and targeted, it actually has the opposite effect.
You start to become known and trusted for helping specific people and providing specific solutions.
Which, in turn, will also generate recommendations and referrals from others to help you grow.
The thing about marketing is that it works most effectively when you're:
Reaching the right people with your message (your target market)
With the right solution (your signature service)
At the right time and place (your selected marketing channels)
And you'll want to be doing the above things over and over again because repetition works exceptionally well when you want to stay top of mind with your potential clients.
So, if you think that you're making the mistake of marketing your business too broadly…
And that you need to be more specific with your marketing, take a step back and work on your marketing strategy:
Choose a target market that you would love to work with
Create a signature service that you want to be known for
Select a primary marketing channel where you'll communicate
When you get more focused with your marketing around these elements, you'll be well on your way to attracting your dream clients and growing your service business.
RELATED: Free Training – Master your Marketing Strategy Masterclass
Not sure where to start when it comes to marketing your service-based small business? That's where I can help. Get started by downloading my free Ultimate Marketing Checklist by clicking the button below:
Business growth mistake #2: Not focusing on your signature service
Let me know if this sounds familiar…
You start your service business and decide to sell a particular package, program, or course.
You build a sales page on your website, promote it on all your social media accounts, and maybe even run some online ads.
Then you patiently wait for all the sales to start rolling in.
However, the sales don't come, and the pressure starts to build.
Eventually, the panic sets in, so you decide to create a new service from scratch and start marketing something new.
Or you decide to heavily discount your service or promote something cheaper, in the hope that you will generate at least some revenue.
I think we've probably all been there at some stage on our business journey!
Too often, I see service business owners move away too quickly from promoting a signature service if the results don't come in straight away.
But the truth is that it takes time to build trust with your audience and get them to start considering paying for your services.
Especially when you're new in business and don't have any client testimonials or social proof yet.
It takes time to build trust with your audience and get them to start considering paying for your services. Especially when you're new in business and don't have any client testimonials or social proof yet. #marketingstrategy
Click To Tweet
If you don't see the sales coming in yet for your signature service, then the best thing you can do is ask around for some feedback.
Also, take some time to compare yourself to your competition and look for any gaps you may have.
A small tweak may be all that's needed to make a breakthrough with your sales.
I also recommend that you keep promoting your signature service regularly because it will be far easier and faster to grow your service business with a high-end service than with a much cheaper and lower-value service.
RELATED: 15 Things you need to create an irresistible service offering
Business Growth Mistake #3: Communicating poorly or not enough
Do you ever feel like you're invisible to your target market?
Or that it's impossible to build an email list or social media following these days?
One of the main reasons you may feel this way is because your messaging is just not getting through to those you're trying to reach.
There could be two main reasons for this…
Firstly, your business name, job title or marketing messaging may be too confusing.
You may not even realise this is the case, but you can check by asking others if they can describe back to you what it is that you do and who you help.
I recommend avoiding complicated or obscure names or titles so that you don't have the roadblock of explaining to people who you are and what you do.
I also recommend including a descriptive name for your target market in your messaging, so that you'll resonate with who you want to reach.
Secondly, you may not be communicating enough with your audience.
For service businesses, I suggest creating one piece of core content every week that you can use to get your message out there and to position yourself as an expert. This content could be:
A weekly blog post or podcast episode
A Facebook live video at the same time each week in your group
A short weekly training or tips series on YouTube
You don't need to be on every platform – pick the format you enjoy the most (as you'll then be more likely to stick to your content creation schedule).
And show up consistently at the same time each week so that you stay top of mind and attract a following of people who like what it is that you've got to say.
RELATED: How to create an effective content marketing strategy
So, there you have three common marketing strategy mistakes that will stop you from growing your service business.
As I've outlined above, growing a business usually doesn't require making significant changes.
Instead, it requires focusing on a few critical elements and making some small tweaks to what you're doing now to get that business breakthrough.
Tired of trying to figure out what you're missing when it comes to finding clients and making sales in your service business?
Break through the barriers that are holding you back with the support of an MBA-qualified Marketing Coach and Business Mentor who will tailor a 1:1 program specifically for you.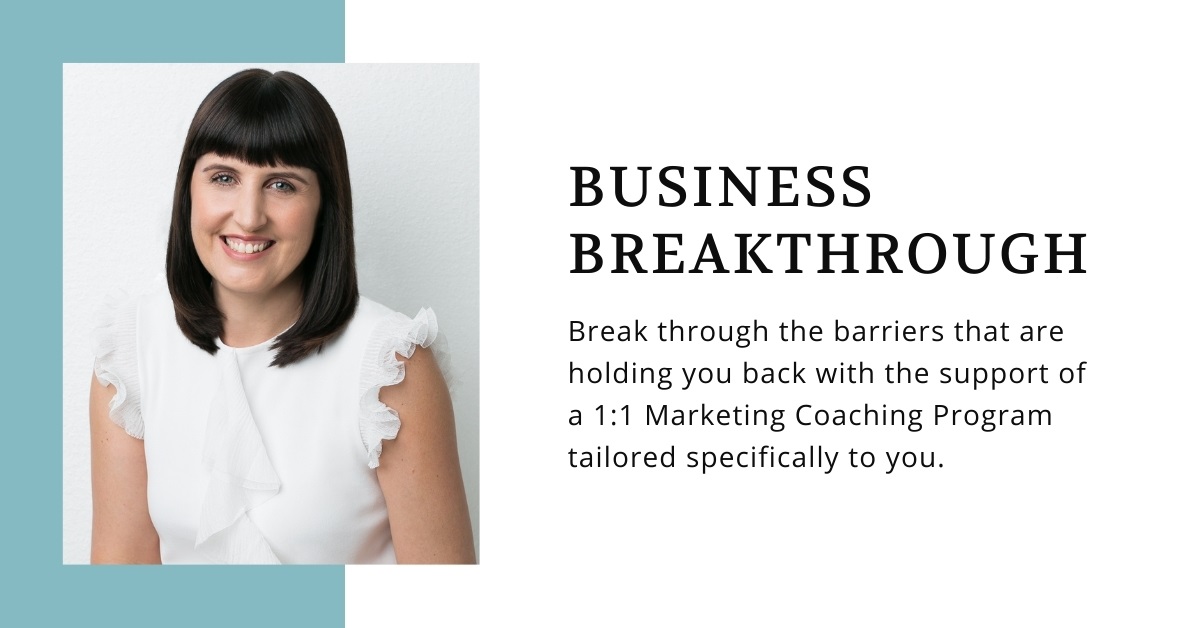 BUSINESS BREAKTHROUGH is a 3 or 6-month 1:1 Coaching Program for service-based business owners who want to develop the strategy, systems, and structure they need to find clients and make sales, so they can stop feeling stuck and start gaining massive momentum in their business.
Did you find this post helpful? Please don't forget to PIN to Pinterest or share on Facebook.