How to position yourself as an expert in your niche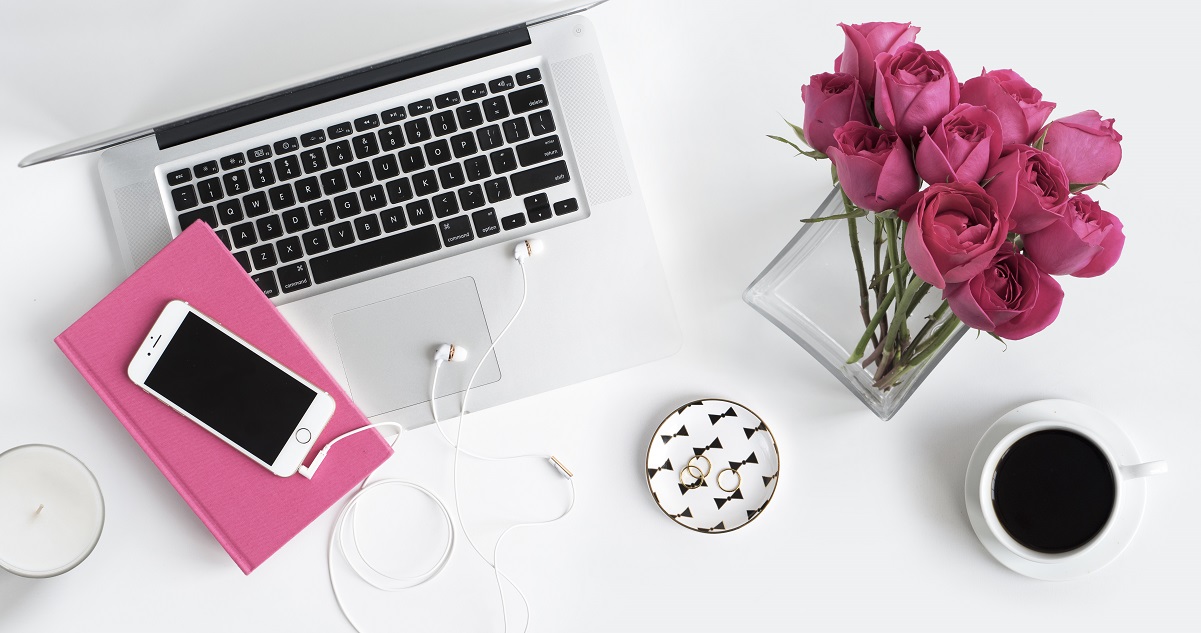 If you're tired of chasing clients and wish they would find you instead, then figuring out how to position yourself as an expert in your niche is a great way to attract clients.
This expert positioning strategy will help your ideal clients understand whom you help and how you can help them.
It will help you to build authority in your field and trust, which is essential for making sales.
And, it will help you to establish a strong marketing foundation from which you can scale your business and grow.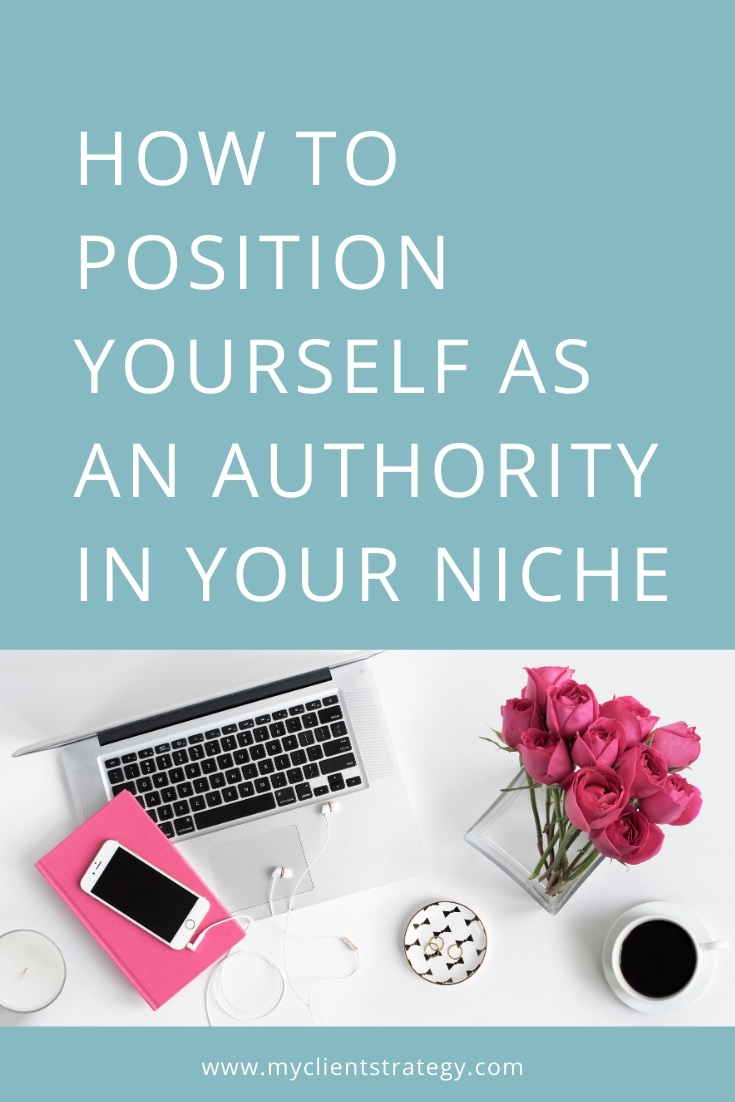 So, once you've chosen your niche, you may be wondering how to position yourself as an expert and build authority in your field?
Well, in the blog post below, I outline ten simple steps you can implement in your service-based small business:
1. Update your marketing messaging
This step is an easy one to start with, that involves highlighting your expert positioning within your messaging.
Brainstorm words that describe what you are an expert in, as well as the words that describe the target market that you specialise in working with.
Use these words throughout your website copy, your online profiles and within your service descriptions.
You may also want to consider using words such as expert, specialist, authority, professional, skilled, knowledgeable, trained, qualified, certified, experienced, competent, proficient, talented, accomplished, award-winning, and educated as examples for how to position yourself as an expert.
2. Consistently speak or write about your expertise
Repetition is a crucial component when it comes to positioning yourself as an expert.
The more you speak or write about your expert positioning; the more people will remember you for this.
As such, create content that is consistent around topics related to your specialty and share it with your audience regularly.
Depending on your strengths, you may choose to write blog articles or case studies to share your knowledge.
Or if writing's not your strength, then perhaps you speak at live events or host a podcast.
I recommend choosing one core platform for sharing your content consistently so that you have a strong voice that isn't diluted across multiple platforms.
RELATED: How to write a great blog post: A small business guide
3. Share a unique perspective or view
There's a lot of content out there these days, so one way to stand out from the crowd as an expert is to share your own opinion.
An example of how to do this can be found in my free on-demand masterclass – How to Master your Marketing Strategy (Without the Overwhelm) – where I share my perspective that marketing your service business doesn't need to be as overwhelming or complicated as some of the marketing guru's will have you believe!
Sharing a unique perspective is also known as becoming a 'thought leader' in your area of expertise.
Maybe you have a view or a twist on a topic that isn't the same as what everyone else is sharing.
Or, perhaps you've seen a popular opinion out there that you can build upon, to add more value for your audience.
Whatever you choose to write or speak about, if you make it memorable and interesting, you'll stand out to your audience as a thought leader.

4. Tell your audience that you're an expert in your niche
When you're first starting in business, this step may feel a little hard to do.
However, it's essential that you tell your ideal clients that you're an expert in your niche (even if you haven't worked with that many clients yet).
The truth is that you wouldn't have started your business if you didn't have value to give.
And, you likely have years of experience, skills, and knowledge gained in another role before you launched your business.
Therefore, don't be scared to share your expertise, knowledge and skills. There will always be people out there who will be seeking and needing your help.
Don't forget, your audience won't know about your expert positioning unless you tell them!
5. Pitch to appear as a guest expert on relevant podcasts
Telling your story and sharing your knowledge as a guest on a podcast is a great way to position yourself as an expert and build authority in your field.
Your host will tell their audience that you are an expert on the topic they are interviewing you on which is a strong endorsement.
And you'll be able to promote the fact you were interviewed as an expert guest to your audience.
Before you put together your pitch, be sure to listen to the podcast, you are pitching to and understand who their audience is.
Focus on putting together content and a pitch that would help and appeal to that audience, and you'll have more success in landing guest expert spots.
6. Highlight your expert qualifications or accreditations
If you've spent hundreds or thousands of dollars studying to obtain an expert qualification, then you should absolutely promote it.
Update your website (or your reception/sales area if you have a physical location) to include your qualifications or certificates.
And ensure you have applied for the accreditations that will add to your business credibility and authority in your field.
Also, update your online profiles and perhaps your email signature if it's relevant to include your credentials alongside your job title or name.
If you don't have qualifications or accreditations, then consider if it's worth investing the time and money to obtain them.
7. Promote client testimonials that highlight your expertise
If you're fortunate to have a lot of client testimonials, then be selective about the ones that you promote to your audience.
If you've chosen to position yourself as an expert for a specific target market, then only show the testimonials from these types of clients.
Or, if you specialise in a particular technique or method, then pick out the testimonials from these types of clients and promote them at the top of the list of testimonials on your site.
If you don't have many client testimonials yet, then consider asking your past employers or mentors to write a testimonial for you highlighting your area of specialty.
RELATED: How to use client testimonials in your content marketing strategy
8. Join an industry association or network
Most industries have a membership or association that you can join to affiliate yourself with other professionals in your field.
You also get the benefit of being able to display a logo or membership badge on your website and marketing materials.
Displaying these 'social proof points' on your website is a great way to position yourself as an expert in your industry.
Adding these logos or images builds your credibility to helps you to build trust faster.
It shows that you are committed to complying with industry standards. And, that you're up to date with what's trending in your industry.
RELATED: How to Build a Network. The Ultimate Small Business Networking Guide
9. Demonstrate that you can help others get results
As an expert, your prospective clients will expect that you can get them results.
So, one strategy that you can use to highlight and demonstrate your expert positioning is to help someone get a quick win or result.
There are several ways you can do this, including:
Sharing a lead magnet
Inviting them to a webinar
Writing a blog or recording a podcast
Within these content pieces, incorporate a small step or process that your ideal client could take to get started on solving the problem that they have.
Another way to show results is to share client testimonials where your past clients have referenced the results they achieved while working with you.
10. Get published on authority websites
Guest blogging is another great way for how to position yourself as an expert; however, it can have an even more significant impact if you're published on sites that already have high authority.
Research your market and industry and make a list of the high-traffic websites with large followings.
You can use an online SEO tool such as Moz to help you find these.
Then, consider the type of content that you could pitch as a guest expert contributor and reach out to them via their website contact page or email.
If your work is published on a high-authority website, this will also be good for your search engine optimisation (SEO) as you'll get quality traffic referred to your site.
Also, you'll be able to promote yourself "as seen in" on your website with logos or contributor badges which is another social proof point.
So, there you have ten ways for how to position yourself as an expert in your niche and build authority to attract more clients.
When you implement these marketing strategies, then you'll attract the type of leads and clients that you want to work with and generate referrals from your network who recognise you as an authority in your field.
Want to master your marketing strategy and plan so you can attract consistent clients and grow with ease?
I have a free marketing masterclass that will help: How to Master your Marketing Strategy without the Overwhelm and Complexity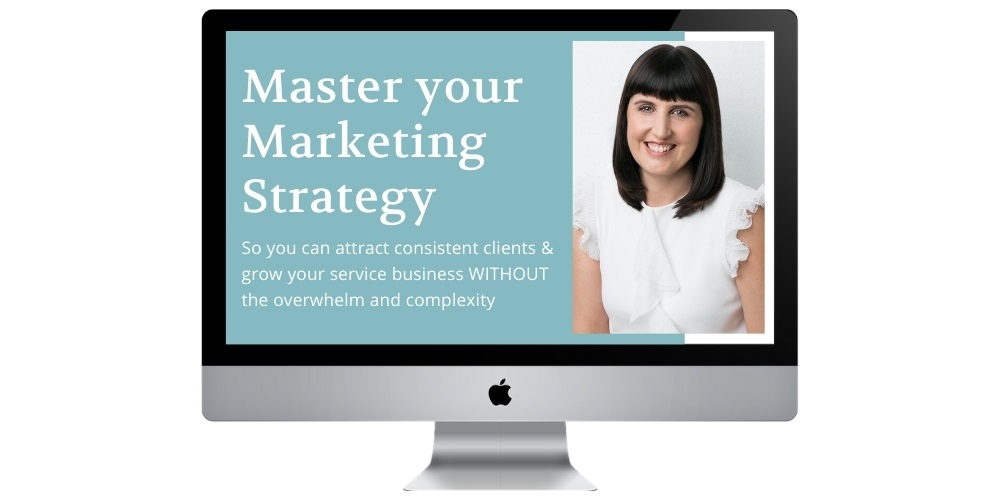 In this Free Marketing Masterclass – How to Master Your Marketing Strategy (Without the Overwhelm) – you'll learn:
The 3 BIGGEST marketing mistakes I see service businesses make that leaves you stuck and spinning around in circles in your business, and…
My simple 5-step Marketing Framework for mastering the marketing strategy, systems, and structure you'll need to attract consistent clients and grow your business WITHOUT the overwhelm and complexity!
Get started with this free marketing masterclass now by clicking the button below to register:
Did you find this post helpful? Please don't forget to share on Facebook or PIN to Pinterest.