5 Marketing activities to stay visible during quiet times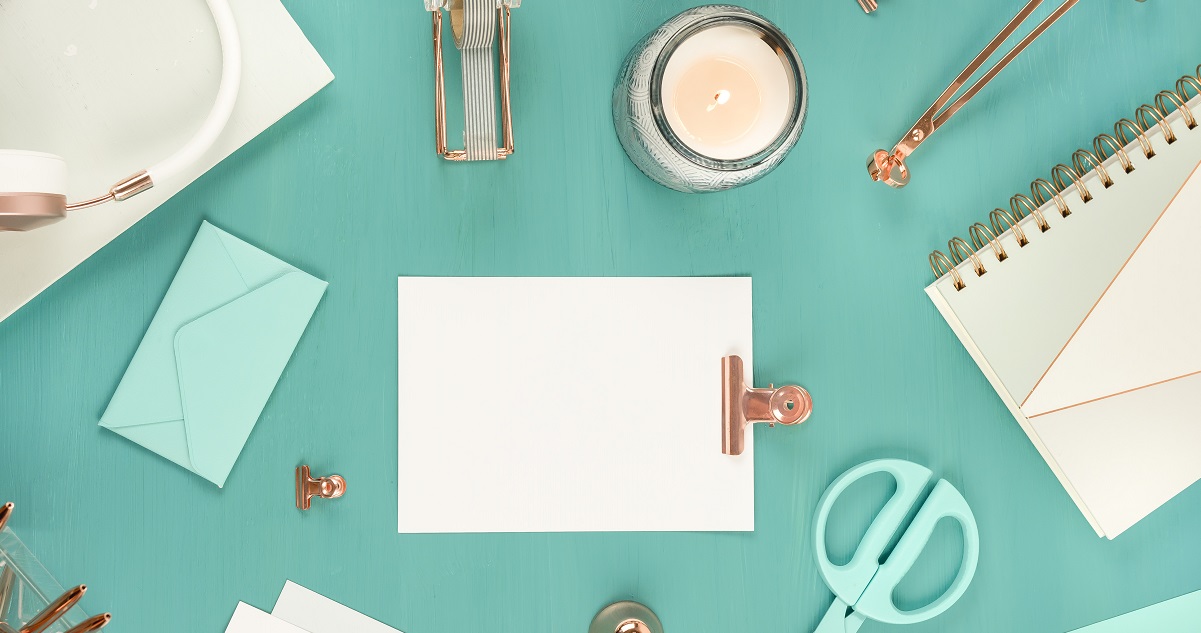 Have you recently pulled back on your marketing activities because it feels like things are quiet in your small business?
Maybe it's a seasonal effect with less demand for your services.
Or perhaps your potential clients are being cautious because they're more worried about what's happening in the economy.
Whatever the reason, I want you to remember this…
The demand for your type of services will always move up and down.
Sometimes your market demand will be pretty strong. While other times it will feel incredibly challenging.
However, the thing is… if you stop marketing your service business because you feel like things are quiet, you'll only slow down your business growth.
And worse still…
If you aren't implementing proactive marketing activities to boost your visibility during quiet times, you won't just slow down your growth…
You'll likely also start to see your sales results go backwards.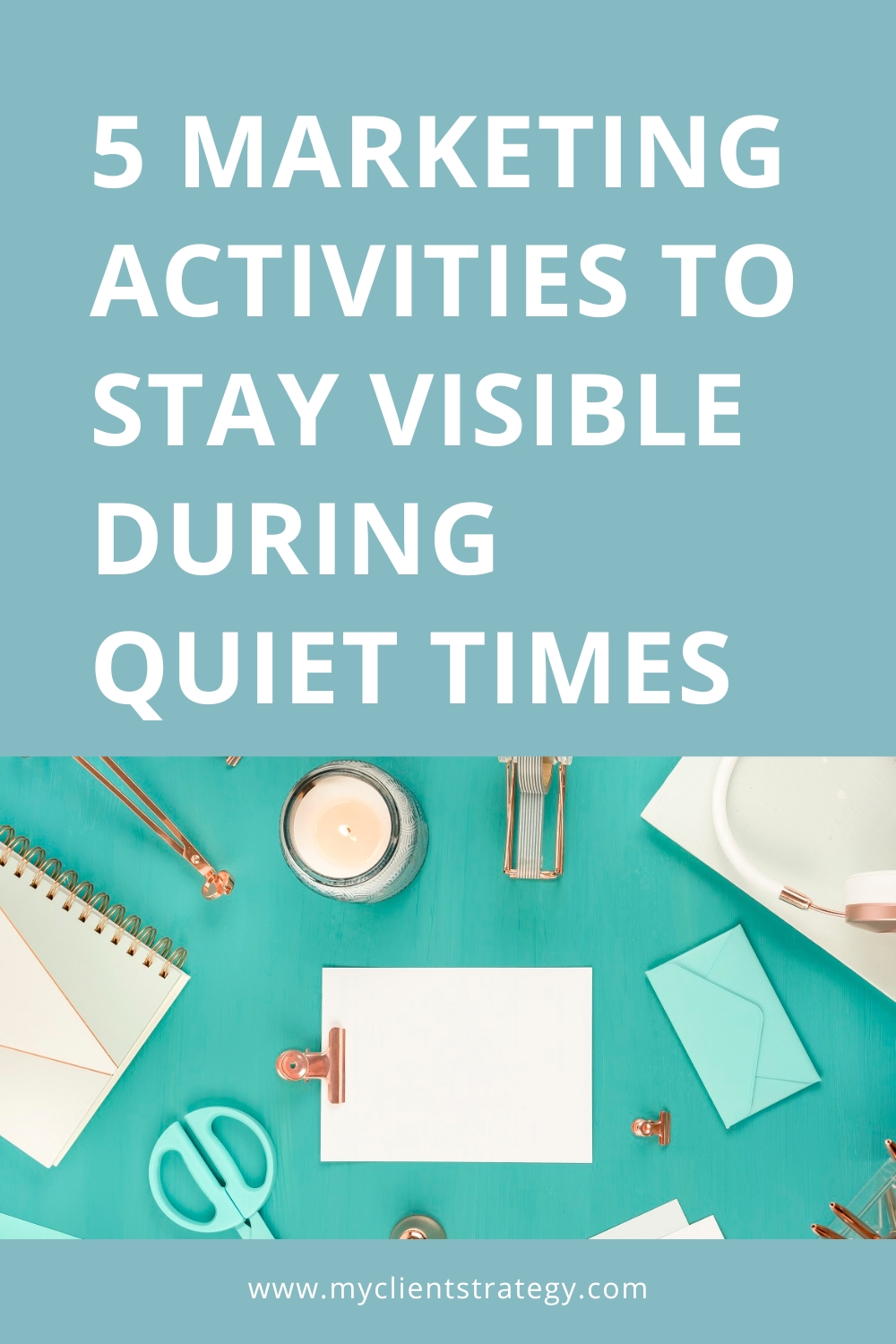 Now, I often hear people in my community say they don't have enough time and money to spend on marketing their small businesses.
And I worry that this belief is massively getting in the way of them growing their service business sooner.
It means they stay stuck in the same place because they don't realise spending a small fortune for marketing to work is unnecessary.
And that you don't have to find more time or do more work to market effectively.
However, you can implement several simple and affordable marketing activities in your service business to stay visible during quiet times.
Yes, they will require that you prioritise the time and, in some instances, invest.
But your focused efforts and strategic investments will be worth it over the long term when you continue to generate client leads and sales sustainably.
While at the same time, your competitors pull back and see their businesses decline.
So, where do you start? And what marketing activities can you implement to stay visible?
In the post below, I outline five simple marketing activities you can execute to stay top of mind when times are quiet:
1. Reach out to your network
Let's start with an easy marketing activity first!
Take the time today to write down a list of all the people you can think of in your network who may require your services.
(Don't forget to include past clients and people who have previously enquired with you).
Then, develop a handful of ways to reach out and network with them.
It may be as simple as sending some of the ones you know more closely an invite to meet for coffee or lunch.
Or perhaps you want to send something more professional to people, advising them that you currently have availability for new clients.
I recommend primarily focusing on relationship-building for this activity.
And remember, the more people you reach out to, the more chance you'll have of someone saying they need your help and services.
RELATED: How to build a network. The ultimate small business networking guide
Not sure where to start when it comes to marketing your service-based small business? That's where I can help. Get started by downloading my free Ultimate Marketing Checklist by clicking the button below: 
2. Introduce a new service or package
This activity is another simple one you can implement to boost sales, and it doesn't need to involve much work either.
Consider what services you're already offering today and if any can be packaged together and promoted as a bundle offer.
Or is there a part of a service you offer that could be separated from your existing program or package and sold at a lower price point?
With the right messaging around your new service, you'll likely attract people who may not have been interested in one of your previous offers but may feel like this is a better fit.
RELATED: 15 Things you need to create an irresistible service offering
3. Promote a limited-time-only offer
Promotions and offers are a great way to stimulate demand for your services.
And there are generally three ways to create an offer: urgency, scarcity, or value.
When things are quiet, I prefer to run something with a short deadline to create urgency and encourage people to act now.
It doesn't always have to be a discount offer, either.
You could offer a special bonus or a unique service you don't intend to provide on an ongoing basis.
RELATED: 10 Ways to add a service-based bonus offer to drive sales
4. Launch a new lead magnet (freebie)
If you have people on your email list, you can re-engage with them via a new lead magnet.
When you're giving something of value away for free, you can show potential clients what it would be like to work with you.
And this experience will help you to build trust and credibility, which is essential for making sales.
I also recommend linking an existing or new email sequence to follow up, nurture and sell to these leads.
RELATED: What is a lead magnet? (And how to create one that actually works)
RELATED: 3 Types of lead magnets that are perfect for service businesses
5. Retarget your online audiences
While digital advertising can be tricky for some to get a return on investment, there is a simple and affordable way to show up online in front of your hottest leads.
And that is to set up retargeting ads on social media for just a few dollars a day.
I recommend placing an ad that either drives people to one of your landing pages or sales pages.
This type of ad will show only to people on your email list or who have visited your website or social media accounts (when you've set up these audiences first on your ad platform).
It requires you to set up the relevant tracking pixels to enable this activity.
So, it may not necessarily be something you could implement immediately.
However, I recommend that you at least start tracking your website visitors so that you can run these retargeting ads in future.
Not sure where to start when it comes to marketing your service-based small business? That's where I can help. Get started by downloading my free Ultimate Marketing Checklist by clicking the button below: 
Why not also use this time to develop your knowledge and skills
If your service business is in a position where you can wait out a business downturn, why not consider using this quiet time to acquire new knowledge and skills?
As a small business owner, I know how challenging it can be to find the time and space to reposition your business, streamline your marketing systems and tools, or create a structured marketing plan.
So, now may be the perfect time to focus on working 'on' your business and not 'in' it.
To find out more about how I can support you with your business goals, click here to learn how to work with me.
Or register for my free on-demand masterclass – How to Master your Marketing Strategy without the Complexity and Overwhelm: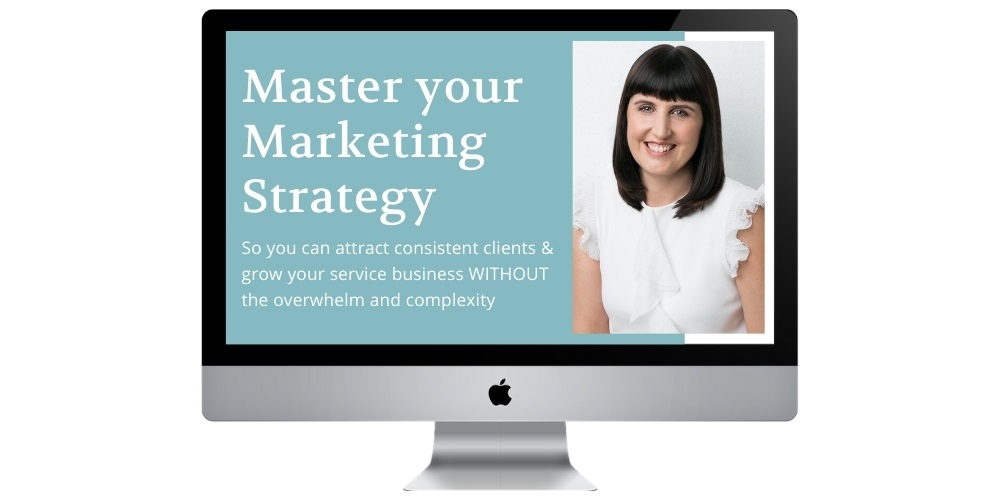 In this Free Marketing Masterclass, you'll learn:
The 3 BIGGEST marketing mistakes I see service businesses make that leaves you stuck and spinning around in circles in your business, and…
My simple 5-step Marketing Framework for mastering the marketing strategy, systems, and structure you'll need to attract consistent clients and grow your business WITHOUT overwhelm and complexity!
Get started with this free marketing masterclass now by clicking the button below to register:
Did you find this blog post helpful? Don't forget to PIN to Pinterest and share on Facebook.