7 Small business tips for developing a marketing strategy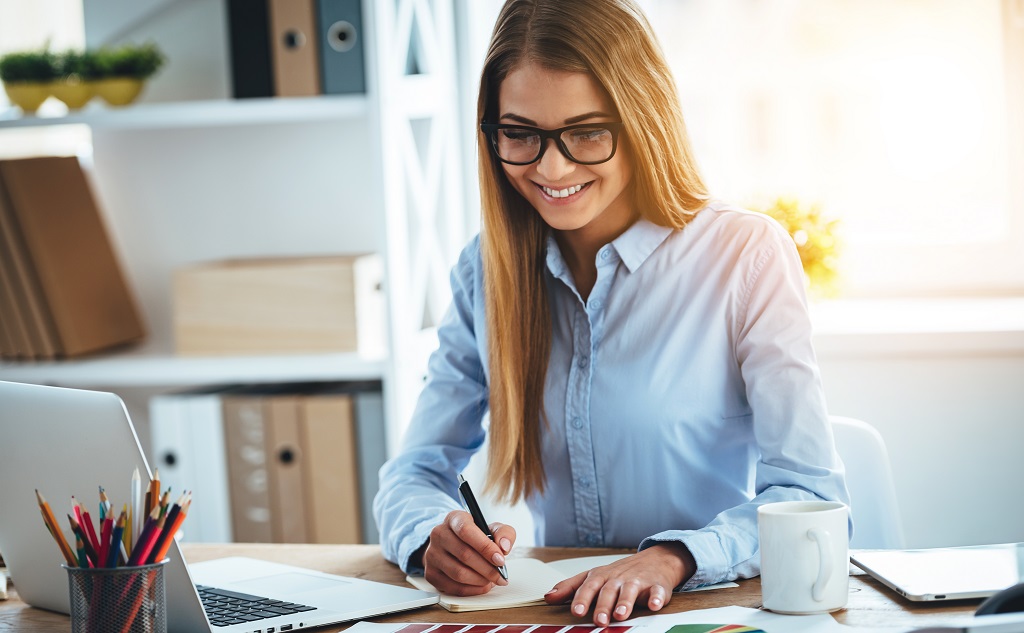 Developing a marketing strategy is one of the best small business tips I can provide any service professional who is looking to save time, book more clients and increase profitability.
That may seem a little hard to believe given that you do need to invest when creating a marketing strategy. However, that small amount of time spent upfront will provide a valuable return in the future.
So, why is a marketing strategy so important?
As mentioned, one of the key reasons is that you will enable the more efficient use of time.
Time is a precious resource for every small business, so it's very important that you have a strategic foundation in place to guide you on where to spend your time.
A more strategic and focused effort will:
• Provide clarity around which clients you should prioritise in your small business;
• Eliminate wasted time spent chasing up leads that are unlikely to convert; and
• Save time on your marketing as you will have your main messages already prepared.
The ability to increase your profitability is one of the other main reasons why I place 'develop a marketing strategy' at the top of my small business tips list.
The first step is to undertake marketing analysis and a SWOT evaluation (which stands for Strengths, Weaknesses, Opportunities, and Threats); and then strategically choosing a position in the market where there is viable demand, but less competition (an unoccupied space).
By strategically positioning your small business as different from your competition, your clients won't have a direct comparison to your competitor's offering. Therefore enabling you to charge a premium or avoid discounting. Specialist or niche services also allows for higher pricing.
RELATED: 10 Reasons why strategic planning is important for getting clients
Are you ready to start putting these small business tips into action?
To support you in developing a successful marketing strategy, I've listed my seven small business tips below. I've also put together this Free Client Strategy Guide to help you master your marketing strategy which can be downloaded by clicking on the image below.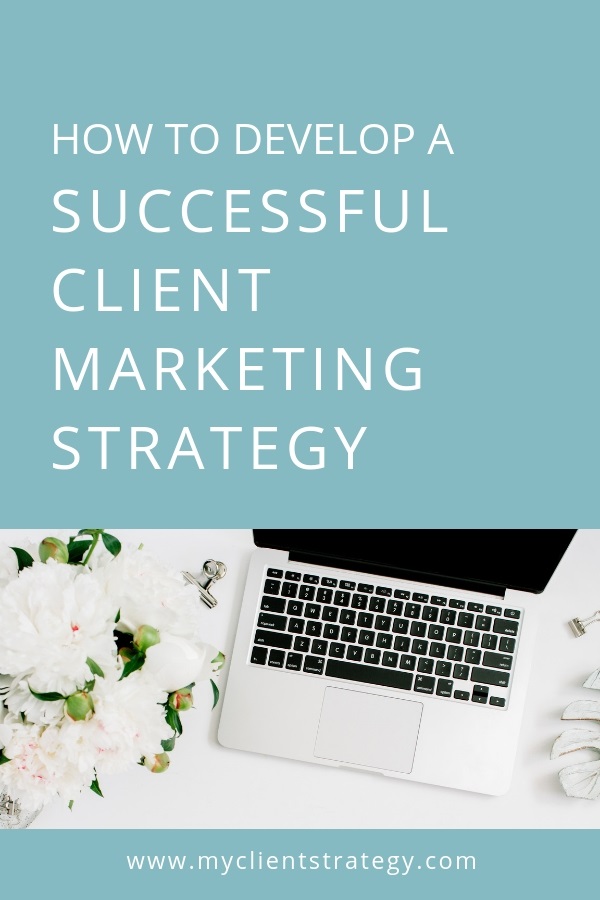 1. Research your industry and competitive environment
Start by considering the 'big picture' and think about what factors might impact your small business now and in the future. In your SWOT evaluation, this research will form your Opportunities and Threats.
These could include changes in political, financial or regulatory policies, as well as shifts in your product lifecycle, demographic trends, consumer buying patterns or technology as examples.
Focus more on factors which may have a high impact and provide positive opportunities. If there are factors which create a threat, consider how you could adjust your business model or service offering to lessen or avoid the negative impact.
Next, identify your key competitors and consider their business strengths. They could be direct competitors who provide the same products or services. Or they could be indirect competitors who offer a similar product or service which could still meet the client needs.
Are there any threats from your competition that you need to mitigate? Also, compare your target markets to determine if you are servicing the same market segments or if there are any opportunity gaps.
2. Analyse your business performance and success factors
Following on from your competitor analysis, are there any success factors that your competitors have where your business is weak in comparison? This analysis combined with your business performance review will form your Strengths and Weaknesses in your SWOT evaluation.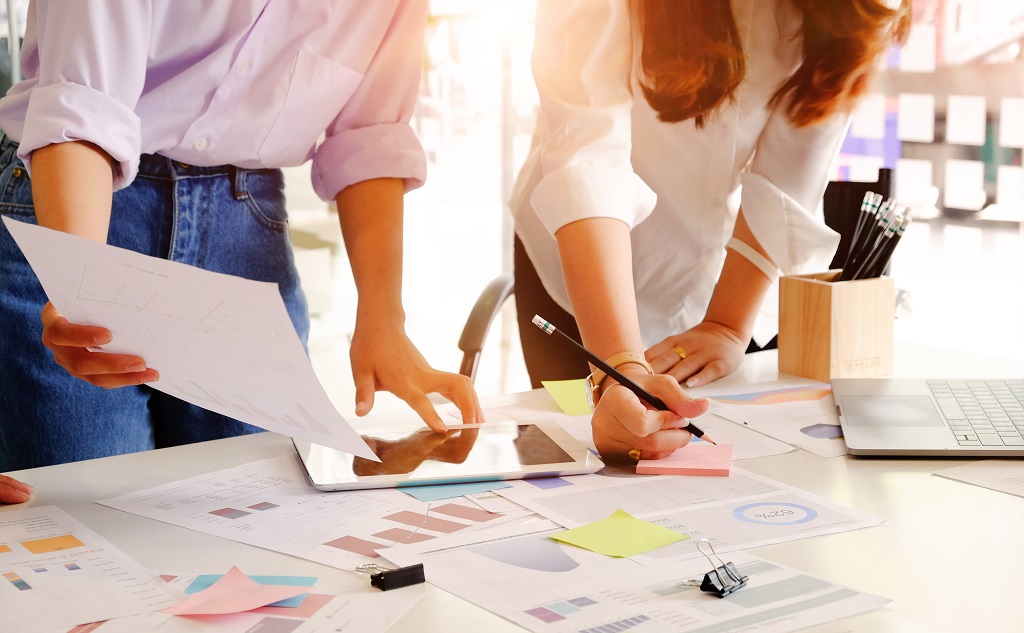 Look for the success factors in your own small business. These are also known as your Core Competencies which are a combination of your resources and capabilities.
Resources can be tangible or intangible such as physical plant and equipment, money or credit facilities, technology, a website, reputation, human resources or organisational reporting structures.
Resources can be used to create Capabilities such as automated processes, design quality, superior products, exceptional customer service, affordable prices, employee skills or distribution methods.
Examples of your core competencies could include an online ordering system to deliver superior customer service; employing a highly qualified chef to produce delicious meals or automated production equipment to provide scale and a lower price.
SWOT EVALUATION
Now that you have completed your analysis fill in a SWOT matrix to summarise what you have discovered. The objective of the SWOT evaluation is to inform your next steps or actions.
Consider how you could leverage your strengths to take advantage of opportunities and reduce threats posed to your business. As well as how you could build new strengths or improve weaknesses via these opportunities.
The key is to identify a select number of actions which will have the most significant impact on your business success. Then focus on these rather than try to address them all.
When completing your SWOT evaluation consider:
• What opportunities have the most significant potential?
• What strengths can I leverage to take advantage of these opportunities?
• Which weaknesses would I most like to strengthen?
• Which threats do I need to focus on (if any) to lessen the potential impact?
For additional support and guidance on how to conduct a SWOT analysis, download my Free Client Marketing Strategy Guide by clicking on the image below.

Or, if you are looking for someone to strategise with and help you develop a marketing strategy and action plan, then check out my Marketing Strategy Workshop.
3. Determine your most viable market positioning
The next of my small business tips is to determine your most viable market positioning.
The information and considerations coming from your SWOT evaluation will enable you to determine where to best position your business, defined by the product or service, price, place, and promotion.
A healthy market position in one which presents both a viable opportunity and has less competition. Consider the estimated size and profitability of the market and where you think your small business would benefit most in the market.
As examples, your most viable market position could be in a specialist or niche product or service area; focusing on an online sales channel that offers a different customer experience, or expanding your service offering to promote a more extensive service offering than your competitors.
Examples of a market position for a small business include a higher-priced physiotherapist in an affluent suburb who specialises in a specific type of treatment; a boutique online travel agency that sells private tours; or an affordable coffee shop that offers fast and consistent service.
What market positioning will you choose that sets your business apart from the competition and enables growth?
4. Segment your market and identify your target market
With your market positioning defined, it is time to start considering the available market and the clients you want to attract to your small business.
RELATED: How to define a target market for your service business.
Estimate the size and competitiveness of this market and identify which market segments are either more substantial in size or more attractive than others. It is a delicate balance between volume and revenue when it comes to profitability. You need to have enough clients to generate sufficient revenue, but also the right mix of clients to maximise your profit.
Select the client segment(s) or niche which will likely be the most profitable. Write down the characteristics which make up this segment including the demographic, geographic and socio-economic information.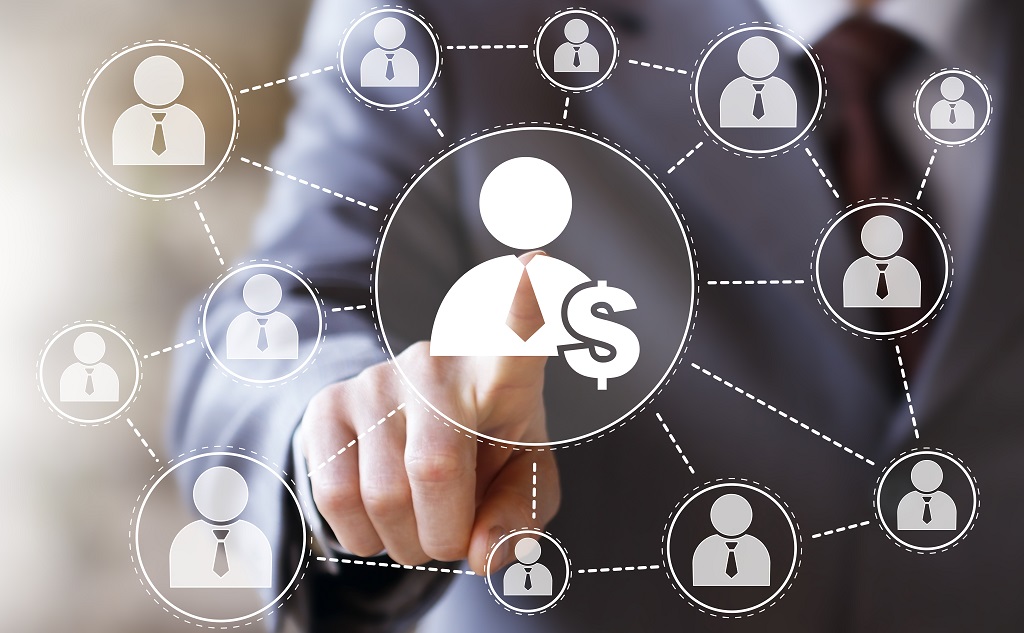 5. Profile your ideal client including their needs and wants
Within your target market, imagine your 'ideal client.' These are typically clients who have a specific need or desire for your service. They are likely to become your raving fans because they love your service offering.
In addition to writing down the shared characteristics of these clients also dig a little deeper to recognise their specific problems. When you identify their particular issues, you will be able to deliver a more tailored service offering and stand out.
RELATED: Profile your ideal client with my free step-by-step Target Market Workbook.
Brainstorm your client needs and wants; any specific problems or pain points they may be experiencing; as well as any barriers to purchase that you think they could have.
A client's needs and wants is a little deeper than just the product or service that you provide them. With service-based businesses, it includes delivering benefits such as feeling 'peace of mind' or fast customer service as two examples.
Are there problems that your target market has that your service offering could solve? Alternatively, is there something they do not like about their existing service that you could improve?
Client surveys and feedback questionnaires are fantastic resources to find this type of information. Don't forget to also look at what your clients are saying about you and your competitors on social media.
RELATED: 5 Common mistakes small businesses make with their target market
6. Survey your ideal clients and determine what's important
Returning to your SWOT analysis and research, articulate a list of the promises of value you make to your clients. These are the solutions you provide to solve a client's specific problem and could include quality design, convenience, affordability, fast service or ease of use. Often, these are the capabilities or success factors that you identified in your small business.
It is impossible to list all the promises of value in your proposition. So, it is crucial to rank what's most important to your client. This is so you can prioritise and focus on what solution you need to provide that is different or more valuable to your client.
Remember, it is what your target market believes is the most important. So, put yourself in your client's shoes.
7. Deliver your solution in a different or more valuable way
The last of my small business tips is to differentiate your service offering.
Your unique value proposition sets you apart from your competitors. It communicates how your service offering solves your client's specific problem better than anyone else can.
When constructing your unique value proposition choose the value that your target market wants or needs the most. Then identify what you do to deliver this in a different or more superior way to your competition.
Draw on the key points from your market positioning. Consider whether your product or service, price, place or promotion characteristics could be communicated to help you stand out in the crowd.
As an example, you may be trained using a unique technique to provide specific health services; or you could deliver a more affordable alternative to your competition as a low-cost service provider.
Your previous analysis may have also uncovered your competitor's unique value proposition. Compare your value proposition to theirs. Does it set you apart in the mind of your target market? Adjust if necessary.
When making promises to clients, it is vital that you can deliver well on these. Benchmark your performance and assess if you have any gaps that need to be improved?
If you have employees in your small business, this is also an excellent time to test your unique value proposition to see how it resonates.
Once you have finalised your unique value proposition, update your marketing activities to communicate with your clients consistently.
Bring all these small business tips together
If you put all these small business tips together, you will be well on your way to creating a successful marketing strategy.
If you want something to help you stay on track, then be sure to download my Free Client Strategy Guide by clicking on the image below.

Find this article helpful? Please don't forget to PIN it to Pinterest.