7 Ways to add more structure to your lead generation process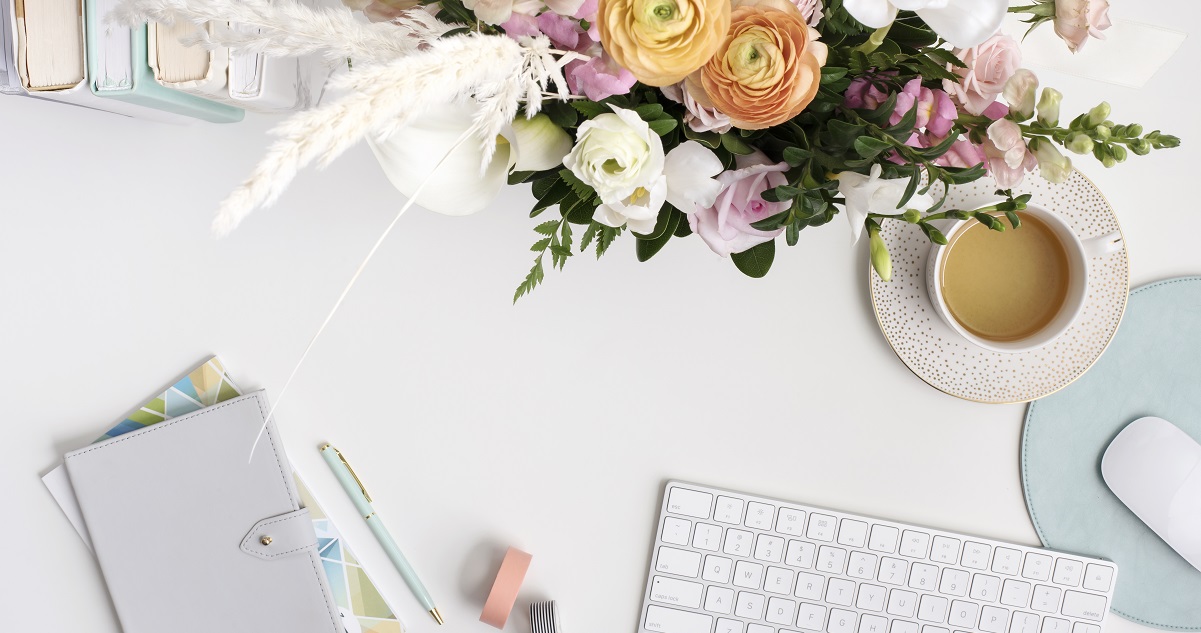 Do you wish you had a more structured lead generation process so that you can create a consistent flow of clients and sustainability for your service business?
If so, well, you're not alone.
It's a common challenge for service-based small business owners who are trying to grow their business while at the same time serving clients.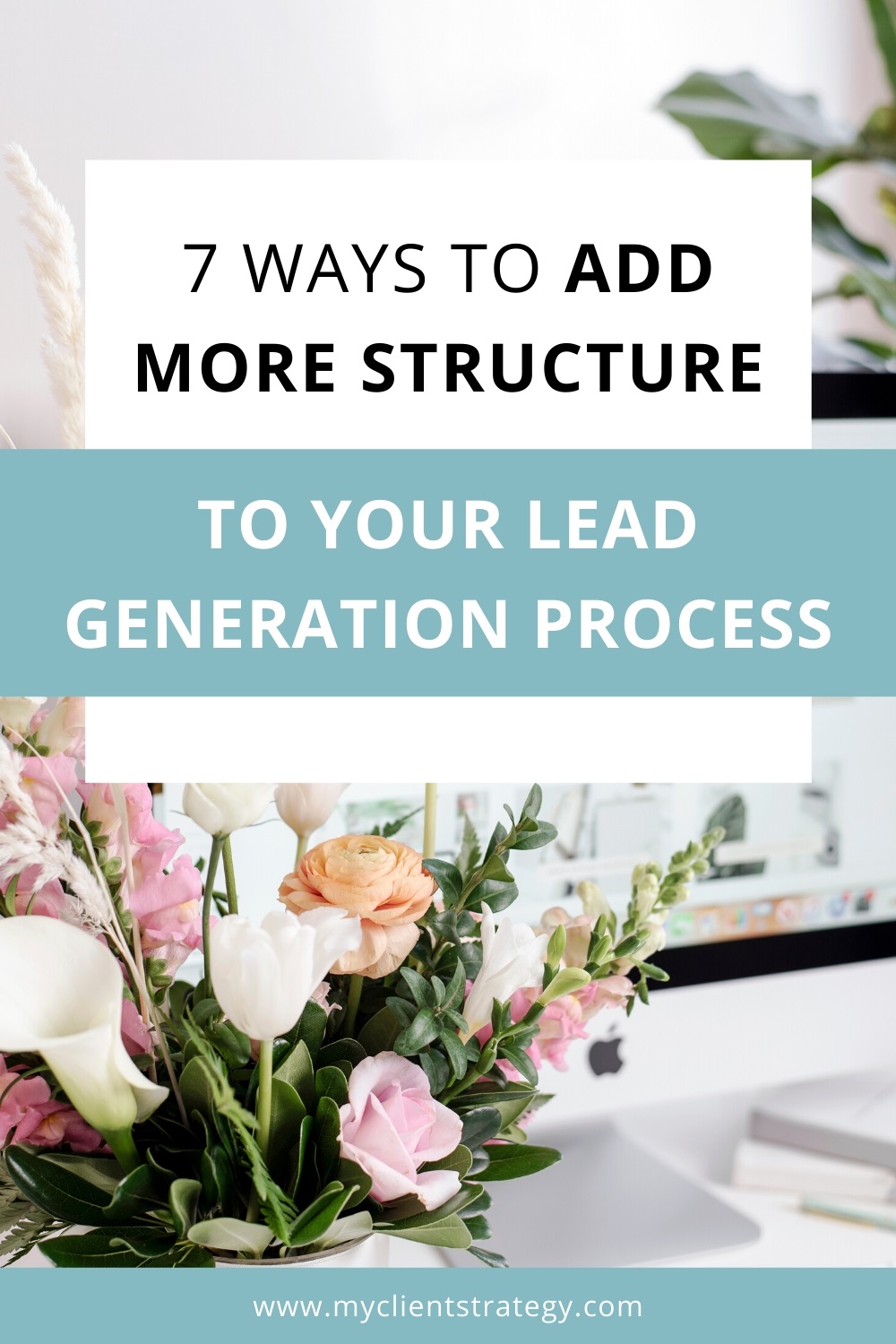 Now, it doesn't have to be a big task to add more structure to your lead generation process.
Firstly, if you set aside some time to review your existing process, you're likely to find some gaps that you can quickly close or fix in your process.
And secondly, there are some proven and practical steps that you can take in your service business to add the structure and consistency that you're looking for.
In the blog post below, I provide seven practical changes you can make to add more structure to your lead generation process.
1. Crunch your sales numbers
To structure your lead generation process, you'll need to start by knowing how many leads you'll need to generate to hit your revenue goal.
Unfortunately, not all your leads are going to turn into sales (if they do, then your prices are too low!)
Therefore, you're going to have to set your target for leads higher than your goal for sales.
Based on past results or industry benchmarks, calculate what your sales conversion rate is.
By that, I mean what % of your leads turn into sales. Is it 50% or higher than that?
Once you know how many leads you'll need to generate, you can then plan and align your marketing activities in a more structured way.
2. Include a qualification step in your process
There's an essential step between a potential client making an enquiry and becoming a lead.
That is the step where you qualify them as a potential client.
To design a qualification process, consider what indicators or criteria you would use to qualify someone.
For example, do they match your target market profile? And, are you able to help them solve their pain point or problem?
Once you've worked out what qualification questions to ask, design an online website form or perhaps a simple phone script to help you with qualifying your enquiries.
You can add this qualifying form to your website sales page which can also be structured in a way to qualify your clients.
When you include a sales qualification step in your process, you'll save time as you'll only be spending time with people who are likely to become leads.
And, you'll improve your sales conversion rate, meaning you may not have to find so many leads in future.
RELATED: What is a sales page? (And the 10 things it must include to convert)
3. Get clarity around your ideal clients
If you're struggling to attract your ideal clients and create awareness (which is the first step in the lead generation process), then I recommend starting with more target market research.
When you're clear on who your ideal clients are, you can add so much more structure to the way you promote your service business.
You'll be able to identify the most effective marketing channels in which you need to advertise your services, and only focus on communicating through these.
And, you'll also know exactly what to say, so that you stand out and create awareness amongst your target market.
RELATED: How to research your target market
4. Focus on specific marketing channels
When you try to market your business across too many platforms or channels, you can quickly lose shape in your lead generation process.
It can start to feel like you're just throwing spaghetti at the wall and you're not sure exactly what's working effectively to generate leads.
As such, I recommend choosing 3- 5 marketing channels that you can focus on consistently.
These channels could include specific social media platforms, Google search (SEO), networking, email marketing, local advertising, and digital marketing to provide some examples.
I also recommend installing Google Analytics on your website as it can provide you with valuable insights as to which marketing channels are effective in driving traffic to your site.
Once you know what's working, you can further streamline your efforts into the areas where you know you'll achieve a return.

5. Design services at multiple price points
If you design services at multiple price points, you're giving your target market more ways in which you can work together and creating more opportunities for engagement.
Engagement with your audience is a critical step in building authority and trust, which will, in turn, help you to generate enquires.
The more enquiries you have, the more opportunities there are for you to qualify them as leads.
Structuring your services at multiple price points also provides a pathway for your clients from your lower-priced to higher-priced services.
A lead may enquire about one of your lower-priced services, but once you start talking to them, you may be able to up-sell them to a higher-priced service.
Not sure where to start when it comes to marketing your service-based small business? That's where I can help. Get started by downloading my free Ultimate Marketing Checklist by clicking the button below:
6. Plan promotional activity ahead of time
Developing a promotional marketing calendar will achieve two main things:
It will improve the effectiveness of your lead generation process, as your marketing activities are strategic.
It will remove the pressure and feeling of being rushed, as there will be structure to the marketing activities you'll be undertaking.
A promotional calendar will also enable you to stimulate demand for your services in times where you predict it may be quieter.
This approach will help you to create more consistency with your leads and generate a steadier income for your service business.
RELATED: How to write a marketing plan for a service-based business
7. Develop a marketing strategy and plan
Lastly, you can add structure to your lead generation process by developing a marketing strategy and plan.
Your marketing strategy will include detail around your target market, how you'll differentiate yourself from your competition, and how you'll communicate with your ideal clients.
And, your marketing plan will include the services you'll sell and where you'll position your business in the market.
Also, you'll include your sales targets and the marketing activities you'll implement to generate the required number of leads.
Tired of trying to figure out what you're missing when it comes to finding clients and making sales in your service business?
Break through the barriers that are holding you back with the support of an MBA-qualified Marketing Coach and Business Mentor who will tailor a 1:1 program specifically for you.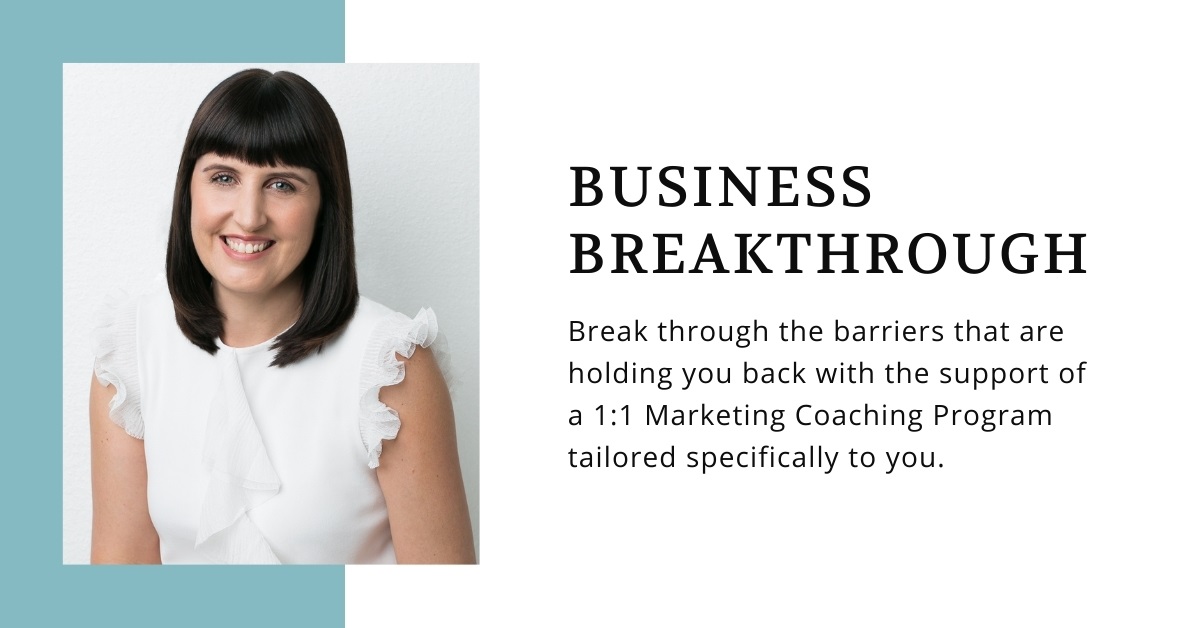 BUSINESS BREAKTHROUGH is a 3 or 6-month 1:1 Coaching Program for service-based business owners who want to develop the strategy, systems, and structure they need to find clients and make sales, so they can stop feeling stuck and start gaining massive momentum in their business.
Did you find this post helpful? Please don't forget to share to Facebook or PIN to Pinterest.