3 Marketing mistakes that stop you from getting clients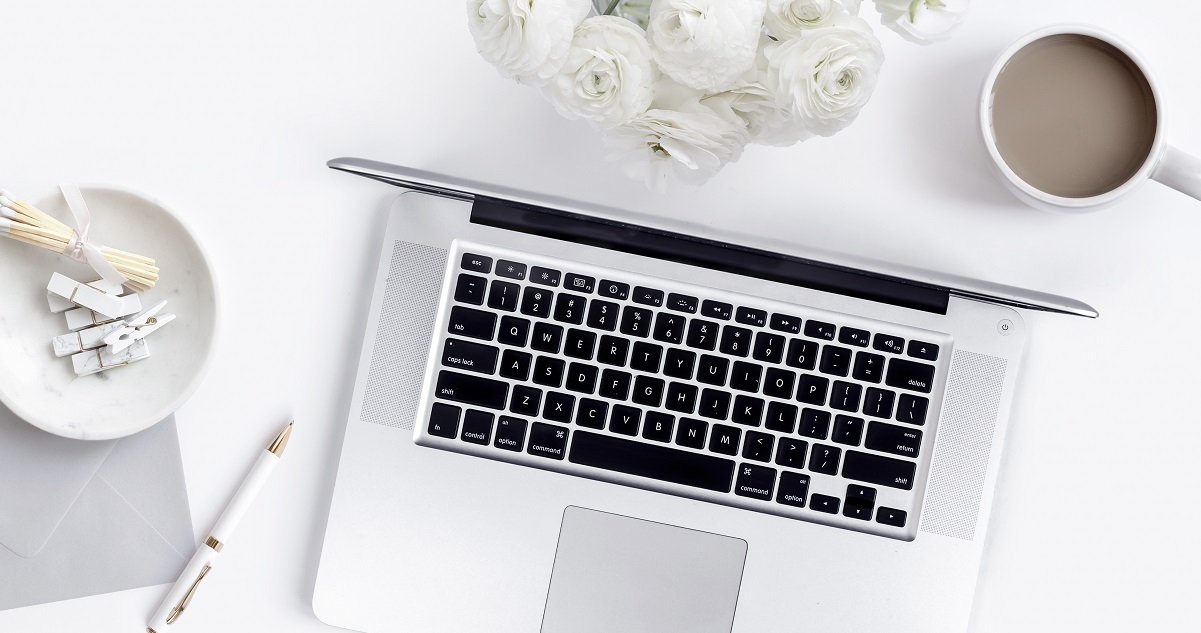 As a service-based small business owner, you understand the importance of getting clients.
However, despite your best lead generation efforts, you may be struggling to get the results you've been looking for.
This outcome can be frustrating, especially if you've invested time, energy, and money into your marketing activities.
So, where are things going wrong?
What may you be doing unknowingly that's stopping you from attracting the dream clients you'd love to work with?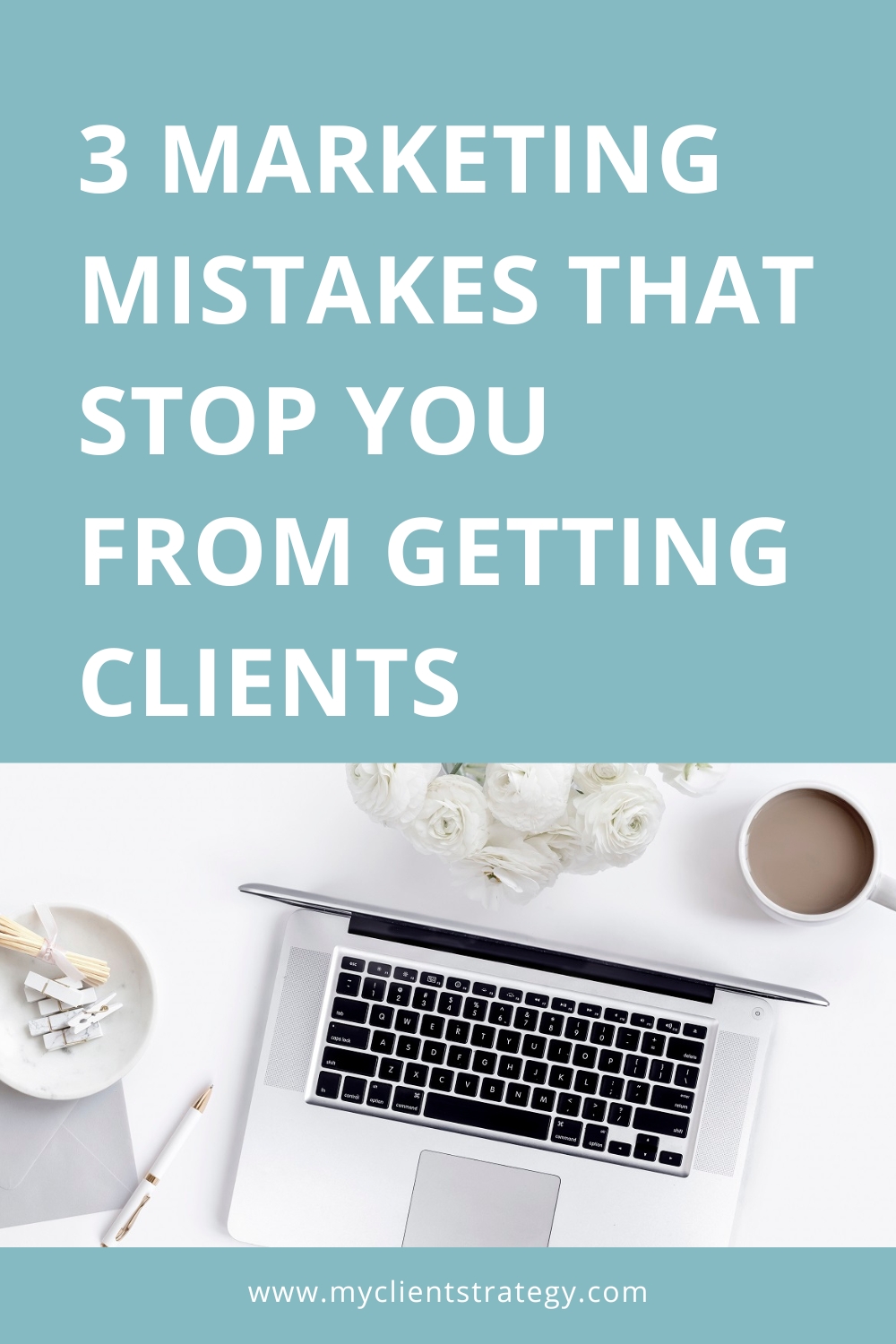 After working with many small business owners, I've seen some common mistakes people make with their marketing.
In the blog post below, I've highlighted the three most common marketing mistakes I see when it comes to lead generation and getting clients.
And I've provided some practical and actionable steps you can take to ensure you avoid these.
So, are you ready to optimise your marketing strategy to attract new clients and grow your service business?
Yes? Brilliant!
Here are three marketing mistakes that stop you from getting clients and what you can do instead:
1. Not enough clarity around your niche
If you haven't chosen a niche for your service business, I recommend starting there.
While narrowing your market and promoting your business to fewer people may feel a little scary, it will actually help you to find more clients.
You'll generate more enquiries because niching means you'll position yourself as an expert, which will build more trust and credibility.
It will also help you to create more specific services that will be more relevant to the clients you want to work with.
And your messaging will be much more precise and connect with your ideal clients on a deeper level.
Once you've chosen your niche, you must have absolute CLARITY around:
Who they are,
What problem do they want to solve, and
How you can help them.
Conducting thorough target market research is the best way to get this clarity around your niche.
And I always recommend speaking directly to people who fit your target market profile when researching, as you'll get the most valuable information.
You'll know you have enough clarity around your niche when more people engage with your posts or reply to your emails.
It means your messaging is cutting through, and you'll see the enquiries follow on from that.
RELATED: How to get clarity and confidence about your niche
RELATED: 10 Simple ways to research your target market
2. Designing service packages or programs that don't stand out
If you're getting enquiries but not making any sales, then I recommend reviewing your service design and descriptions.
Or, if you pitch for business, review how you present and communicate your sales proposals.
Ensure it's clear to your audience what you're selling and how buying it will help them solve their pain point or problem.
Too many service business owners leave essential information about what's included in their package, program, or proposal, leaving potential clients to wonder what they're paying for.
Also, include details about why your service is better or different from your competitors.
For example, do you have a unique way of doing things or a particular approach that you take that others don't do?
If your services don't stand out, it will be easier for your clients to compare you to others on price.
Or to move on to another business they believe has a better solution to their problem.
RELATED: 15 Things you need to create an irresistible service offering
3. Creating confusing or unclear messaging
Messaging is a critical element in your marketing strategy.
And if you get this wrong, you'll struggle to get clients.
So, what common messaging mistakes do service business owners make?
The most common one is not articulating whom your services are specifically designed for.
I recommend including adjectives and descriptors in your messaging that specify exactly who you help in your business.
And it would help to use the same language your target market uses to describe themselves.
Another common mistake is that business owners don't articulate the transformation they provide in their messaging.
So, you must include something that explains to your clients what it will be like before and after working with you.
Finally, another mistake you'll want to avoid is missing the detail on why your service is better or different from your competition.
As such, I recommend highlighting your unique approach or skills when solving their pain point or problem.
Not sure where to start when it comes to marketing your service-based small business? That's where I can help. Get started today by clicking the button below to download my free eBook – How To Attract Consistent Clients – The Ultimate Guide for Coaches and Consultants: 
Getting clients is not always easy, especially when you have a new business and don't know where to start.
It becomes even more challenging when you make common marketing mistakes that prevent you from reaching and connecting with your ideal clients.
However, there are simple steps you can take to avoid these common mistakes or get your marketing working more effectively for you and your business.
Remember, marketing is an ongoing process, so it's essential to continually evaluate and refine your activities to stand out from your competitors.
With a solid marketing strategy, you can grow your business, increase revenue, and achieve your goals.
Tired of trying to figure out what you're missing when it comes to getting clients for your service business?
Break through the barriers that are holding you back with the support of an MBA-qualified Marketing Coach and Business Mentor who will tailor a 1:1 program specifically for you.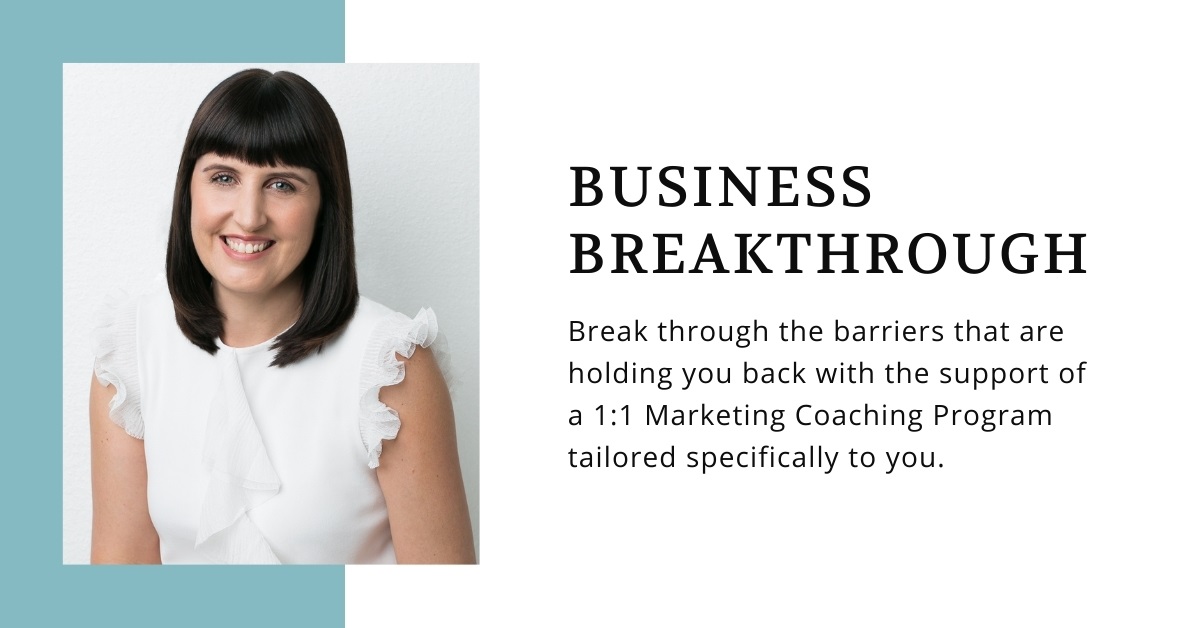 BUSINESS BREAKTHROUGH is a personalised 1:1 marketing coaching program for service-based small business owners who want to stop feeling stuck and start gaining massive momentum in their business.
Did you find this blog post helpful? Don't forget to PIN to Pinterest and share on Facebook.