How to define a target market for your service business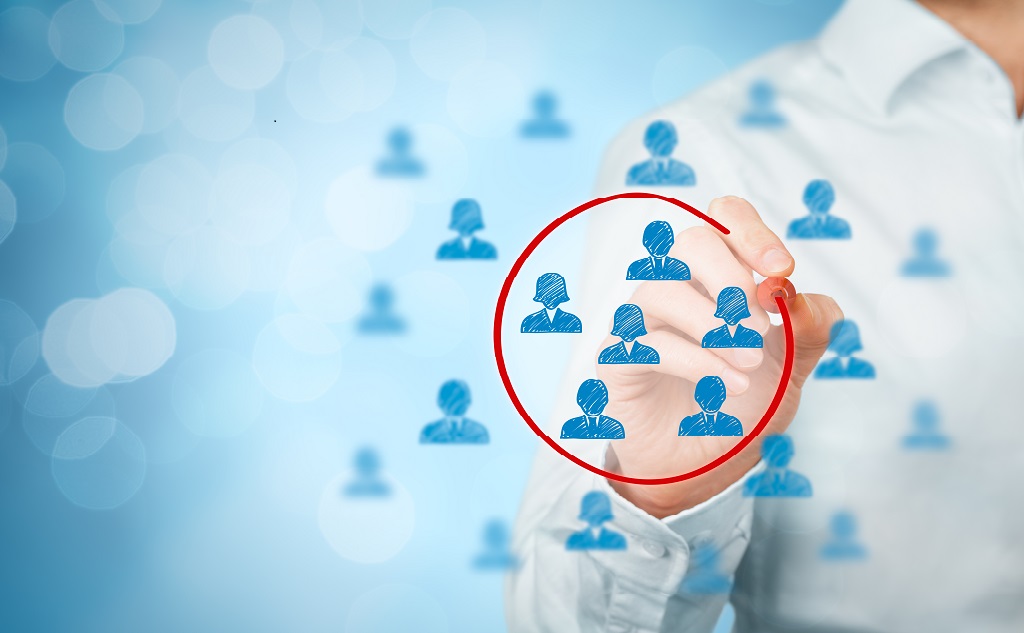 Are you trying to define your target market for your service business but not sure where to start?
Or maybe you're unsure why your marketing efforts are not bringing in sales and new clients?
With a well-defined target market for your service business, you'll build the structure you need to set your small business up for success.
So, why do so many small businesses struggle with how to define their target market?
Well, there are several reasons why small business service professionals do not have a specific target market in mind.
Some of the most common reasons are the fear that excluding some client groups will limit revenue; being overwhelmed with too many target market opportunities to choose from; as well as limited marketing experience and unsure where to start.
There are also small businesses who have identified a target market, however, are not seeing their desired results. They have likely incorrectly defined their target market or their marketing activities are not resonating with their specific target market.
RELATED: 5 Common mistakes small businesses make with their target market
Whether these apply to you or not, I have put together these easy to follow steps to support you through the process of defining your target market.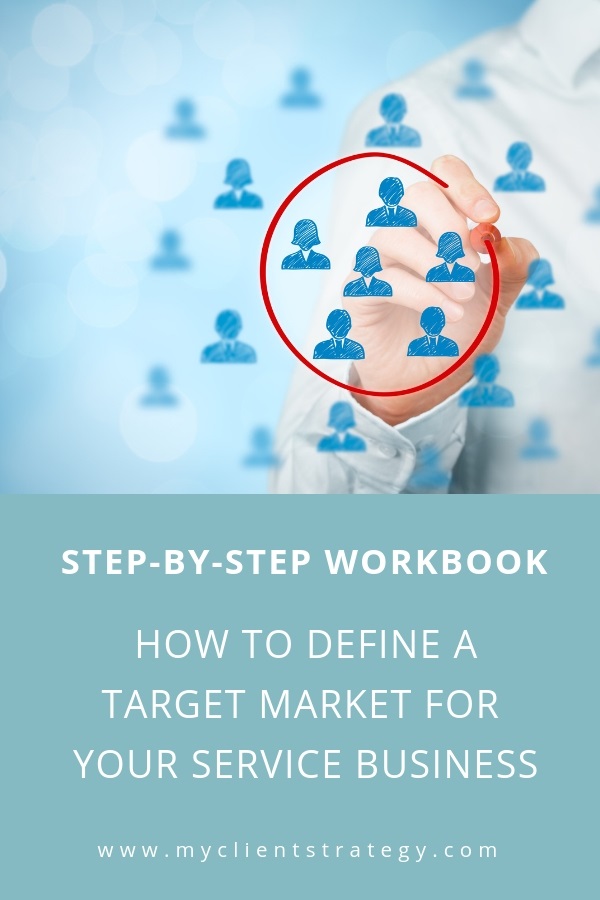 So, where do you start when deciding on how to define your target market?
The key to a well-defined target market is to make it as narrow and specific as possible.
However, to get to that point, it is easier to start with a broad market definition. Then narrow it down to those clients who:
You enjoy working with;
Will generate sustainable revenues; and
Enable you to maximise your profits.
Sometimes it is easier to define your target market when you can identify the clients who you do not want to work with. It is important to recognise who these clients are so you can avoid spending a lot of time with them for little return or a lot of problems.
As a service-based business, you will also have a defined amount of time available to serve clients. As such, it is critical that you define a target market that is both viable or large enough for you to find enough clients. But also that those clients generate the maximum profit for the time that you spend servicing them.
Many service professionals find themselves fully booked. However, are not maximising their revenues as they are servicing too many of their lower margin clients.
If their appointment book were full of higher-paying clients, they would make more profit.
It is not about working harder or more hours; it is about working smarter.
Not sure where to start when it comes to finding your first clients? That's where I can help. Get started today by clicking the button below to take my quiz – What's Stopping You From Finding Your First Clients – and let's discover what's been holding you back:
1. Identify a market with a likely need for your service
It is probable that you already have an idea of the clients who have a need for your service.
TIP: Analysis of your business environment and performance will assist you in determining what market would provide the highest profit and growth opportunities.
Write down the shared characteristics of this market. It could include demographic, geographic and socio-economic information. Also, consider what types of services they purchase from you.
As an example, if you were a travel agent, there would be a market for clients who are looking for an overseas holiday. Alternatively, your expertise may be to plan travel for corporate events and conferences, and that would be a different market opportunity.
Now, 'overseas holiday' is quite a broad market definition. Within this market, there could be clients such as honeymooners, families, couples, and solo travellers as examples.
While each of these clients could have a need for an overseas holiday; there are distinct differences when it comes to what they need and want.
The next stage is to narrow your broad market by segmenting it. You will obtain a better understanding of the clients within your market and the opportunities.
2. Segment your market
To segment your market, identify both the types of clients there are in the market and the types of services they purchase.
Using the same travel agent example, the types of clients could be honeymooners, families, couples, and solo travellers. The kinds of services they purchase could be romantic getaways, all-inclusive resort accommodation, adventure holidays, and group tours as an example.
Draw a matrix and list your main types of clients down the left-hand side. Along the top, write down the main kinds of services you provide.
Put a tick in the segment boxes below where there is a match between your services and your client types.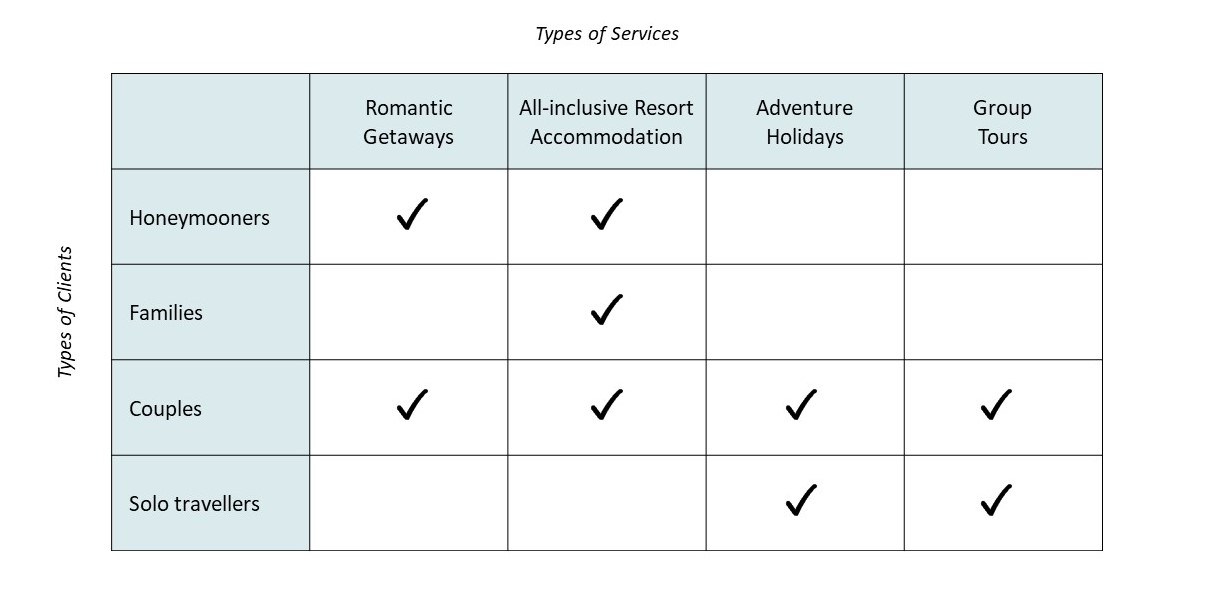 As in the example above, there is a tick in the box where romantic getaways and honeymooners intersect. However, families and solo travellers would not purchase this service as it would be unsuitable for their needs.
If the travel agent decided to specialise in honeymoon destinations and romantic getaways, they would eliminate solo travellers and families from their target market. There would be no lost opportunity as they would have never been interested in the service.
Do you notice any patterns in your matrix or are there services that appeal to multiple client types?
It is important to consider the size and profitability of each of your market segments as they could vary significantly.
To ensure you are maximising your profits, identify the most profitable segments of your market.
3. Identify the most profitable market segments
Following your analysis, you have likely identified the market segments which are either larger in size or more attractive than others.
It is a delicate balance between volume and revenue when it comes to profitability. You need to have enough clients to generate a profit, but also the right mix of clients to maximise your revenues.
At this point, it is worthwhile reviewing your existing client list to see how many of your clients fit into each market segment. What is the total revenue vs. total profit of each of your most significant market segments?
You may find that you have a lot of one type of client, but they are not as profitable as another smaller group who have a higher average spend.
Is your client list skewed to a client type; and do you sell each of the types of services listed?
Depending on your answers, you may have identified new opportunities to expand your service offering. Or recognised that your expertise might appeal to a client type that you should focus on.
Another important consideration is the type of client that you most enjoy providing services to – your 'Ideal Client.'
RELATED: 7 Ways to narrow down a market and find your niche
4. Profile your ideal client
Ideally, your ideal client also comes from one of your most profitable market segments.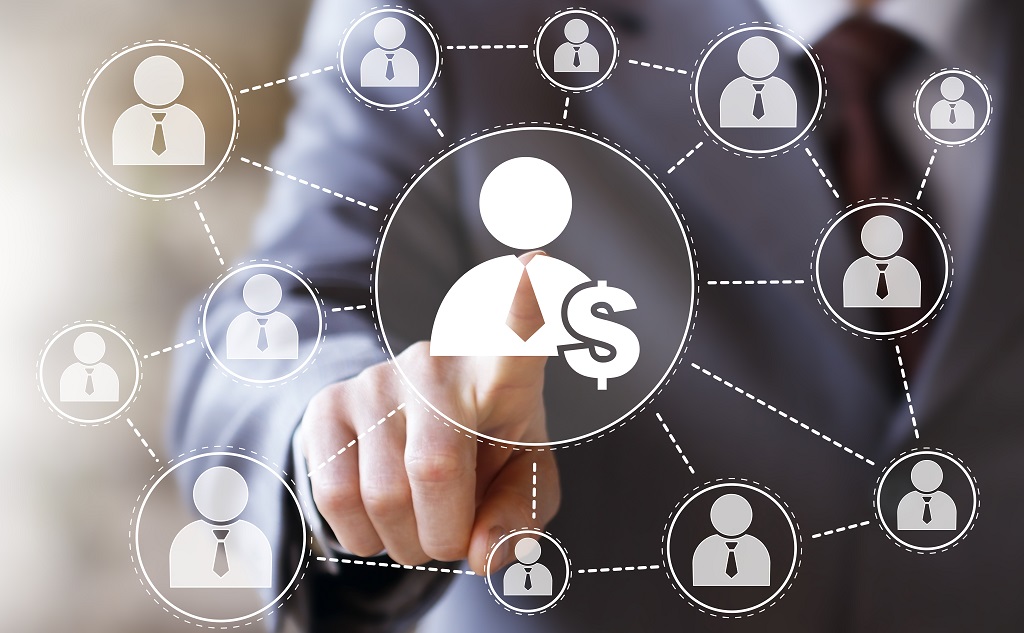 These are typically clients who are likely to become your raving fans because they love your service.
In addition to writing down the shared characteristics of these clients dig a little deeper. Recognise what their specific problems are.
By doing so, you will be able to deliver a more tailored service offering and stand out amongst your competition.
TIP: Research your market by conducting a client (or potential client) survey. Find out from their perspective what's important and what their pain points are.
Brainstorm your client needs and wants; any specific problems or pain points they may be experiencing; as well as any barriers to purchase that you think they could have.
A client's needs and wants is a little deeper than just the service you provide them. With service-based businesses, it includes delivering benefits such as feeling 'peace of mind' or fast customer service.
If they exist, what could you do to overcome barriers to purchase such as price, quality, timing or trustworthiness? In these instances, you could consider offering a free trial to build up trust and credibility.
You probably also have an idea of the clients whom you do not want to work with. These are the clients who take up too much of your time and complain no matter what you do. (I bet their name just popped into your head!)
Write down their profile. It also makes it easier to define your target market when you are clear on who your target market is not.

5. Define a target market for your service-based business
Using the analysis and market research above define the target market you will be trying to attract through your marketing activities.
The target market will be a short sentence that describes the end client who you most want to provide your services to and the solution that you provide to solve their specific problem.
The target market for the travel agent who specialises in romantic getaways could be: "engaged couples who are seeking a romantic holiday for their honeymoon."
You may decide to have a primary and a secondary target market if you see multiple opportunities in the market.
To ensure this works well, plan separate promotional campaigns for each target market. This will enable you to offer a more tailored solution and stand out from your competition.
The final step is to review your existing marketing plan and determine what you may need to adjust. Ensure your website and marketing activities are aligned and 'speaking' directly to your target market.
Struggling to cut through and stand out… and feel like you're invisible to your ideal clients?
What you need is a personalised sales and marketing strategy that will enable you to stand out, find your first clients, and start making money in your service business. And, that's where I can help.
In my online course, Find Your First Clients, you'll find 15 concise, self-paced video lessons and a comprehensive digital workbook that will guide you step-by-step through my 5-step Foundations First Framework to unlock the secretsto developing a personalised sales and marketing strategy that's right for you: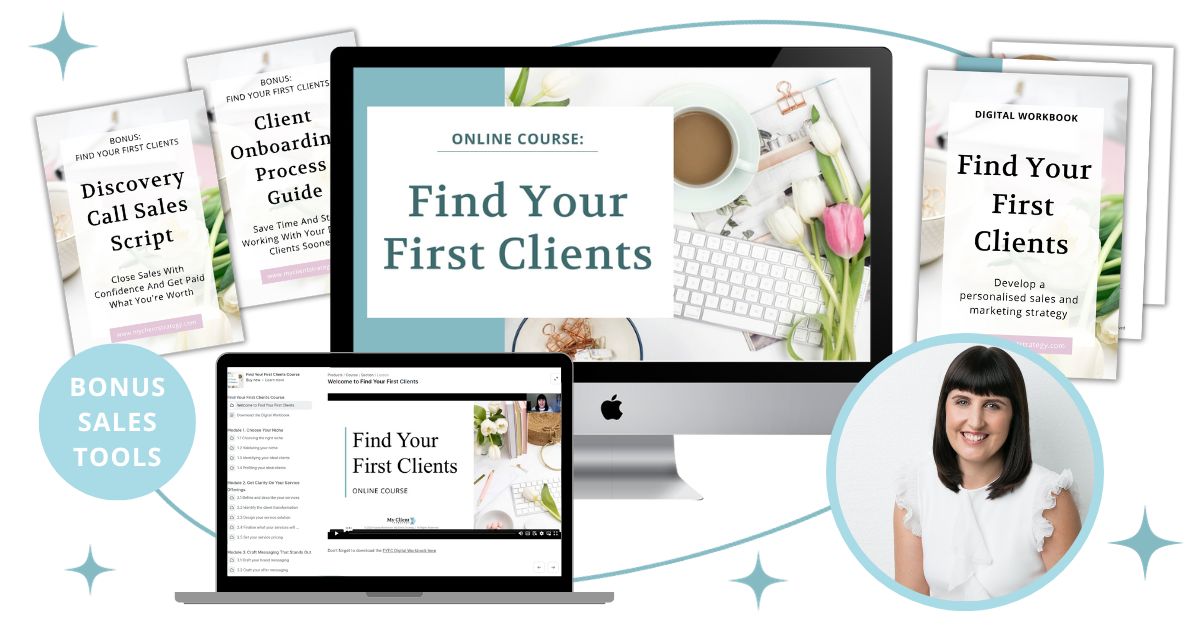 By the end of the course, you'll have written down on paper, a personalised…
Marketing strategy so you'll have complete clarity around your niche, service offerings, and messaging; and…
Sales strategy so you'll be able to qualify leads better, confidently close sales, and welcome new clients with ease.
With the right strategic foundations, you can stop feeling invisible and start standing out, so you can find clients and make sales in your service business sooner.
Click the button below to learn more and get started today:
Did you find this article helpful? Don't forget to Pin to Pinterest.