When I first started my online coaching business, I struggled with my lead generation process.
I was working away at my desk each day, but no matter what I tried, I just couldn't generate enough leads to build a sustainable and profitable business.
I've since found out that lead generation is probably one of the biggest challenges for new small business owners.
And, fortunately, I've also identified three of the most common reasons why service-based small business owners find it difficult to generate leads.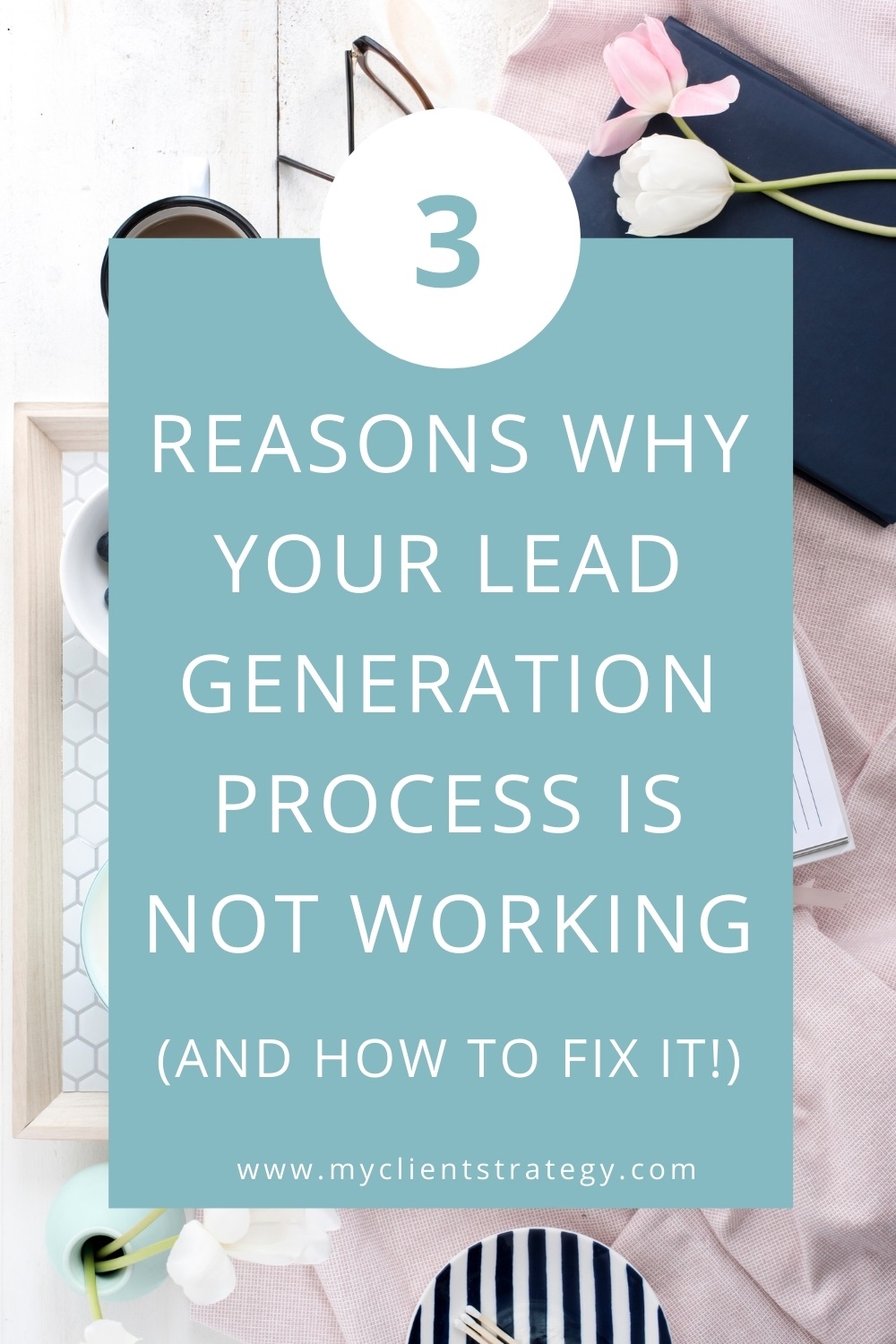 I can tell you from experience, that it is possible to generate consistent leads for your service business when you remove the things that are holding you back from achieving business growth.
So, to help you get started with removing those roadblocks, in my blog post below, I've outlined three common reasons why your lead generation process isn't working.
And I've provided recommendations for what you can do to overcome these roadblocks so you can build visibility and awareness, attract your dream clients, and grow your service business.
1. You're showing up inconsistently (or not at all)
The first step in every lead generation process is to create visibility and awareness for your service business.
And if you want to generate leads consistently, then you'll also need to ensure that you're creating awareness on a regular and consistent basis.
Now, while it sounds easy to show up consistently, many small business owners do struggle with this.
One of the main reasons why people hold back and find it challenging to show up online is because they have a fear of what other people might think.
Or a fear that they will look silly or make a mistake, and so they show up inconsistently or not at all.
If you have a fear of showing up in front of your audience, then it's likely that you are focusing too much on you and your business, and not enough on your clients.
I recommend trying to make a shift in your thinking and start focusing more on what your client needs your help with.
If you are there to serve your clients, then you will want to start helping them and won't be thinking about how you are showing up or coming across online.
Another reason why small business owners struggle with building consistent brand awareness is because they are short on time.
If you're struggling with a lack of time for marketing, then I would encourage you to consider what marketing automation tools you could use to help you show up consistently.
RELATED: 30 Marketing tools every service-based business should know about
2. Your branding and messaging is not cutting through
There is so much noise out there online these days.
So, your business branding and messaging needs to cut through if you want your lead generation process to work.
To start with, I recommend creating a brand style guide for your service business that includes the colours, fonts, logos, and type of images that you're going to use in your marketing.
This guide will help you to stay on brand and create a memorable look and feel when you're promoting your business online.
In addition, you may also want to consider your business brand values and what tone of voice you want to use, to ensure consistency.
When it comes to your messaging, I recommend creating a clear positioning statement that you can use over and over that describes what you do, who you help, and why people should buy from you (and not your competition).
Once you have this clear positioning statement, then you'll want to repeat it often to remind people about you and your business.
Sometimes it takes several times for a person to see or read a message before it starts to sink in.
So, while it can feel a bit boring to repeat the same thing all the time, it's actually working to reinforce and boost your marketing efforts.
RELATED: How to position yourself as an expert in your niche
3. You're too reliant on only a few marketing channels
Referrals are often a fantastic source of leads for many service-based small business owners when they are first starting out.
However, I've also seen many new small business owners struggle with their lead generation process once they've exhausted all the referral opportunities in their existing network.
For this reason, it's important that you create a marketing plan that includes at least 3 – 5 different marketing channels for generating leads.
This broader scope will ensure that you increase your reach and visibility to more people, which will in turn increase your chances of getting new client leads.
There are several marketing channels that you could consider when it comes to increasing your visibility and attracting your ideal clients, including:
Your business website and social media profiles
Email marketing, podcasting, and blogging
Speaking and presenting at workshops or events
Online directory listings
Networking groups, memberships, and associations
Paid advertising on Facebook, LinkedIn, or Google Ads
Public relations and media interviews
Partnerships and collaborations with other businesses
If your lead generation process isn't working to deliver enough leads for your business, then I recommend taking a step back and reviewing what marketing channels have been working for you and which ones have not.
Also, if you need to add some more marketing channels to boost your marketing plan, then select the ones which you think will be most effective at reaching your target market.
RELATED: How to write a marketing plan for a service-based business
So, there you have three of the most common reasons why your lead generation process is not working to drive enough leads to your service business.
When you remove these roadblocks and focus on developing a marketing strategy and plan that increases your visibility, you'll be well on your way to having a lead generation process that works.
I hope you've found this blog post helpful in determining where you may have some gaps in your marketing plan and what you can do instead to generate more leads from your dream clients.
For more tips on how to successfully market and grow your service business, I have a FREE marketing masterclass that you'll find helpful.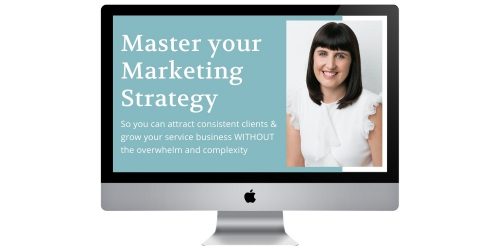 In this Free Marketing Masterclass, you'll learn:
The 3 BIGGEST marketing mistakes I see service businesses make that leaves you stuck and spinning around in circles in your business, and…
My simple 5-step Marketing Framework for mastering the marketing strategy, systems, and structure you'll need to attract consistent clients and grow your business WITHOUT the overwhelm and complexity!
Get started with this free marketing masterclass now by clicking the button below to register:
Did you find this blog post helpful? Please don't forget to PIN to Pinterest or Share on Facebook.