10 Simple ways to find clients without using social media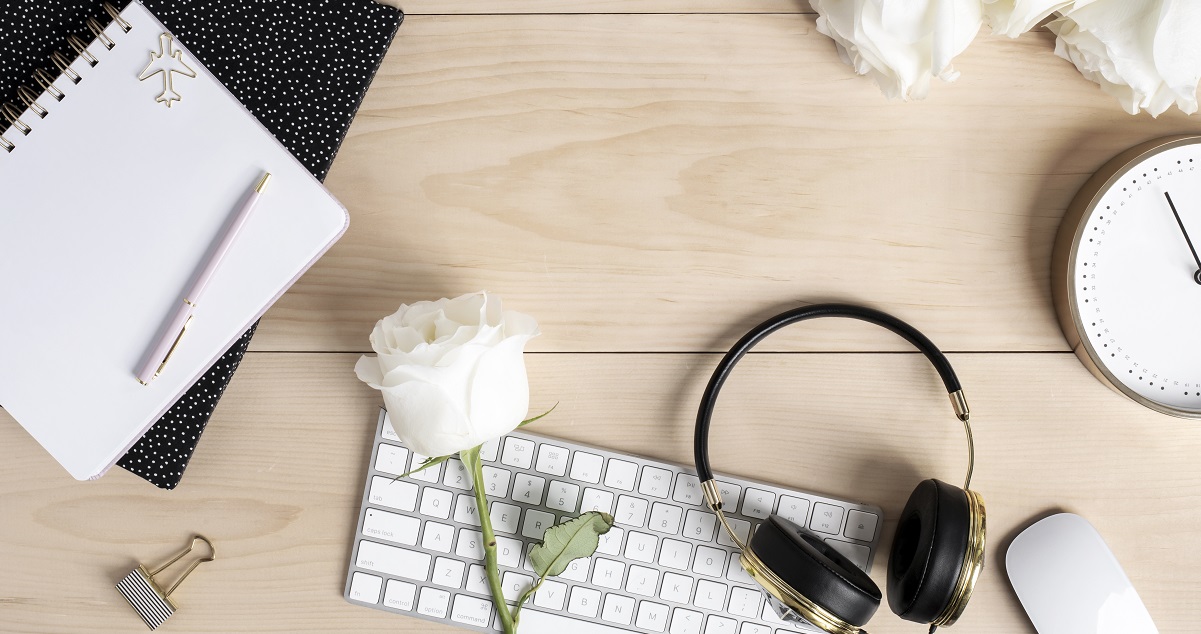 Want to find and work with more of your ideal clients?
Maybe your business is brand-new, and you're still looking to build your client list.
Or perhaps you're wanting to find a different kind of client because you're tired of working with clients who aren't a good fit for you and your business.
Whatever the reason, it's an important objective if you want to create a dream business you LOVE.
So, where do you start?
And what type of marketing can you do that doesn't involve spending all day creating Instagram reels, sending time-consuming DMs, or dancing around on social media platforms?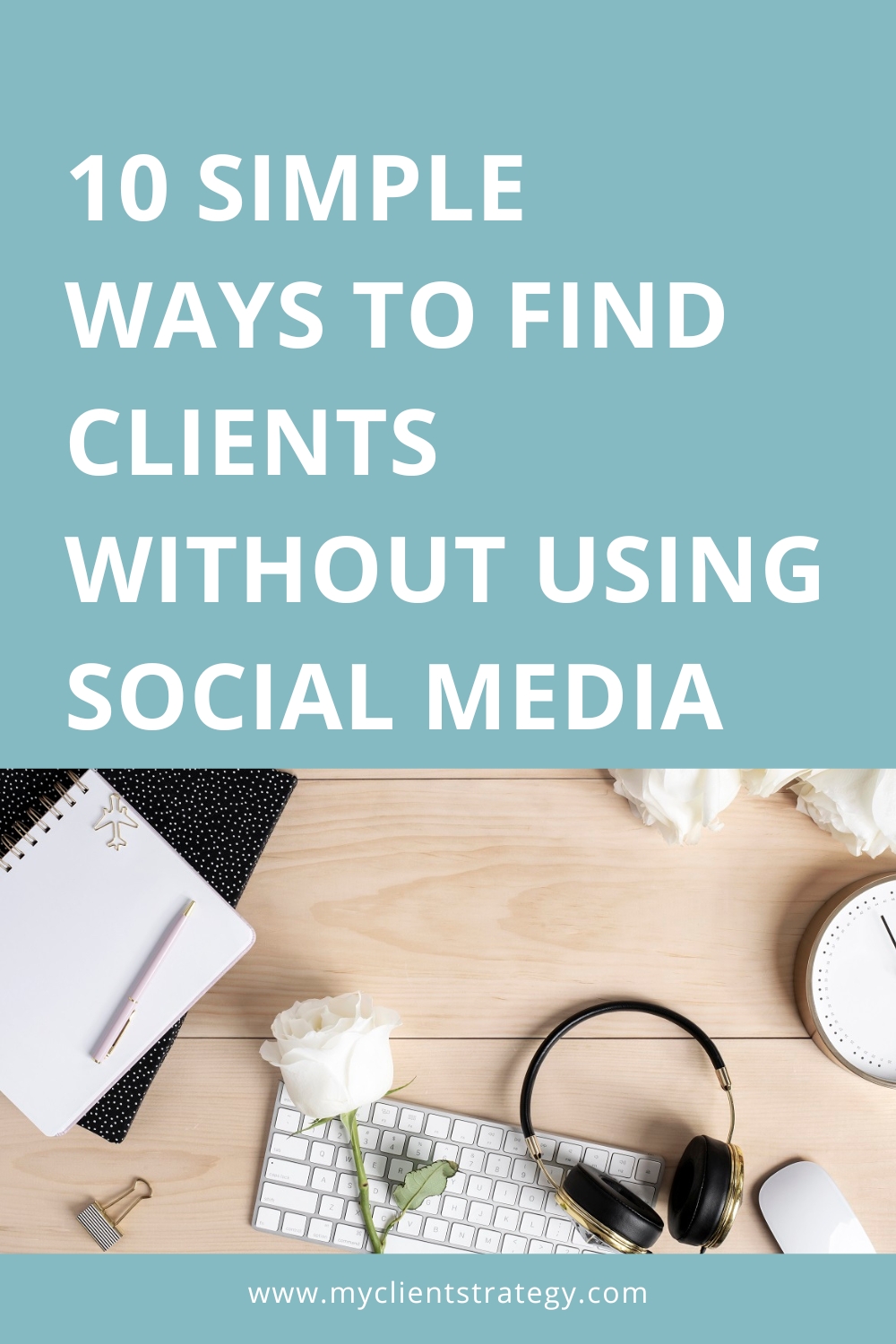 The good news is that there are many ways to market your business and find clients without using social media.
Plus, many of these marketing ideas won't take that long to plan and execute.
And once implemented, they'll continue generating leads from your ideal clients without any additional marketing effort.
So, want to know how you can market your business without social media?
Yes? Brilliant – here's just a handful of ideas to get you started when it comes to finding clients:
1. Update your SEO keywords and rank your website higher in the Google search
I'm a huge fan of search engine optimisation (SEO) because the simple fact is it works!
Whenever I work with my Business Breakthrough 1:1 coaching clients, we always spend time researching keywords to drive more qualified website traffic.
And then, we strategically place these on their website so the Google search engine can find them.
If you're unsure where to start, check out my favourite SEO keyword research tool that I teach my clients to use – Keywords Everywhere.
Once you've set your SEO keywords up, I recommend analysing your performance using Google Analytics, so you can get the insights you need to optimise your site further.
RELATED: How to choose the right keywords for your target market
2. Set up a Google Business Profile and start appearing on the Google Map Search
A Google Business Profile is essential if you're a small business owner looking for clients in your local area.
Setting your profile up is like creating a Facebook page for your business, and something you can do in a relatively short time.
Another benefit of appearing on the Google map search is that these listings often show up above the regular listings in the Google search.
Not sure where to start when it comes to marketing your service-based small business? That's where I can help. Get started by downloading my free Ultimate Marketing Checklist by clicking the button below:
3. Start creating and sharing long-form content – either a blog, podcast, or video series
Content marketing is a simple and effective way to get your business found.
You'll become known as an expert in your niche when you regularly write, speak, or present in your specialist area.
And if your content is valuable and thought-provoking for your audience, it will also stand out amongst all the other content that's out there online.
I recommend focusing on creating content that plays to your strengths, so for example, if you like writing, start a blog.
Or, if speaking is where you feel more comfortable, launch a podcast and build up your audience on that platform.
Make sure you also incorporate SEO keywords into your headlines and content so it gets found online.
RELATED: How to start a blog for your service-based small business
4. Collaborate with other business owners by participating in a giveaway, online summit, or bundle offer
I've collaborated with several business owners over the years and have significantly grown my email list with qualified leads.
I recommend researching Facebook groups to find these opportunities.
Or reach out to people who you know have run collaborations in the past and ask them to add you to their list of future contributors.
If you can't find a collaboration that you think will be suitable, then consider running your own.
Also, speak to those in your network and discuss what giveaways, online summits or bundle offers you could run together.
RELATED: 5 Essential steps for creating a marketing collaboration
5. Send an email to people in your network or on your email list with a limited-time-only offer
This marketing idea is simple and easy, especially if you've already invested the time to build an email list.
However, you don't need a large list for this strategy to work effectively, so don't let a small email list hold you back.
To get started, consider what bonus offers you could create around your existing services.
Or if there's an opportunity to create a new one-time-only service offering that your clients would be interested in.
I recommend sending out more than one email with your offer, as not everyone will see and engage with your email the first time you send it.
Sometimes your audience will also need to see an offer more than once before they're ready to buy, so keep showing up throughout your promotional offer period.
Not sure where to start when it comes to marketing your service-based small business? That's where I can help. Get started by downloading my free Ultimate Marketing Checklist by clicking the button below:
6. Reach out to past clients and tell them about something new or something that you've updated in your business
This email marketing idea is another simple and easy one you can use to generate quick cash flow.
Take a moment to think if there's anything in your business that's changed recently.
It could be a new service that you've introduced. Or maybe you're considering some changes to your pricing.
Alternatively, it could be a new staff member, updated opening hours, or perhaps a new supplier you're working with.
Send a short email to your past clients to let them know about this change and add a simple question or call to action at the end to encourage them to reply.
Sometimes a simple connection is all it takes to get a sale.
RELATED: 15 Types of emails you can send to engage your email list
7. Attend events or join a membership or business networking group
Getting out there and meeting people in person is one of the best ways to create relationships, become memorable, and build trust with potential clients.
All of these are essential elements when it comes to making sales.
As soon as I started networking and joined a women's business network, it was a real turning point for my business.
I'm now a member of three different business communities and highly recommend it to find clients and referrals.
RELATED: How to build a network. The ultimate small business networking guide
8. Pitch to appear as a guest on someone else's podcast
For this strategy to succeed, you must do some research first.
Find and listen to other people's podcasts before approaching them, so you can validate that you have a similar audience.
And so that your pitch contains ideas and suggestions that would be suitable and valuable for the podcast host and their audience.
Remember, no one wants to receive a generic podcast pitch that's obviously been cut and pasted!
So, put the effort in and personalise each approach that you make.
If you're short on time, researching and finding appropriate podcasts can also be outsourced to people who specialise in doing this.
9. Get involved in your local community
This lead-generation strategy to find clients is most suitable for businesses marketing to a local audience.
So, what could you do, and where do you start?
Sponsoring an event or volunteering your time are just two examples of getting involved in your local community and getting your business name out there.
You'll find these kinds of events regularly advertised on Eventbrite and in local community Facebook Groups.
Whenever you're attending or getting involved with local community events, consider wearing business-branded clothing.
I have clients who wear their business-branded shirts regularly in their local community, and they strike up several meaningful conversations with potential clients as a result.
Not sure where to start when it comes to marketing your service-based small business? That's where I can help. Get started by downloading my free Ultimate Marketing Checklist by clicking the button below:
10. Host a free or low-cost event where you inform or teach something valuable to your audience
If you sell a high-ticket service, your clients will likely want to know specific details or have questions they want to ask before buying.
This is where informational and educational events effectively attract and nurture qualified leads and clients.
Consider what you commonly get asked by people in your community and if there is a topic that you could inform or teach them more about.
RELATED: How to promote an event for your service-based business
So, there are ten simple ways to find clients without spending all day on social media.
Marketing your business doesn't need to feel complicated or hard.
You just need to play to your marketing strengths and choose the activities that best align with you and your business.
Want to create a simple and effective marketing strategy that's right for your business (not someone else's!)
But feeling stuck, overwhelmed, and not sure where to start? That's where I can help.
Register for my free on-demand marketing masterclass – How to Master your Marketing Strategy without the Overwhelm and Complexity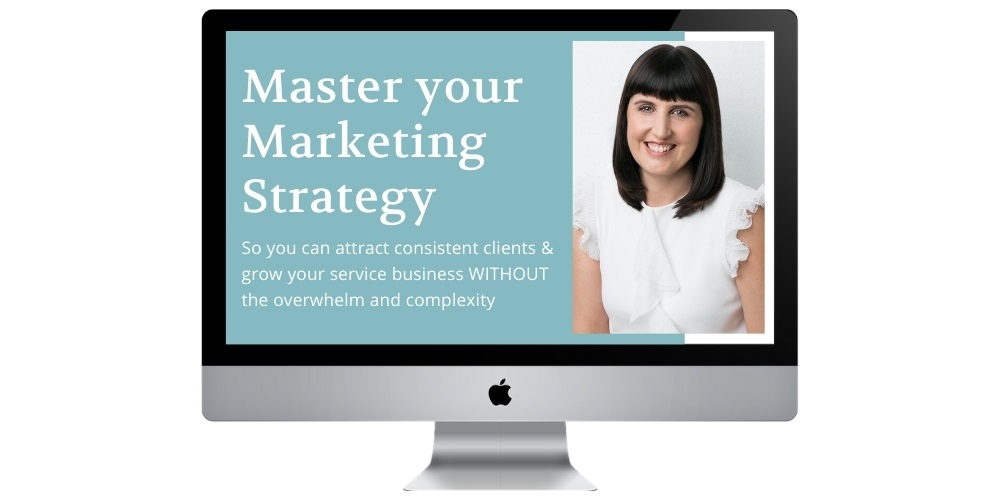 In this Free Marketing Masterclass, you'll learn:
The 3 BIGGEST marketing mistakes I see service businesses make that leave you stuck and spinning around in circles in your business, and…
My simple 5-step Marketing Framework for mastering the marketing strategy, systems, and structure you'll need to attract consistent clients and grow your business WITHOUT overwhelm and complexity!
Get started with this free marketing masterclass now by clicking the button below to register:
Did you find this blog post helpful? Please don't forget to PIN to Pinterest and share on Facebook.