8 Content creation tips for service-based small businesses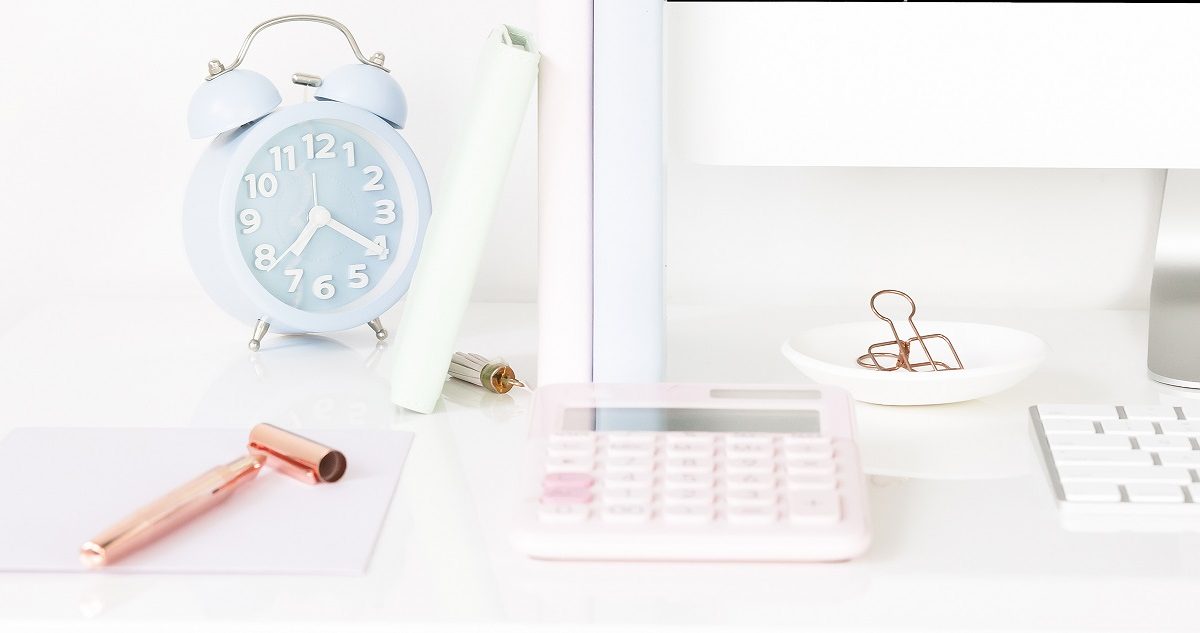 Content creation has become increasingly important for small businesses.
It helps to position you as an authority in your niche. It helps you to build a community and attract your tribe. And it helps you to create engagement and generate client leads.
However, with the high level of competition online, it's also challenging to stand out.
And, content creation takes up so much time!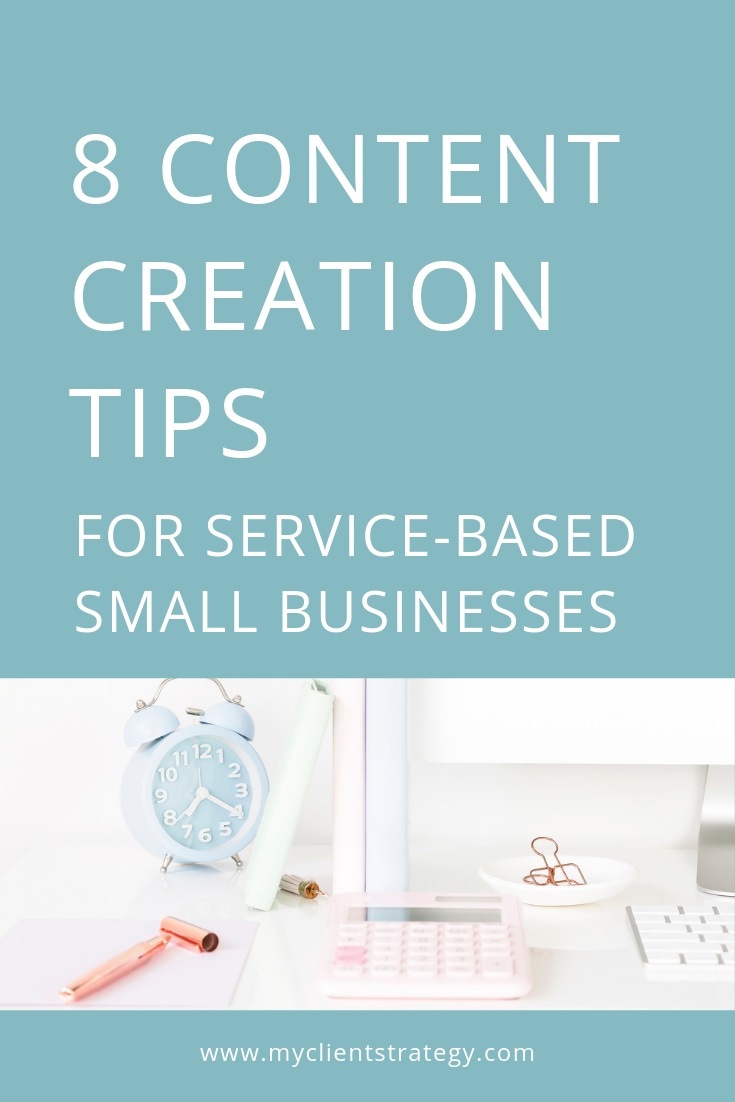 So, how do you create an effective content creation system to attract new clients and generate leads for your business?
Well, below I've put together a list of easy-to-implement strategies and tips that you can use to enhance your content marketing strategy.
1 Understand your objective
This is an often-overlooked step when it comes to content creation.
Many small business owners jump straight in and start putting random content out there.
However, it's crucial to understand what you want to achieve before you start spending any time on content creation.
You want to ensure you're creating content that will help you to achieve your business goals.
For example, are you wanting to write a blog so that you can demonstrate your expertise and position yourself as an authority?
Alternatively, are you wanting to increase your visibility and engagement through live online videos in your Facebook group?
Another objective you may have is to grow your email list with a lead magnet that clients can download from your website.
Once you're clear on your marketing objective, then you can narrow your focus down to the types of content that are going to help you achieve it.
Many small business owners jump straight in and start putting random content out there. However, it's crucial to understand what you want to achieve before you start spending any time on content creation. #contentmarketing
Click To Tweet
2 Use a content framework
You may be wondering, what is a content framework?
Well, a content framework is a set of guidelines that you create for your business, that helps you to decide what type of content to create.
Start by focusing on the niche or area of specialty that your business is targeting.
Your niche becomes the primary topic at the centre of your content framework.
The next step is to brainstorm 5 – 8 words or phrases that relate to that primary topic. And conduct SEO keyword research on these to determine if they are popular and highly search terms.
RELATED: How to choose the right keywords for your target market
Once you've identified the best 5-8 topics that you're going to include in your content marketing framework, then brainstorm content ideas related to these topics.
One tool that I find very helpful for content ideas is a search tool called Answer the Public.
If you came up with three content ideas for each of the five topics, then you would have 15 different content ideas.
There are a few main benefits of creating this content marketing framework.
Firstly, it helps your audience to understand what your area of specialty is, as well as how you can help them. This strategy helps to position you as an authority in your niche.
Secondly, following a content creation framework will help you to rank higher in the search engine results.
When you produce multiple pieces of content about similar terms, you'll create SEO keyword clusters.
These SEO keyword clusters let the search engines like Google know that you have a lot of content around that topic and help your content get found.
3 Consistency is key
There are several areas where being consistent with your content creation is essential. These include your:
Brand – the tone, look and feel of your content
Message – communicating around the same themes or topics
Publishing frequency – a set time/date
Channels – via the same social media platforms or other media
When you show up online with a consistent brand, you will increase your brand awareness.
Your target market will begin to start noticing and instantly recognising your content.
And when you start to become recognised your content will cut through more.
Another benefit is that you will also be more likely to remain top of mind when your target market is consistently seeing your brand.
Having a consistent content creation schedule also helps you to find structure in your day and be more productive in your business.
If you're feeling like you're just randomly posting on social media and would like to be more strategic, then that's where I can help. Check out my online marketing training: Mastering Content Marketing Online Masterclass.

4 Create marketing assets and templates
Your marketing assets are social media graphics, adverts, and other promotional pieces of content that you use to market your business.
These could be Instagram graphics featuring quotes or tips. They could be Pinterest Pin templates.
Alternatively, they could be Facebook ads that you use to promote your lead magnet as just a few examples.
Along with templates, these assets will not only save you time, but they will also ensure your content stays on brand.
I use Canva for Work to create my social media graphics and marketing assets.
And because I have upgraded to the paid version, I'm able to save all my brand style guidelines and templates which saves me so much time when creating content!
5 Focus on your audience
When it comes to content creation, it's so important to remember that you need to create it for your audience, (and not for you).
It's not about producing content that you like or find interesting.
It's about putting yourself in the shoes of your ideal client and thinking about what they need.
Spend time thinking about the types of questions your target market would have. These questions often make great ideas for blog articles as you can use the post to provide a solution or answer.
Also, think about where and how your audience might want to consume your content.
If they are busy people who travel, then a podcast might be easy for them to find time to listen to.
Alternatively, if you provide technical instructions or information in your content, then an online video showing someone how to do something might be more relevant.
Focusing on your audience is also relevant when it comes to selecting the media and social media platforms that you are going to use to distribute your content.
If you are in recruitment or a business coach as examples, then LinkedIn could be a better platform for you than Instagram or Facebook.
RELATED: How to create an effective content marketing strategy
6 Batch-create content
One of the most productive ways to create content is to batch-create it.
It involves sitting down and creating multiple pieces of the same type of content (or batches) all at once.
Also, then using automation or scheduling tools to publish this content over time.
Not only will it help you to save time (as you are focused and uninterrupted), but it will also help you to create a series or theme around your content.
Creating a series with your content is a strategy that is known to work well when building awareness and credibility with your audience.
One of the most productive ways to create content is to batch-create it. #contentcreationtips #contentmarketing
Click To Tweet
7 Keep a swipe file
These days, it's challenging to find an original idea.
Yes, we all put our unique spin on things, but a lot of the ideas we have and the topics we talk about have been covered by others as well.
Not to mention, we see the same inspirational quotes time and time again on social media.
So, when you see content online that stands out and resonates with you, it's likely that a similar piece of content would also work well with your audience.
Take a screenshot or make a note of the great pieces of content you see and store them in a swipe file on your phone or computer.
Review these files when you start creating your next batch of content and work out how you might be able to create something similar.
This tip is not about copying another person's content! I want to be very clear about this.
Instead, it's about taking inspiration from the content that is out there and putting together your version for your audience.
8 Repurpose what you create
Repurposing content is another way to improve your productivity and streamline your content creation process.
Let's take a blog as an example of how a piece of content could be repurposed to create other pieces of content.
Once you've published your blog, there is the opportunity to share the link online – creating a post for Facebook or LinkedIn.
Alternatively, you could post the first few paragraphs from the blog as a text post encouraging your audience to click through to read the whole article.
This approach also works quite effectively as an email to your email list.
You could create a couple of Facebook and Instagram posts to promote this blog as well.
For example, you could resize the blog image and post this picture along with a caption that talks about what's in the blog.
Alternatively, you could create an Instagram graphic in your brand colours with the title of the blog. And a graphic that contains a memorable quote from the blog.
For each of my blogs, I also create a Pinterest PIN to promote it and drive traffic to my site.
To learn more about this strategy, check out my profile and follow me on Pinterest here.
When you implement these content creation tips in your business, you'll not only save time, but you'll also stand out online, and better resonate with your target market.
I've also put together additional content marketing strategies and tips that you can quickly implement in your service-based business, in my live Online Masterclass: Mastering Content Creation.
It's happening live at 11:00 am on 21 May 201, and you can register to save your seat here.
Don't forget to use the Coupon Code "EARLYBIRD" and you'll pay only $29. That's a saving of $20!
Also, don't worry if you can't make it live. When you register your spot, you'll also receive a replay link to watch it as a time that suits.

Find this article helpful? Please don't forget to PIN it to Pinterest.