Not sure where to start or how to plan a marketing campaign?
Or did the poor results from your last marketing campaign leave you feeling a little deflated?
Designing and implementing a successful marketing campaign can be challenging for small business owners who haven't had to market a business before…
And it feels so frustrating, right?
You're doing everything you think you should to promote your business and make sales.
But no matter how hard you try, you can't get the results you were searching for…
And it takes up so much time and energy that it leaves you feeling burnt out and exhausted.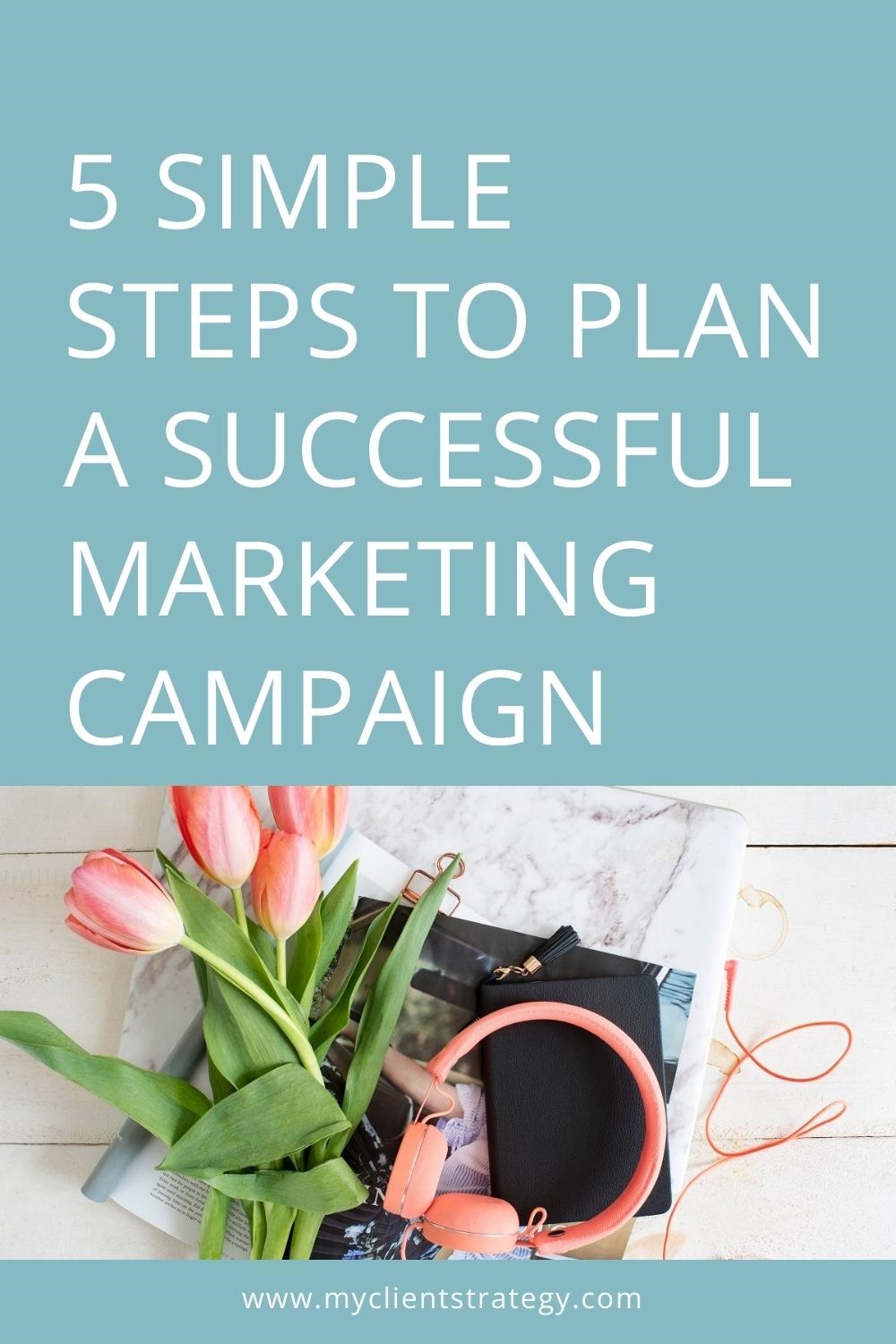 So, what is a marketing campaign?
And what do you need to do to plan a marketing campaign that gets results, so you can start working with more of your dream clients?
Well, a marketing campaign is a collection of themed marketing activities implemented during a set timeframe.
A marketing campaign focuses on selling a specific service with a special offer, discount, or bonus applied.
And the marketing campaign materials are all themed to stand out from the other day-to-day marketing activities that a service business would do.
There are also defined campaign start and end dates because a deadline creates urgency and encourages more people to opt in and take advantage of your offer.
In my blog post below, I've outlined five simple steps you can take to successfully plan a marketing campaign and get the results you want and deserve.
Plus, I've also provided some expert marketing campaign tips and advice on how you can sustain your energy and motivation throughout.
1. Outline your marketing campaign goals and objectives
The first step in planning a marketing campaign is defining what you're trying to achieve.
You'll likely have a specific service that you want to sell and a sales target that you'd like to achieve to hit your revenue goals.
Alternatively, you may be just running an awareness campaign where your goal is to increase the size of your audience or email list.
Once you've set your sales goals, you'll be able to work backwards to figure out how many leads you'll need to generate for your campaign to be a success, based on your conversion rates.
RELATED: 7 Steps to setting marketing goals you'll actually achieve
2. Develop your marketing campaign strategy
Your marketing campaign strategy should include your target market and who you'd like to sell your specific service to.
Also, the promotional offer you'll provide to clients who purchase your service.
There are several promotional techniques you can use, or you can combine these offers to strengthen your marketing campaign:
Scarcity: Where you limit the number available or provide exclusivity
Urgency: Where it's available for a short time only
Value: Where there's a discount, a bonus, or bundled services at a cheaper rate
Lastly, your marketing campaign strategy needs to be themed or have a name.
Many marketing campaign themes are around seasonal periods such as Christmas, Winter, or Easter.
Or an activity that happens around a particular time of the year like Back-to-School, Tax Time, or the Black Friday Sales.

3. Map out your marketing campaign activities
The next part of your marketing campaign planning is to decide what type of marketing activities you'll implement.
If you're trying to create awareness and grow your email list, you may run a competition or launch a new podcast or a free training video series.
Or, if you're trying to convert your followers into buyers, then you may host a challenge, a workshop, or an online webinar where you can do a sales pitch.
Email marketing is also an important activity to include, as it's an effective activity to make sales.
It's essential to align the marketing activities you're doing with the goals and objectives you set for your campaign.
So, remember to consider what you're trying to achieve and then align this to the type of marketing activities that would be best to help you crush your goals.
Also, I recommend that you try one new activity type each time you launch.
Don't attempt too many activities at once when you're first starting, because it will lead to burnout.
4. Plan your marketing campaign timeline and content
To successfully implement your marketing campaign, you must have a timeline and an overview of the content you'll need to create or source.
As mentioned above, you'll need a start and an end date for your campaign period, as well as any relevant Earlybird deadline dates.
You'll also need to schedule some activities before your campaign commences.
These pre-campaign activities could include posting hints that something special is coming soon.
Or you may even choose to run some list-building ad campaigns before your campaign launch, so you'll have more people on your email list to promote your offer to.
When it comes to your content, you'll need to make a list of all the marketing campaign assets you'll need to create.
This could include promotional banners, social media graphics, web pages, and ads.
If you have a list of these marketing assets, it will be easier and faster to batch-create them.
Importantly, you'll also save time and energy the next time you run the same campaign, as you'll have this content available that you can re-use.
Also, consider any other core content that you can create to align with and support your marketing campaign, such as emails, blog posts, or podcast episodes.
RELATED: How to write a marketing plan for a service-based business
5. Measure and track your marketing campaign performance
The final part of planning a successful marketing campaign is to set targets that you can track and measure your performance alongside.
This performance insight will inform you what's working well and where you have gaps and need to change something to improve the results.
The marketing metrics that I recommend you track include the number of leads you generate, the number of enquiries (or discovery call bookings) you receive, and the sales you make.
Depending on the type of activities you implement, you may also want to track the:
return on investment of your advertising spend,
growth of your audience size during the campaign period, and
take-up of specific offers or Earlybird specials.  
RELATED: 7 Marketing metrics every service business should track
So, there you have five simple steps you can follow to plan your next marketing campaign successfully.
When you take the time, in the beginning, to set out a campaign plan, you'll find it far less stressful to launch your next campaign, and you'll find that it will give you the appropriate amount of time to implement successfully.
Want to master your marketing strategy without the overwhelm and complexity, so you can attract consistent clients and grow?
Well, I have a free masterclass that will help: How to Master your Marketing Strategy WITHOUT the Overwhelm and Complexity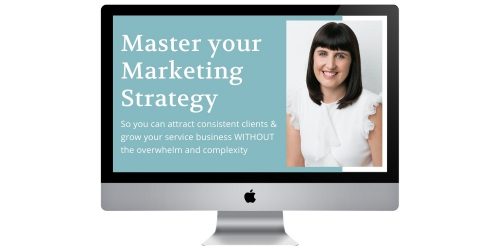 In this Free Marketing Masterclass, you'll learn:
The 3 BIGGEST marketing mistakes I see service businesses make that stop you from growing and leave you spinning around in circles, and…
My simple 5-step Marketing Framework for mastering the marketing strategy, systems, and structure you'll need to attract consistent clients and grow your business WITHOUT overwhelm and complexity!
Get started with this free marketing masterclass now by clicking the button below to register:
Did you find this blog post helpful? Please don't forget to PIN to Pinterest or share on Facebook.