5 Powerful qualifying questions to ask before a sales call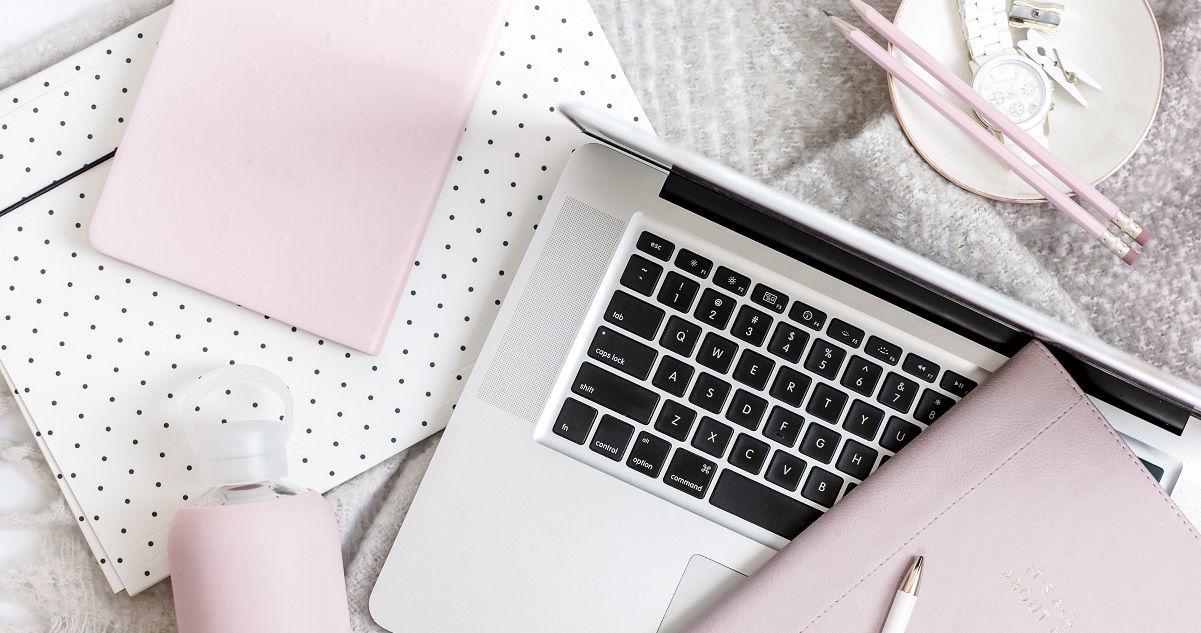 Have you ever been on a sales call with someone and then realised it just wasn't a good fit?
Unfortunately, there's no way to avoid this in business altogether.
However, there are some powerful qualifying questions that you can ask to reduce the chances of it happening.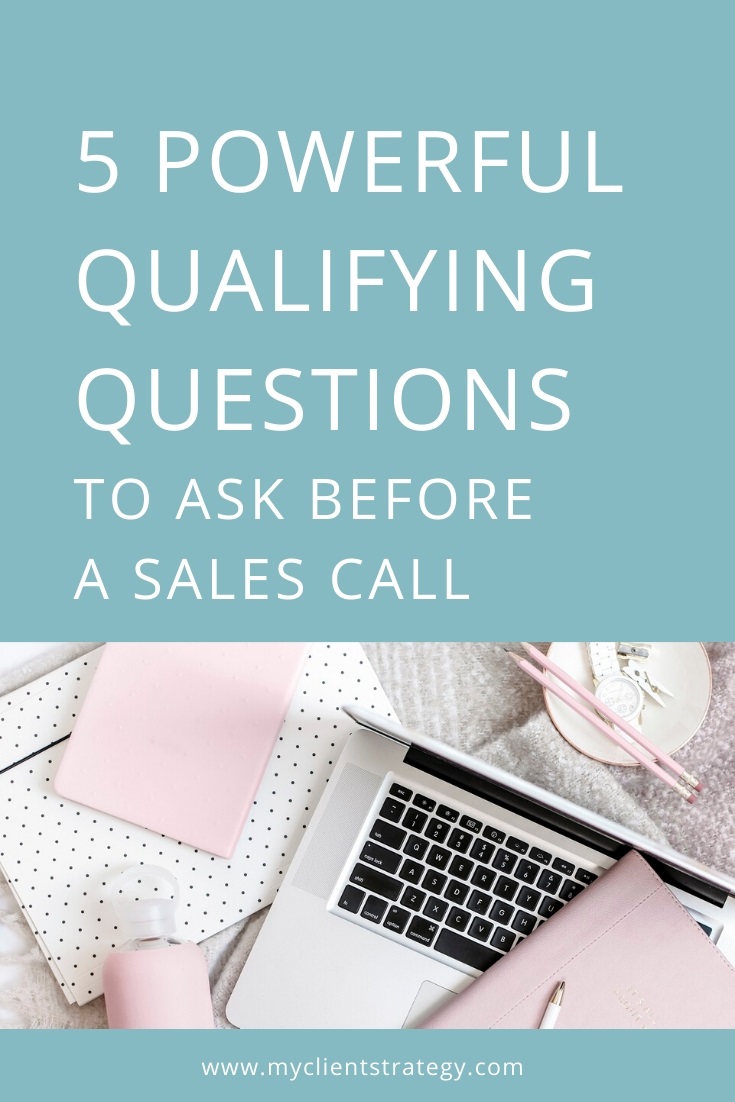 Now you may be wondering, what does it mean to qualify a client?
Well, it simply means that you've researched what your client needs and determined that there is a good chance that you have a service to match.
If you don't believe you can help your prospect with what they're looking for, then they aren't qualified as a potential client.
In this post, I outline five powerful questions that you can ask to qualify your lead before your next sales call.
But before I jump into these, let's first start by understanding why qualifying questions are so important.
And how you can simply add a sales qualifying step to your sales process.
Why should I ask qualifying questions before a sales call?
Well, as a small business owner, you're likely short on time.
So, anything that you can do to speed up your sales conversations will help.
If you can collect some information from your lead before getting on a call with them, then you won't have to spend as much time on the phone.
And, you'll also be able to avoid spending time with someone altogether if their responses indicate that there's little chance of them ever becoming a client.
But it's not just about saving time.
With a small amount of information, you'll be much more prepared for your sales conversation.
This structure and preparation will help you to match the right services, improve your client connection, and close more sales.
How can I qualify leads during my sales process?
Depending on the type of services that you offer, you may have either a short or a detailed sales qualification step in your sales process.
If you sell low-priced services, you'll likely want to avoid having to spend too much time qualifying leads.
So, in this scenario, let your lead magnets and content marketing filter your leads for you.
However, if you sell a high-ticket service, then you'll want to have a questionnaire or form on your sales page that you can invite clients to fill in.
When it comes to the number of questions to ask, you'll want to find the right balance.
It needs to be long enough to collect enough information to qualify your lead.
But not too long as they will give up before they get to the end and never submit it.
I like to aim for no more than ten questions, including asking people for their name and contact details.
You can also make forms easier and faster to fill in by using multiple choice and drop-down menu options.
When designing your form, you must consider what information you need upfront.
But remember that you don't need to ask for everything as you'll have a chance to ask more questions once you get them on a sales call.
I also recommend adding a note above the form that explains to potential clients what the next steps are once they've submitted their information.
To help you with designing your form or questionnaire, here are five powerful qualifying questions you can ask every prospect before your sales call:
1. What are you struggling with the most right now?
If you understand what your client's struggles are right now, then it will help you to identify what stage they are at.
This information can be important if you specialise with working with clients at a specific stage of their journey.
For example, if the services you provide are suitable for start-up businesses, then they will generally be struggling with defining their target market, building a website or creating their service packages and pricing.
However, if your services are not suitable for start-ups, then you'll be able to quickly determine that this type of client won't be a good fit.
I recommend keeping a record somewhere of the responses that you get to this question.
It's a fantastic source of market research information from your target market that you can use to enhance your marketing activities.
RELATED: Free Training – How to research your target market
2. What would you most like to change?
This qualifying question will help you to work out what solutions your potential client is seeking.
And, it will enable you to assess if you have a suitable service to match their needs.
It will also help you to identify how long you'll likely have to spend working with the client.
If they are looking for a relatively easy change, then the timeframe may be quite short.
Alternatively, if they are looking for more substantial change, then it could indicate that this lead is serious about working together over a longer timeframe.
When you know what someone wants to change, you'll be able to provide a much better solution and match between your services and what your client needs.
3. Why do you think we're a good fit?
By asking this question, you'll uncover what your potential client saw in you and what they liked about you.
It will also highlight what they see as your strengths and what you can help them with specifically.
This information is not only helpful for your sales call, but also from a market research perspective.
Once you find out what people like about you, then you'll be able to highlight this further in future marketing efforts.
4. Is there any one big thing holding you back?
This qualifying question is essential for uncovering any potential fears or objections your prospect may have.
As an example, they may tell you that they have tried it all before and it hasn't worked for them.
So, you'll now have time to be prepared to respond to this and can highlight what makes you different or better than others they may have worked with in the past.
Sometimes we are also not aware of what our roadblocks or challenges might be at first.
If this is the case, then it makes it very hard to work out how to overcome them and keeps us stuck.
By asking your leads to consider and articulate if anything is holding them back, then you're helping them to be aware of these challenges.
Awareness can be the first step for someone to recognise that it's time to ask for more help.
RELATED: How to overcome sales objections, including "I can't afford it"
5. Once you've found out a bit more about me and if we're a good fit, are you ready to invest?
This final qualifying question will determine just how serious your leads are about wanting to work with you.
If they're not ready to invest yet, then you could point them to some of your other resources or blogs which might be helpful for them at this point.
Asking this question will also prompt your lead to consider if they're ready to invest.
If they respond with a yes, then they'll already be in the frame of mind to make a purchase decision, which is positive for your sales call.
So, there you have five powerful qualifying questions you can ask before a sales call.
When you ask these questions during your sales qualification step, you'll be spending time with leads who are more likely to convert to clients.
When it comes to making sales, it's essential to test your process and to monitor the outcome or results.
If you don't see a significant difference, then continue to tweak your sales process until you achieve the results you want to see.
Need help with designing and implementing a structured sales process in your service-based small business?
Then my 3-month 1:1 Marketing and Business Coaching Program may be a good fit.
Find out more here about how my 1:1 coaching support and guidance can help you to attract more clients and grow your business without the stress and overwhelm.
Did you find this post helpful? Please don't forget to share to Facebook or PIN to Pinterest.