7 Social Media Post Ideas to Sell your Signature Program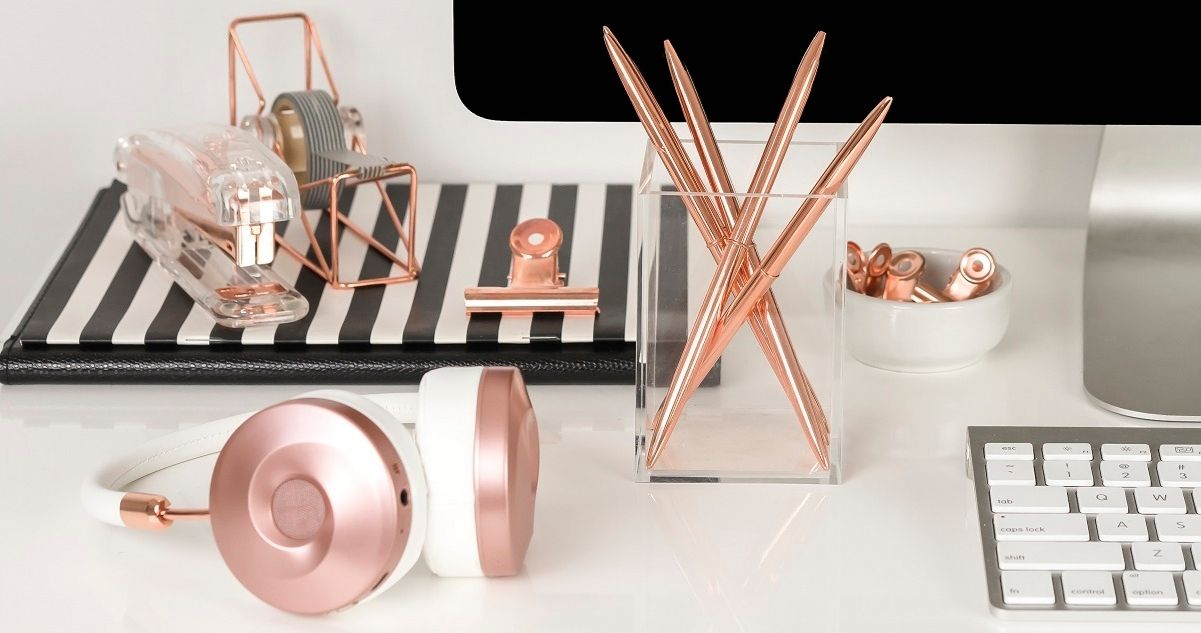 Are you short on social media post ideas when it comes to selling your signature program?
Or are you worried that if you promote your signature program on social media that you'll come across as too pushy or salesy?
If you answered yes to either of those questions, well that's where I can help.
Because I can tell you from experience that marketing and promoting your services doesn't need to feel icky or uncomfortable.
And you don't need to struggle to come up with social media post ideas.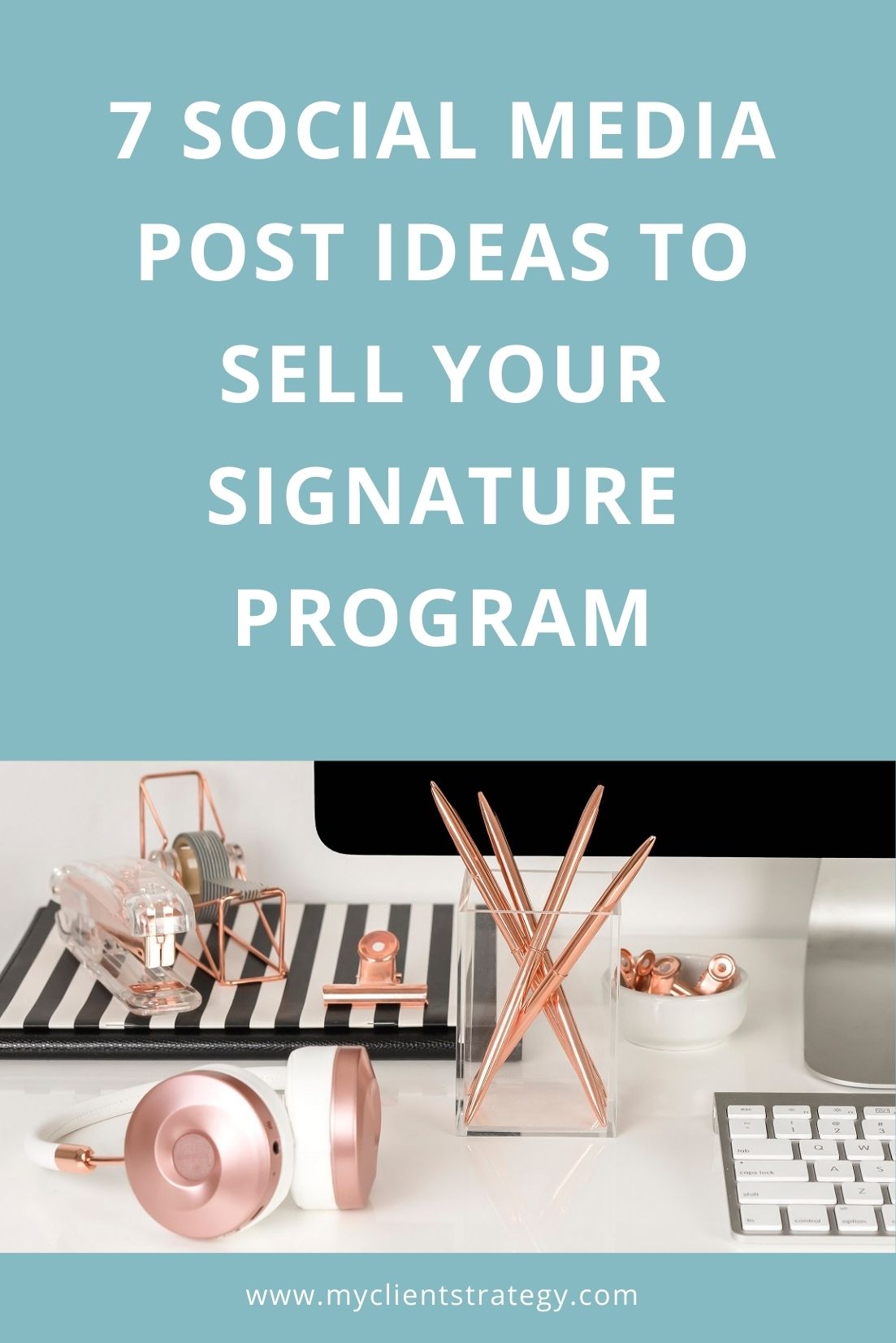 In the blog post below, I've outlined seven social media post ideas you can use to sell your signature program.
And when you create social media posts using these formulas and techniques as a guide, then you'll come across as informative and helpful, with no feelings of being too salesy to be found!
1. Use the AIDA Method
This method uses a copywriting technique to show your clients a before and after picture.
The post will highlight the transformation you can help your clients achieve and paint a picture of what their future will look like if they enrol in your signature program.
The A – I – D – A method stands for:
Awareness: Start your social media post with an attention-grabbing question or myth-busting statement. Examples of this include "Not sure where to start when it comes to XYZ?" or "You don't need to XYZ to achieve success".
Interest: The next part of your post is about capturing the interest of your client. You could delve deeper into their pain point or problem and show that you understand or relate to where they're at now.
Desire: Once you've spoken about the negative pain point or problem they are experiencing, you'll want to balance this with the positive side. This part is where you focus on what their future could be. An example is to start your sentence with 'Imagine if…'.
Action: This is the call to action you'll want to add to the end of your post. Consider your sales process and what step you want your client to take next. Is it to book a discovery call or enrol in a webinar that tells them more about your program? Also, consider referencing the time it will take your client to achieve their results. For example – "Let me help you achieve XYZ in just six weeks. Apply for a free discovery call today.
2. Share a Client Success Story
If clients are going to invest in your signature program, they'll want to know what type of results they can expect and in what timeframe.
And a great way to sell the results and outcomes of your signature program is to share your client success stories.
Therefore, aim to collect client testimonials that share the results your clients achieved by working with you.
You can prompt your past clients to do this by asking them to write a testimonial that shares how things are different for them now since they have completed your program.
Depending on your service, you may want to write and publish case studies that go into your client's success story in more detail.
If you aren't confident to write this yourself, many copywriters will offer this as a service, where they will interview your client on your behalf and put together a case study for you.
You may also want to consider a thank you gift for any clients that spend that extra time helping you to create a case study.
RELATED: How to use client testimonials in your content marketing strategy
3. Highlight the Benefits of your Program
The benefits of your program are the elements that make things better or easier for your clients.
They are also the parts that differentiate you from your competition and show why your clients should work with you and not someone else.
Consider what's in your program and the benefits that it provides your client.
Examples of the benefits you provide could include that you offer personalised support or more convenience or save your clients time or get your clients better results in a shorter amount of time.
Be sure that you don't limit your thinking to tangible benefits, as there may also be some intangible benefits that your clients will see value in.
RELATED: 15 Things you need to create an irresistible service offering
4. Go behind the scenes
There are a couple of different ways to share a 'behind the scenes' social media post to sell your signature program.
Firstly, show yourself working with clients who have enrolled in your signature program.
Or share a selfie and talk about what you will cover with your clients on the day you are meeting with them.
Talking about working with clients is also a great way to build authority, credibility, and trust, which is essential for making sales.
Talking about working with clients is a great way to build authority, credibility, and trust, which is essential for making sales. #contentmarketing
Click To Tweet
Secondly, write a social media post that outlines your 'signature sauce'.
As examples, this signature sauce could be your proven 5-step framework, your secret 3-step strategy, or your 5-Part Success Formula.
You don't have to give away the complete ins and outs of what makes your service unique.
However, by going behind the scenes and bringing forward what each of the '5 steps' are in your program, it will highlight what you sell and differentiate you from your competition.
Not sure where to start when it comes to marketing your service-based small business? That's where I can help. Get started by downloading my free Ultimate Marketing Checklist by clicking the button below:
5. Tell a Personal Story
This social media post idea involves telling a personal story about WHY you created your signature program.
It may be because you experienced a similar pain point or problem that you overcame. And now you're showing others how to do the same.
Or, perhaps you gained skills, knowledge, and experiences that drove your decision to create this signature program to help others.
Remember to use storytelling elements in your social media posts, giving it an introduction, middle, and end. This method will make your social media post more engaging and memorable.
Using storytelling elements in your social media posts will make your content more engaging and memorable. #contentmarketing
Click To Tweet
6. Share a Learning Moment
This type of social media post idea effectively creates engagement with your clients (which then leads to more enquiries).
This engagement happens because you become relatable to others struggling with the same type of problems.
And you share valuable information that could also save them time and money.
In terms of structuring your post to promote your signature program, you'll want to:
Identify something that happened in the past week. It could be a session where you advised one of your clients, something you heard at an event or training course, or a phone conversation you had with a potential client.
Next, think about what you learned from that experience and consider how it could also help others by sharing that learning.
Tell your clients that you hoped that you've also helped them achieve XYZ by sharing this information.
Add a PS. at the end of the post to contact you for a free call/chat to discuss how you could help them further (with your signature program).
7. Answer Frequently Asked Questions
Before anyone invests in your signature program, they will likely need more information about what they are buying and what they will get for their money.
There are also likely to have some common questions they will ask before they're ready to buy.
These questions are often insights into the most common sales objections, fears, and negative perceptions or thoughts that your clients will have.
So, a great way to overcome these beliefs that are holding your clients back from purchasing is with an FAQ social media post.
Think back to what your past clients asked you before you started working together.
And review what your competitors have in their FAQs on their sales pages for question ideas.
Once you have a list of 5-6 questions, put together a social media post that you can share with your potential clients to promote your signature program.
RELATED: How to overcome sales objections including, I can't afford it
So, there you have seven social media post ideas for selling your signature program.
With this list, you'll no longer be stuck for ideas on what to post on social media, and you'll also generate more leads for your services too.
I recommend finding a day where you can block out any distractions and sit down and write these seven social media posts for your business.
Then, you'll have enough content to schedule a few of these posts out each week on rotation, so you're continually and consistently promoting your signature program.
Tired of trying to figure out what you're missing when it comes to finding clients and making sales in your service business?
Break through the barriers that are holding you back with the support of an MBA-qualified Marketing Coach and Business Mentor who will tailor a 1:1 program specifically for you.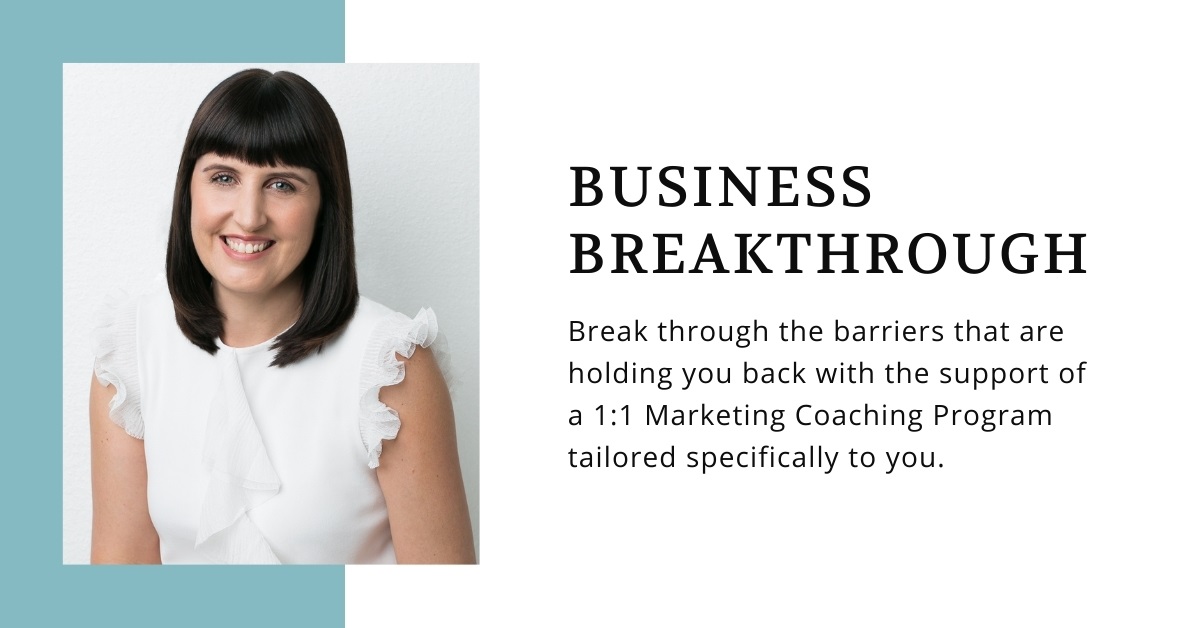 BUSINESS BREAKTHROUGH is a 3 or 6-month 1:1 Coaching Program for service-based business owners who want to develop the strategy, systems, and structure they need to find clients and make sales, so they can stop feeling stuck and start gaining massive momentum in their business.
Did you find this post helpful? Please don't forget to share it on Facebook or PIN to Pinterest.